---
Charles Gounod (1818 - 1893): Messe de Requiem en Ut Majeur, pour 4 solistes, choeur mixte et orchestre:

1

I. Introït & Kyrie

06:10

2

II. Dies Irae

15:12

3

III. Sanctus

00:46

4

IV. Benedictus

04:12

5

V. Pie Jesu

03:43

6

VI. Agnus Dei

06:20

Messe Chorale en Sol Mineur, avec orgue d'accompagnement et grand orgue:

7

I. Introït

01:15

8

II. Kyrie

03:26

9

III. Gloria

05:30

10

IV. Credo

07:38

11

V. Sanctus

01:59

12

VI. Benedictus

02:14

13

VII. Agnus Dei

04:33

Total Runtime

01:02:58
Info for Requiem & Messe Chorale

According to Camille Saint-Saëns, Charles Gounod ought to be better known for his church music than for his operas. This gives some idea of the unprecedented quality of his sacred works, to which he devoted not only his unwavering faith but also the highest degree of his musical skill. Gounod s Requiem in particular foreshadows Fauré, Duruflé and Poulenc and constitutes one of the masterpieces of the genre. On this new disc from Mirare, Michel Corboz and the Ensemble Vocal et Instrumentale de Lausanne offer insightful and reverential performances of both the Requiem and the Messe Chorale.
"If you're a collector of Requiem masses, you will find none more appealing than Gounod's, and this wonderful new performance and recording of it is most enthusiastically recommended." (Jerry Dubins, FANFARE)
Charlotte Müller-Perrier, mezzo-soprano
Valerie Bonnard, alto
Christophe Einhorn, tenor
Christian Immler, bass
Ensemble Vocal & Instrumental de Lausanne
Michel Corboz, conductor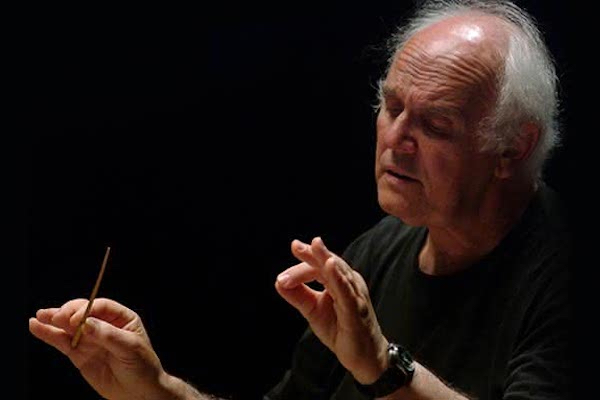 Michel Corboz
Born in Marsens, in the canton of Fribourg, Michel Corboz owes a tremendous deal to his uncle André Corboz, who instructed him in singing, piano, harmony, improvisation and accompaniment. He received formal training at the Ecole Normale of Fribourg, then under Juliette Bise at the Conservatory. He completed his training as a conductor with Hans Haug in Lausanne and Paul Van Kempen in Sienna.
In 1961 he founded the Lausanne Vocal Ensemble (EVL). His recordings of Vespro and Monteverdi's L'Orfeo in 1965 and 1966 were hailed by critics and received many distinctions, marking the beginning of his international career. Since 1969 he has been the principal conductor of the Gulbenkian Choir in Lisbon and has explored the symphonic repertoire with them. These two groups are intimately linked to his career: most of his recordings (over a hundred) were performed with them and crowned with success countless times.
He passed the EVL's artistic direction onto Guillaume Tourniaire in January 2012.
Michel Corboz' recordings include Bach's Passions and Mass in B, Mozart's Mass in C major and Requiem, Mendelssohn's Elias and Paulus, Puccini's Mass, Requiems by Brahms, Verdi, Fauré and Duruflé, and Schubert's Mass in E flat major, as well as works by Frank Martin and Arthur Honegger.
He taught choral direction at the Conservatory of Geneva from 1976 to 2004.
Michel Corboz was given the Critics' Award in Argentina (1995 and 1996) and the honorary title of Commander of the Order of Arts and Letters by the French Republic. He was also distinguished by the Order of the Infant Don Henrique by the President of the Portuguese Republic in 1999. Lausanne awarded him with the City Award in 2003 and the Leenards Award in 2008.
Several books document his career, including a series of interviews with Antoine Bosshard published in 2001 by the Bibliothèque des Arts and Au nom de la voix, Ensemble Vocal de Lausanne 1961-2011 by Editions Favre in 2011.

Booklet for Requiem & Messe Chorale