---
Album info
Album including Album cover Booklet (PDF)
Edouard Lalo (1823 - 1892):

1

La Chanson de l'alouette

01:31

Maurice Ravel (1875 - 1937): Histoires Naturelles, M. 50:

2

Le Paon

04:25

Francis Poulenc (1899 - 1963): Le Bestiaire, ou Le Cortège d'Orphée, FP. 15a:

3

1. Le Dromadaire

01:11

4

2. La Chèvre du Tibet

00:34

5

3. La Sauterelle

00:23

6

4. Le Dauphin

00:26

7

5. L'Écrevisse

00:38

8

6. La Carpe

01:01

Claude Debussy (1862 - 1918): Children's Corner, CD. 119:

9

The Little Shepherd

02:29

Gabriel Fauré (1845 - 1924):

10

Le Papillon et la Fleur Op. 1, No. 1

02:12

Déodat De Séverac (1872 - 1921):

11

Les Hiboux, IDS. 12

02:55

Emmanuel Chabrier (1841 - 1894):

12

Villanelle des petits canards, IEC. 40

01:58

13

Les Cigales, IEC. 11

03:29

Maurice Ravel (1875 - 1937):

14

Histoires Naturelles, M. 50: Le Grillon

02:58

Jacques Ibert (1890 - 1962): Histoires, IJI. 27:

15

Le Petit Âne blanc

02:29

Erik Satie (1866 - 1925): Trois Mélodies, IES. 34:

16

1. La Statue de bronze

01:39

17

2. Daphénéo

01:10

18

3. Le Chapelier

00:51

Gioacchino Rossini (1792 - 1868):

19

Duetto Buffo di due Gatti

03:27

Jacques Offenbach (1819 - 1880): Six Fables de La Fontaine:

20

Le Corbeau et le Renard

02:14

Reynaldo Hahn (1874 - 1947):

21

Le Rossignol des lilas, IRH. 83

01:43

George Bizet (1838 - 1875):

22

La Coccinelle, WD. 87

04:21

Ernest Chausson (1855 - 1899): Mélodies, Op. 2:

23

Le Colibri

02:38

Pauline Viardot (1821 - 1910):

24

L'Oiselet

02:54

Jacques Ibert (1890 - 1962): Histoires, IJI. 27:

25

La Meneuse de tortues d'or

03:30

Maurice Ravel (1875 - 1937): Histoires Naturelles, M. 50:

26

Le Cygne

03:16

Francis Poulenc (1899 - 1963): Le Bestiaire (mélodies inédites), FP. 15b:

27

La Colombe

00:47

28

La Puce

00:53

Mélodies, FP. 162:

29

La Souris

00:46

Le Bestiaire (mélodies inédites), FP. 15b:

30

Le Serpent

00:34

Claude Debussy (1862 - 1918): Children's Corner, CD. 119:

31

Jimbo's Lullaby

03:39

Emmanuel Chabrier (1841 - 1894):

32

Pastorale des cochons roses, IEC. 25

04:49

33

Ballade des gros dindons, IEC. 5

03:13

Total Runtime

01:11:03
Info for Le Bal des animaux

A mirror for the human animal The inhabitants of the animal kingdom have long been a subject of fascination for visual artists, and a source of inspiration for composers as well. Whether voicing their affection and awe, or mocking the human animal, composers have paid tribute to our furry and feathered friends by producing masterpieces of invention, musical mimicry, and wit. Peacocks, ducks, dromedaries, pigs, butterflies, carp, cicadas, and owls are just some of the creatures in the menagerie assembled for this recording, featuring the mischievous voice of Sophie Karthäuser, deftly accompanied by Eugene Asti.
Sophie Karthäuser, soprano
Eugene Asti, piano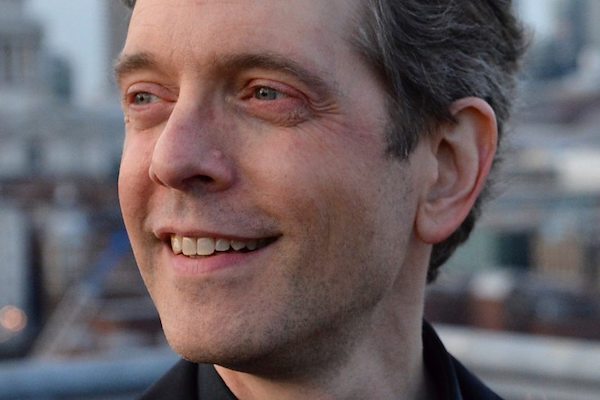 Sophie Karthäuser
Renowned worldwide as one of the finest interpreters of Mozart's works, being called a born "Mozartian", Sophie Karthäuser has earned such praise by singing her first ever Pamina under the baton of René Jacobs at La Monnaie and her debut Susanna led by William Christie with Opéra de Lyon. She has appeared in several other Mozart roles, such as Tamiri at the Théâtre des Champs-Élysées, Serpetta at Berlin's Konzerthaus, Despina and Zerlina at La Monnaie and Ilia at the Aix-en-Provence Festival as well as at the Théâtre des Champs Elysées with Jéremie Rhorer and to thunderous applause at the Theater an der Wien again under René Jacobs.
Recent notable scenic productions include the title-role in "La Calisto" at the Théâtre des Champs-Elysées under Christophe Rousset, a large scale Rameau project in Aix-en-Provence with William Christie and american choreographer Trisha Brown, Agathe in "Der Freischütz" with John Eliot Gardiner at the Opéra Comique in Paris as well as Sandrina in "La Finta Giardiniera" at the Theater an der Wien with René Jacobs and "Orlando"/Angelica at La Monnaie again with René Jacobs. Highlights of the 2012/2013 season feature Charpentier's "Médée" with Emmanuelle Haïm at Théâtre des Champs-Élysées and Händel's "Radamisto" at Theater an der Wien with René Jacobs.
Sophie Karthäuser is an equally sought-after concert soloist and is frequently being invited by prestigious ensembles and orchestras such as The Academy of Ancient Music, Les Arts Florissants, La Petite Bande, Café Zimmermann, Akademie für Alte Musik, the Freiburger Barockorchester and the Gewandhaus Orchestra Leipzig among others. Her presence on the podium on countless occasions alongside conductors such as Riccardo Chailly, William Christie, Nikolaus Harnoncourt, Thomas Hengelbrock, Philippe Herreweghe, René Jacobs, Louis Langrée, Marc Minkowski, Kent Nagano, Kazushi Ono, Jérémie Rhorer, Christophe Rousset and Christian Zacharias give testimony to her outstanding artistry.
Concert engagements of the current season include "La Resurrezione" with Le Cercle de l'Harmonie and René Jacobs, "Les Nuits d'été" with the Orchestre National de Belgique and Hans Graf in Brussels, Mahler's 4th Symphony with the Mahler Chamber Orchestra and Vladimir Jurowski, Asteria in a concert version of Händel's "Tamerlano" with Il Pomo d'Oro, as well as Marzelline in a concert version of Beethoven's "Fidelio" with Le Cercle de l'Harmonie and Jérémie Rhorer. In 2014 she will have her debut with the Vienna Philharmonic Orchestra under Ingo Metzmacher as Jemina in Schubert's "Lazarus".
Ever since she won the audience price at the Wigmore Hall Song Competition, Sophie Karthäuser counts among the most coveted recitalists with frequent appearances in Antwerp, Lille, Nantes, Strasbourg, Bordeaux, Frankfurt, at the Palais des Beaux-Arts Brussels, at the Philharmonic Hall in Cologne as well as at New York's Carnegie Hall, accompanied by pianists Graham Johnson, Eugene Asti, David Lively and Cédric Tiberghien. In 2012 she gave a radiant recital-debut at the Philharmonic Hall in Berlin, while in the current season she will charm her audiences in recitals in Brussels, Paris as well as at the Wigmore Hall in London.
Sophie's recordings include a solo album of Grétry arias (awarded with Diapason découverte), Haydn's "Il Ritorno di Tobia" with Andreas Spering (Jahrespreis der deutschen Schallplattenkritik), Mozart's complete songs (Cypres), Mozart arias with Kazushi Ono at La Monnaie (Cypres), Händel's "Faramondo" (Grand Prix de l'Académie Charles Cros), Mozart's "La Finta Giardiniera" with René Jacobs (Harmonia Mundi), Händel's "Susanna" (title role) with Les Arts Florissants (Virgin Classics), Pergolesi's "Septem Verba" with René Jacobs (Harmonia Mundi) as well as a solo-album of French melodies with the title "Green" inspired by Verlaine with pianist Cédric Tiberghien (Cypres). Her new recording with French melodies by Fancis Poulenc together with pianist Eugene Asti will be released in April 2014 (Harmonia Mundi).
Born in Belgium, Sophie Karthäuser completed her studies with Noelle Barker at the Guildhall School of Music and Drama with the support of the British Council and the Belgian Foundation for Talent, paving her way for the outstanding career she has been pursuing ever since.
Eugene Asti
studied at the Mannes College of Music, New York with Jeannette Haien where he earned his BMus and MA and subsequently at the Guildhall School of Music and Drama in London where he studied piano accompaniment with Graham Johnson. Eugene now teaches at the Guildhall School of Music and Drama and is Vocal Accompaniment Co-ordinator at Trinity College of Music. He regularly gives masterclasses both in the UK and abroad.
Much in demand as an accompanist, he has performed with many great artists including Angelika Kirchschlager, Dame Felicity Lott, Sir Willard White and the late Dame Margaret Price, and in venues such as the Wigmore Hall, the Barbican, the Musikverein in Vienna, Mariinsky Theatre in St Petersburg, the Concertgebouw in Amsterdam, the Kölner Philharmonie, the Megaron in Athens, the Palais des Beaux-Arts in Brussels, Symphony Hall in Birmingham and Alice Tully Hall and Carnegie Hall in New York.
He has done much recording work for the BBC, having featured regularly on Radio 3's "Voices" programme with Sarah Connolly, Sophie Daneman, Rebecca Evans, Susan Gritton, Jared Holt, Christine Rice, Stephan Loges, Kate Royal, and James Rutherford. His many recordings for Hyperion Records include songs and duets by Felix and Fanny Mendelssohn and the complete songs of Clara Schumann. Other recordings include a live recital disc with Sarah Connolly for Signum Records, the complete Mozart songs with Sophie Karthäuser and Stephan Loges for Cyprès, a disc of Schumann Lieder entitled Songs of Love and Loss with Sarah Connolly for Chandos and a recital of English song for BIS with James Rutherford.
In 2009 Eugene devised a recital series to honour the anniversary of Felix Mendelssohn for London's King's Place. He has also completed an edition of Mendelssohn songs for Bärenreiter which was published in 2008.
Recent highlights include recitals with Stephan Loges, Sarah Connolly and Susan Gritton at the Wigmore Hall, a Radio 3 lunchtime recital with Sarah Connolly at LSO St Luke's and a recital with Sophie Karthäuser in Brussels. Future plans include a recital with Sarah Connolly at the Musée du Louvre in Paris and recitals with Sophie Karthäuser in Namur.

Booklet for Le Bal des animaux