---
Album info
Album including Album cover
Ketil Bjørnstad (b. 1952) & Einar Björge:

1

BjørnstadBjörge: Did he call?

01:58

2

BjørnstadBjörge: Are you in pain?

01:24

3

BjørnstadBjörge: Some more letters

01:21

4

BjørnstadBjörge: But you are so young

01:02

5

BjørnstadBjörge: Now I will give you the injection

01:45

6

BjørnstadBjörge: Flagstad, all that is gone

05:37

7

BjørnstadBjörge: Henry!, Henry!

01:18

8

BjørnstadBjörge: Und die Seel unbewacht

02:10

9

BjørnstadBjörge: Else?

01:53

10

BjørnstadBjörge: Bellini-fragment

01:22

11

BjørnstadBjörge: You know music is a language

02:12

12

BjørnstadBjörge: When she got married, Else

03:10

13

BjørnstadBjörge: Bring me a glass of water, will you?

02:51

14

BjørnstadBjörge: Did he call, did Bernhard call?

03:46

15

BjørnstadBjörge: How do we know what fate has kept in store for us?

02:56

16

BjørnstadBjörge: Before the curtain fell

02:01

17

BjørnstadBjörge: The war. Felt like it would never end

04:18

18

BjørnstadBjörge: He was the kindest man there is

01:14

19

BjørnstadBjörge: They kept us separated

03:01

20

BjørnstadBjörge: You know, they didn't let me sing in Norway

03:57

21

BjørnstadBjörge: Bernard, you came

03:38

22

BjørnstadBjörge: Send them my love

01:38

23

BjørnstadBjörge: I gave her more than usual this time

03:31

24

BjørnstadBjörge: When I have sung my songs to you

02:00

25

BjørnstadBjörge: Applause

00:57

Total Runtime

01:01:00
Info for Ketil Bjørnstad: Flagstad - The Opera

A newly written opera about Kirsten Flagstad! In Flagstad - An Opera we get close to our biggest international opera star. The woman called "the Voice of the Century" looks back on her turbulent life, in a work written by Ketil Bjørnstad and Einar Bjørge.
A star is born! Kirsten Flagstad was born into a musical family in Hamar and was early discovered as a unique talent, and with perfect pitch. She made her debut at the National Theater as an 18-year-old in the role of Nuri in the opera Tifland by d'Albert in 1913. Nevertheless, it would be many years before she made her major international debut at the Metropolitan in New York as a 40-year-old in 1935. she starred overnight in the role of Sieglinde in Wagner's Valkyrie. Pretty soon she was in demand all over the world, both as a Wagnerian interpreter and concert singer.
Flagstad's triumphs and tragedies: This year it is 125 years since Kirsten Flagstad was born in Hamar on July 12, 1895. We celebrate this with the Oslo Opera Festival and Kirsten Flagstad Festival with an opera by Ketil Bjørnstad and Einar Bjørge, and with Birgitte Christensen and Lise Granden Berg in the role of Flagstad.
Flagstad settles here with key moments in her life - her artistic victories and her greatest personal defeats. The performance is based on new source material and focuses on the people-shy woman who won the whole world with her voice, but who met her greatest opposition at home in Norway.
Birgitte Christensen, soprano
Eldrid Gorset, soprano
Bernt Ola Volungholen, baritone
Hans-Kristian Kjos Sørensen, percussion
Hanne Rekdal, flutes
Elisabeth Lund Tomter, viola
Jon Åsnes, double bass
Stefan Ibsen Zlatanos, direction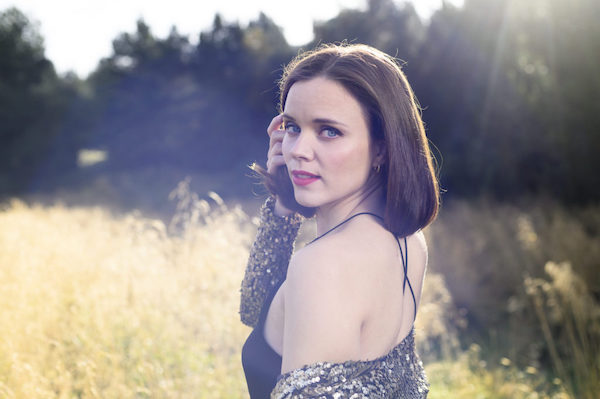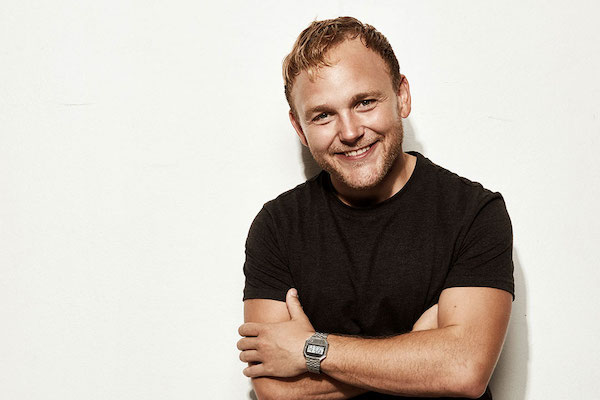 Birgitte Christensen
The Norwegian soprano Birgitte Christensen studied at the Norwegian Academy of Music in Oslo.
Her career started as a member of the ensemble at the opera in Innsbruck. Since then she has appeared at opera houses and festivals such as Opéra National de Paris, Staatsoper Berlin, Semperoper Dresden, Staatsoper Stuttgart, National Theater Mannheim, Komische Oper Berlin, Badisches Staatstheater Karlsruhe, Theater an der Wien, Teatro Municipal de Chile, Opéra de Versailles, Opéra de Rouen Haute-Normandie, Bolshoi Theatre Moscow, Ruhrtriennale, Innsbruck Festival of Early Music and most frequently; the Norwegian National Opera.
Her roles include the title role in Gluck's ALCESTE, the title role in Haydn's ARMIDA, Donna Anna in DON GIOVANNI, Vitellia in LA CLEMENZA DI TITO, Konstanze in DIE ENTFÜHRUNG AUS DEM SERAIL, Elisabetta in DON CARLO, Amelia in UN BALLO IN MASCHERA, Violetta in LA TRAVIATA, the title role in AIDA, Liu in TURANDOT, Nedda in I PAGLIACCI, Micaëla in CARMEN, Desdemona in Rossini's OTELLO, Fiorilla in IL TURCO IN ITALIA, Ellen Orford in PETER GRIMES, Helena in Britten's A MIDSUMMER NIGHT'S DREAM, Musetta in LA BOHÈME, Mrs. Fluth in THE MERRY WIVES OF WINDSOR, Rosalinde in DIE FLEDERMAUS, Hanna Glawari in DIE LUSTIGE WITWE, Jenny in MAHAGONNY and Cunegonde in CANDIDE. She has also sung several roles in baroque operas, including the title roles in Handel's ALCINA and PARTENOPE, Cleopatra in Handel's GIULIO CESARE, Bellezza in Handel's IL TRIONFO DEL TEMPO E DEL DISINGANNO, Iphis in Handel's JEPHTHA, Edronica in Telemann's DER GEDULDIGE SOCRATES, Gionata in Conti's DAVID and the title role in Monteverdi's L'INCORONAZIONE DI POPPEA.
Birgitte Christensen frequently appears in concert halls and festivals throughout Europe. Her exceptionally wide repertoire include works by Monteverdi, Pergolesi, Bach, Handel, Telemann, Haydn, Mozart, Rossini, Beethoven, Bruch, Brahms, Mendelssohn, Fauré, Verdi, Strauss, Mahler, Debussy, Britten, Weill and a large number of works of contemporary composers.
She regularly works with conductors such as Rinaldo Alessandrini, Fabio Biondi, Jürgen Budday, Gregor Bühl, Herbert Böck, Gianluca Capuano, Paolo Carignani, Francesco Corti, Teodor Currentzis, Alan Curtis, Paul Daniel, Thomas Dausgaard, Alessandro De Marchi, Diego Fasolis, John Helmer Fiore, Adam Fischer, Mikhail Granovsky, Leopold Hager, Olaf Henzold, Manfred Honeck, Robert Howarth, Leo Hussain, René Jacobs, Alexander Joel, Ralf Kircher, Nicholas Kraemer, Stefan Klingele, Christian Lindberg, Andrew Manze, Enrique Mazzola, Umberto Benedetti Michelangeli, Stefano Montanari, Christopher Moulds, Tobias Ringborg, Jukka Pekka Saraste, Federico Maria Sardelli, Peter Schreier, Steven Sloane, Marc Soustrot, Thomas Søndergård, Alexander Vedernikov, Mario Venzago, Bruno Weil, Michael Alexander Willens and Lothar Zagrosek.
2019 included Eva in Scarlatti's IL PRIMO OMICIDIO at the Opéra National de Paris, Staatsoper Berlin and at the Concertgebouw Amsterdam, the title role in Verdi's AIDA at the Oscarsborg Opera Festival, the title role in Beethoven's LEONORE in Bucharest with the conductor René Jacobs, Bruckner's TE DEUM and Haydn's HARMONIEMESSE with the Norwegian Radio Orchestra and Telemann's BROCKES PASSION in Hamburg.
In the spring of 2020 she alternated with Cecilia Bartoli as Iphigénie in Gluck's IPHIGENIE EN TAURIDE at the Opernhaus Zürich. Other engagement in 2020 have included the title role in Beethoven's LEONORE in Berlin, Hamburg and Freiburg with the conductor René Jacobs and excerpts from AIDA in a televised Opera Gala at the Norwegian National Opera.
Eldrid Gorset
is a Norwegian Soprano from Oppdal, a small village in the middle of the Norwegian mountains. She is a versatile artist, and her background in dance and theater is easily recognised in her character interpretations, which range from coquette soprano roles to tender art songs. She begins her 2021/2022 season as a Young Artist with the Royal Danish Opera and her house debut will be Musetta followed by Zerlina. Ms. Gorset is currently world premiering Flagstad – an Opera (spring 21), an Opera written by Ketil Bjørnstad about Kirsten Flagstad, the great Norwegian Soprano.
Eldrid graduated in spring 2020 from the Opera Academy in Oslo (Oslo National Academy of the Arts) under the tutelage of Professor Solveig Kringlebotn. Prior to this, she studied classical singing at the Barratt Due Institute of Music and the Norwegian Academy of Music (Bachelor) with Kirsten Taranger as her main teacher. Before embarking on a classical path, she studied musical theatre at the Performing Arts School in Gothenburg, Sweden.
Recent performances include Nannetta in Falstaff directed by Stefan Herheim and conducted by Gregor Bühl at the Norwegian National Opera & Ballet and a solo recital at Troldhaugen (spring 2021).
In 2019 Eldrid was invited to sing Menneskerøysta / La voix Humaine (Poulenc) with renowned pianist Christian Grøvlen at his concert program Ferd. In that same year she sang both Gretel and Taumännchen (Humperdinck) with The Norwegian Radio Orchestra (KORK) at The Norwegian Opera. The production was directed by Jacopo Spirei, conducted by Gregor Bühl and produced by The Opera Academy. In the summer of 2018 she made her debut as Musetta (Puccini) while touring along the southern region of Sweden (Skåne) and and in 2018 she collaborated with Nordic Harmony, developing a new concert concept, called Diva, which challenges the participation of musicians and the audience. As part of the young, emerging opera scene in Oslo, she has collaborated several times with the conductor / director duo Lars Harald Maagerø and Gundvald Ottesen, where she sang Susanna and Zerlina (Mozart). In 2017 she toured Trøndelag with the opera company KmOpra singing Vi (Gershwin). Since 2016, she can be seen as Pamina in several Norwegian cities in Ad Fontes' children's production, «Mozart med Tryllefløyten».
As a baroque singer, Eldrid loves to sing the works of Händel (eg. Messiah) and is a frequent interpreter of The Christmas Oratorio (Bach). Last year she was the soprano soloist at the final concert of the Mozart Festival in Fredrikstad, performing Nelson Mass (Haydn) and Missa Brevis in F (Mozart) with the Oslo String Quartet.
Eldrid has won several prizes and scholarships, such as the Ruud-Wallenberg Fond, the Sine Butenschøns Fond, Skipsreder Tom Wilhelmsens stiftelse, Sparebank 1 SMN «Tæl-stipend» and Kulturrådet. At the 2019 Opera Academy Friends Competition she won the Audience Prize and the 2nd prize.
Future highlights for the coming season include Musetta and Zerlina both at The Royal Danish Opera and Messiah-debut as the soprano soloist.
Bernt Ola Volungholen
The young Norwegian baritone Bernt Ola Volungholen were a member of the opera ensemble at the Luzerner Theater in Switzerland 2016-2018.
He started his vocal education at the Norwegian Academy of Music in 2009. The two last years of his education, Bernt Ola choose to specialise in opera at the Norwegian Academy of Arts, were he sang parts like Demetrius (A Midsummer night's Dream), Bacculus (Der Wildschütz), Count (Le Nozze di Figaro), Schaunard (La Bohème) and several more.
As from autumn of 2013, he was a student at the Royal Opera Academy in Copenhagen, until spring 2016.
In January 2016 he made his highly acclaimed debut at the Norwegian National Opera in Oslo as Papageno in Mozart's "The Magic Flute".
Bernt Ola comes from the small town of Vallset in the middle of Norway, and his first musical experience was playing the tuba in the school band. Thanks to the tuba training at high school he found out, rather accidentally, that he had a singing talent. Vallset has also a great tradition with an outdoor theatre named The Millhouse. As a child Bernt Ola made his first performance in this theatre as an actor. His family and hometown is his best sources for inspiration and he tries the best he can to give something back to them, by holding concerts and events as often as he can.
His professional career started at the age of 18, performing as Figaro (Le Nozze di Figaro) at the Kirsten Flagstad Festival in Hamar, Norway. After his debut, several productions followed. Among these, Les contes d'Hoffmann, singing Nathanaël, Cochenille and Schlémil at the local Ringsaker Opera. This gave him useful experience by working with a professional cast at a young age. More roles followed at the Kirsten Flagstad Festival, among them Dr Falke (Die Fledermaus), Belcore (l'Elisir d'Amore) and the title role in Don Giovanni. All in all 22 opera roles performed so far on professional stages, an impressive number by a young singer in the very beginning of his career.
In the summer 2012 he participated in the creation of Henning Sommeros Opera "Querini", where he sang the part as Christophoro. The opera took place at Røst, an windy island located far out at the Northwestern coast of Norway. He has performed at a number of occasions at the Oslo Opera Festival.
The church music repertoire is also close to his heart. Bernt Ola has performed several of the Bach cantatas and he has sung as a soloist in "Brahms' Requiem" and "The Disguised God" (Förklädd gud) by Lars-Erik Larsson.
Before entering his vocal training Bernt Ola was a member at the Music Squad at His Majesty the King's Guard as a tuba player and singer.
Besides of being a hard working artist, like most Norwegians Bernt Ola likes outdoor activities. He tries to keep in good shape which is quite necessary, since gourmet food is a hobby.
Roles in Luzern 16/17 were Marullo (Rigoletto), Papageno (The Magic Flute), Haly (L'italiana in Algeri), Marchese d'Obigny (La Traviata), Marienvesper (Monteverdi) and in 17/18; Black Minister (Le Grand Macabre), Lescaut (Manon), Papageno (The Magic Flute), Giorgio Talbot (Maria Stuarda), and Mercutio (Roméo et Juliette).
He returned to The Norwegian Opera as Papageno in 2019, but his Konrad Nachtigall in Die Meistersinger at the same company in 2020 was never to be seen due to corona.
The Hedmark County Council has awarded Bernt Ola Volungholen their Cultural Award for 2016. The award is a ceramic mask designed by Astrid Grue and 100 000 NOK.
In corona autumn 2020 Bernt Ola is on a Small Village Tour in Norway together with excellent musicians like Per Arne Glorvigen (bandoneon), Øyvind Gimse (cello), and Christian Ihle Hadland (piano).
In 2021 the cancelled production from 2020 at Confidencen, Stockholm, returns, where he plays Adonis and Aeneas in a double bill: Blow's "Venus & Adonis" and Purcell's "Dido & Aeneas". Conductor: Olof Boman. Director: William Relton.

This album contains no booklet.