---
Michal Kanka & Ivan Klánský
---
Biography Michal Kanka & Ivan Klánský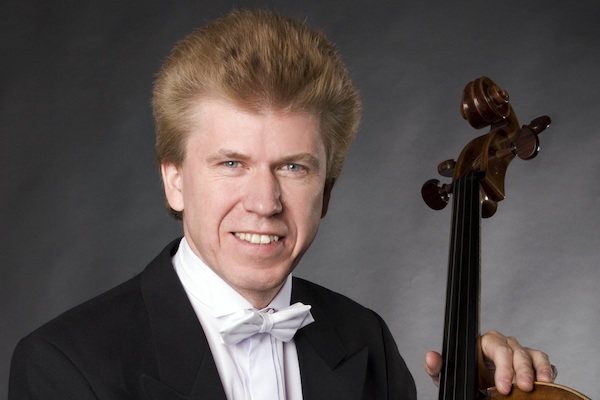 Michal Kaňka
Born in Prague in 1960, Michal Kaňka took up the cello under leadership of Mirko Škampa at the age of seven. Later, he studied in the Prague Conservatory under prof. Viktor Moučka (cellist of the famous Vlach string quartet). During his studies at the Prague Academy of Fine Arts – under the tutelage of Prof. Josef Chuchro – he participated in the G. Piatigorsky Seminars in Los Angeles under famous cellists Andre Navarra, Maurice Gendron and Paul Tortelier in 1983 and 1984.
In 1980, Michal Kaňka received honorable mention at the international Prague Spring Competition. One year later, he was awarded the grand prize for all categories in the Czechoslovak National Competition. This initial success has been followed by top prizes in the Tchaikovsky Cello Competition in Moscow in 1982 and in the Prague Spring Competition in 1983 (first prize). In 1986, Michal won the ARD International Competition in Munich.
Michal Kaňka has performed with leading European orchestras such as the Czech Philharmonic Orchestra, the Prague Radio Orchestra, the Slovak Philharmonic, the Bayerischer Rundfunk Orchestra, the Berlin Rundfunk Orchestra, Liverpool Philharmonic, the Nagoya Phil., Kanagawa phil., Sapporo phil., the Century Symphony orchestra Osaka, the Lausanne Chamber Orchestra, the Prague Chamber Orchestra, the Prague Chamber Philharmonic…. He has appeared as a soloist in Germany, Austria, Denmark, Switzerland, the Netherlands, Italy, France, Kosovo, Spain, Portugal, North and South America and Japan. He had been a regular soloist of the Brno Philharmonic Orchestra between years 1995–2005 and between 1993 – 2003 he had been nominated soloist of The Prague Radio Orchestra since 2003.
Michal Kaňka has recorded for Czech Radio, Radio France, Bayerischer Rundfunk, Hessischer Rundfunk, Suedwest Rundfunk, AVRO Radio Holland…. His CDs were released for Supraphon, Bonton, Panton, Radioservis Prague, Nuova Era (Italy). For a long time he had collaborated with the French company Praga digitals (distributed by Harmonia Mundi France), where he published around 30 CDs. Boccherini – 7 cello sonatas, Mysliveček – 6 cello sonatas (world first recording), Kodaly – compositions for cello. For this recording, he was awarded several prices (Choc de la Music, diapason D´OR), Boccherini – cello sonatas (volume 2), Martinů – small pieces for cello and piano, Beethoven – complete of cello sonatas and variations (CHOC de la Musique). Sonatas by Rachmaninov and Mjaskovskij (diapason D´OR), Rubinstein, Brahms, Chopin, Grieg, Schubert, Franck, Saint-Saëns, Boëllman and Haydn cello concertos, sonatas by M. Weinberg (CHOC du MOIS).The releases of the year 2010 were D. Schostakovich and E. Bloch, 2011 – Strauss, Ravel, Tcherepnin, 2012 – cello concertos by Kraft, Vranicky and Stamitz by label Supraphon…his last CD just came out (June 2015) by Japanese company the Nami Records.
Michal Kaňka has been always an active chamber music player. As a member of the Pražák string quartet (since 1986) and the Beethoven string trio he has appeared on major concert stages in the whole world and recorded many pieces above all for the CD company Praga digitals.
In 2011 he started to teach cello-solo at the Academy of performing Arts in Prague and in 2013 he became a Professor at the Prague Conservatory. In 2014 he was chosen to be a chairman of the permanent committee of the international competition Prague spring. In 2016 he became a member of the board of directors of the Foundation Bohuslav Martinu. Since 2018 he is a member of the artistic board of the international festival Prague spring.
Since April 2017 he is collaborating as a cellist of the Wihan string quartet. So far they recorded 4 CDs and played more than 100 concerts in Czech republic, France, England, Switzerland, Austria, Slovakia and Japan.
He plays an outstanding contemporary instrument made by French violin-maker Christian Bayon 2006 and the bow made by French bow-maker Nicole Descloux 2000.
Ivan Klánský
Much in demand as a soloist throughout the world, the distinguished Czech pianist Ivan Klánsky embarked on an international career after winning first prize in the Bolzano International Piano Competition in 1967. An extremely versatile musician, his repertoire ranges from the baroque to the contemporary. A member of the Guarneri Trio, Prague, he has also held a teaching position at the conservatory in Lucerne since 1991. His many recordings include the complete piano music of Smetana.