---
Album info
Album including Album cover
I`m sorry!
Dear HIGHRESAUDIO Visitor,
due to territorial constraints and also different releases dates in each country you currently can`t purchase this album. We are updating our release dates twice a week. So, please feel free to check from time-to-time, if the album is available for your country.
We suggest, that you bookmark the album and use our Short List function.
Thank you for your understanding and patience.
Yours sincerely, HIGHRESAUDIO
1

Spring in Winter

04:46

2

Like So Much Desire

03:12

3

Again (For the First Time)

03:43

4

When the Body Does Not

04:05

5

Thank You Friends and Strangers

02:03

Total Runtime

17:49
Info for Like So Much Desire

Like So Much Desire, the new EP from Jenn Wasner's Flock of Dimes, is about the inseparable nature of desire and grief. It's a collection of songs about finding peace amidst personal hardships, an offering of both comfort and personal reflection, reaching out across the unknown in search of connection. Moving and strikingly intimate, Like So Much Desire's work is Wasner's most personal work yet.
The EP's title track is a masterclass in slow burn, a song that deals directly with how you have to lose to gain, an acoustic beginning growing into a tangle of whirring gadgetry. The subdued, mellow prettiness of "Again for the First Time" offers reassurance, the sonic equivalent of leaning on someone's shoulder. The piano-based "Spring in Winter" sounds near-hymnal, warmed by strings, dealing with the fleeting beauty of North Carolina's unexpected springtime popping up in the cold, while "Thank You Friends and Strangers" opens on chirping birds and outside sounds -- the sounds of nature and normalcy. Like So Much Desire blends all of these worlds seamlessly.
In many ways, Like So Much Desire feels like postcards sent from a strange new world. And fittingly, the work came together at a distance. The bulk of the songs were recorded by Wasner in her home in isolation, with other pieces coming from across the country; drummer JT Bates recorded his parts from Minneapolis, while the subtly-cinematic, swelling strings came via New York's Paul Wiancko, Michi Wiancko, and Ayane Kozasa. The final product balances sparseness and fullness. Strange, glitchy synths flit in and out, an echo of distant playfulness, but the main instrument is the depth of Wasner's voice and how she uses space around it.
As a multi-instrumentalist and vocalist, Wasner has been a longtime omnipresent force in modern music. As half of beloved duo Wye Oak she's worked with everyone from Metropolis Ensemble to the Brooklyn Youth Chorus, and more recently she's been a member of both Bon Iver and Sylvan Esso. But for all her collaborative expertise, it's Wasner's solo work as Flock of Dimes that is most salient, her songwriting at the forefront, strange, beautiful, and dazzling at the same time.
For Wasner, the making of this EP had to do with rediscovering the powerful, healing connection of making music, the peace it offers, the way it makes it possible to bridge a gap -- and as such, Like So Much Desire strives to offer comfort during upheaval and uncertainty. Both sorrow and joy all at once, it looks at halves of a whole, the broken-up spectrum of human experience distilled into just five tracks.
Flock of Dimes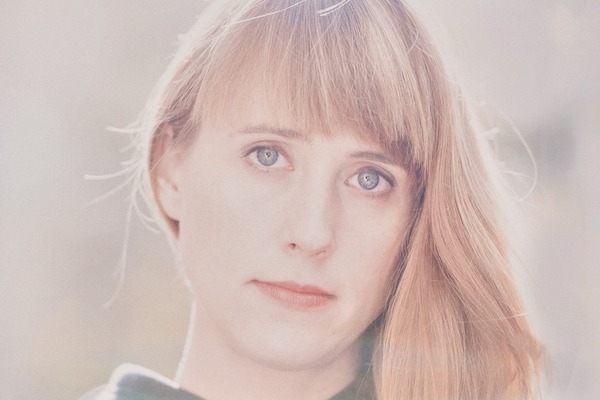 Flock of Dimes
It's been a year since Jenn Wasner left Baltimore, where she grew up, where her family is, where she began playing music, where she started Wye Oak with Andy Stack and where she was a beloved and integral part of the community. "Baltimore, to me, is noise, and light, and excitement, and constant activity, and all the good and bad things that come along with that," says Wasner, who also shared that Baltimore is overwhelming in the best and worst senses of that word. She was worried that it was eating her alive.
Now she lives in a brand new place: in a quiet house in the woods in North Carolina. And so, when you listen to her debut record as Flock of Dimes, If You See Me, Say Yes, think about how when she says yes to one thing, she's saying no to another. How this record is a kind of monument to those moments of being poised on the precipice, that feeling of diving into the new but at the same time looking back at what's left behind. When standing on an edge like that, both sides - what came before, what's ahead - are in such sharp relief, and this record comes out of that intensity; from "Birthplace" to no place at all; from a deep history to a future in flux. Maybe that's why so many of these songs are built around these ecstatic moments; when it feels like something is spilling open or breaking through, from the cosmic dance-dream of "Minor Justice" to the soaring reassurance of "Everything Is Happening Today." Or "Semaphore," a signal sent from a distance, an attempt to bridge the infinite space between two people (or two cities).
Flock of Dimes started out as an outlet for Wasner's more experimental/electronic side and, following a string of 7" singles, this debut LP is the culmination of three years of rapid growth & exploration for her, physically, musically and psychologically. From the initial recording in Baltimore (with Mickey and Chris Freeland), to the process of refining and tweaking (alone and with friends in Durham, Brooklyn, and beyond), to the mixing in Dallas (with John Congleton), it's the first record where Jenn has done almost everything - writing, playing, producing- by herself. She said that making this record on her own after having spent so much time making music in close collaboration was harder than expected, but also liberating. You can hear that in the songs, too - so many of them are about being lost, and being free.
Wasner frequently talks about the various competing versions of herself; the Jenn who tells herself that she's being self-indulgent, that she should be out saving the world (whatever that means); and also the workaholic Jenn who never wants the record to be done, who identifies with Arthur Russell, for whom declaring a song finished felt like a kind of death. But the songs on this record seem to come from another Jenn - the version of herself who "believes in magic, and love, and the mysteries of the universe and shit like that". The Jenn who loves making songs more than anything.
"If You See Me, Say Yes" refers to the decision I've made to continue to share music with people" she explains of the album's title. "I realized long ago that I will always make music - it's such a crucial part of my life, and is the way that I process my experience and, hopefully, find peace. But the choice to share it is separate from that urge - and it comes down to feeling like the connection between people, even amongst strangers, is worth the risk. It's about valuing beauty and connection over fear and alienation, and trying to live with an almost radical sort of vulnerability-- on all levels, at all times." And now we see her, with her most personal, considered & introspective work to date - an album where each track is as essential as the one before it & the one that follows - and we are most definitely, resolutely saying an unconditional yes.

This album contains no booklet.