---
Album info
Album including Album cover
1

Liberty

05:44

2

The Bird Song

03:40

3

April

04:00

4

Under the Tallest Tree

04:32

5

Blue Lights

05:53

6

Time to Move On

03:16

7

Bring Her Home

05:19

8

Without Permission

05:43

9

You Shoot Me

04:16

10

Days Like This

04:05

Total Runtime

46:28
Info for Liberty

Anette Askvik is a Norwegian artist, composer and producer with a unique ability to grab people at their core. The music is powerful and hypnotic, and it doesn't leave you indifferent.
Growing up in Stavanger, Anette early found inspiration in the ocean and nature surrounding her. The nature is like people. There is a lot of energy running through us all the time. The breeze that builds up to a storm, the light and the eternal darkness. It is alluring, beautiful and frightening. Yet there is so much to learn about all that we have in us.
On her debut album, Liberty, Anette worked with producer and pianist Øystein Sevåg, as well as renowned musicians like Audun Erlien, Rune Arnesen and Petter Wettre. Liberty has frequently been used to demonstrate good sound on hi-fi equipment all over Europe and USA.
On her second album Multiverse, Anette found inspiration in sounds from stars, moons and planets. These are recordings done by NASA, and can be heard in her songs.
Anette Askvik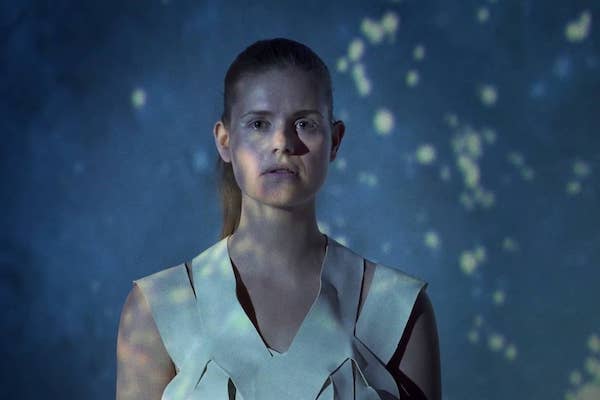 Anette Askvik
is a Norwegian artist, composer and producer with a unique ability to grab people at their core. The music is powerful and hypnotic, and it doesn't leave you indifferent.
Growing up in Stavanger, Anette early found inspiration in the ocean and nature surrounding her. The nature is like people. There is a lot of energy running through us all the time. The breeze that builds up to a storm, the light and the eternal darkness. It is alluring, beautiful and frightening. Yet there is so much to learn about all that we have in us.
On her debut album, Liberty, Anette worked with producer and pianist Øystein Sevåg, as well as renowned musicians like Audun Erlien, Rune Arnesen and Petter Wettre. Liberty has frequently been used to demonstrate good sound on hi-fi equipment all over Europe and USA.
On her second album Multiverse, Anette found inspiration in sounds from stars, moons and planets. These are recordings done by NASA, and can be heard in her songs.

This album contains no booklet.