---
Album info
Album including Album cover
1

Black Chemicals

03:32

2

Warriors

03:36

3

Dawn

03:43

4

Rio Rita

03:44

5

Commuter

03:06

6

Honeybird

05:15

7

Island

02:09

8

På Træerne

05:40

9

Throwing Rocks

03:25

10

The Master

06:47

Total Runtime

40:57
Info for Island

Danish band Rainbrother are releasing new album Island. Fronted by songwriter Bjarke Bendtsen, the five-piece explore themes of voluntary isolation, lost love and universal acceptance over ten tracks.
In order to escape the rat race and record the album, the band relocated to the attic of an old farm along with producer Kennie Takahashi (Danger Mouse, Beck, Black Keys). On tracks such as opener 'Black Chemicals', earthy, textured guitars are paired with distinctive vocal harmonies that are reminiscent of Fleet Foxes. Elsewhere on the record, for example on 'Rio Rita', more progressive elements come to the fore with clear nods to Pink Floyd and a wider palette of sounds, both acoustic and electronic.
Along with touring their native Denmark and the UK, the band have appeared at Bestival, SPOT Festival and SXSW – where in fact the band made the news on the BBC and CNN for an immigration debacle involving their front man Bjarke. When he was denied entry, they had to improvise and they used a pre-taped performance from him projected on a screen behind a drummer while they played their parts in sync. The metaphorical 'Island' refers to withdrawing from the digital noise of the physical world and to the island that you might find yourself on when falling in love. Different aspects of discovery, taking stock of what is important.
Rainbrother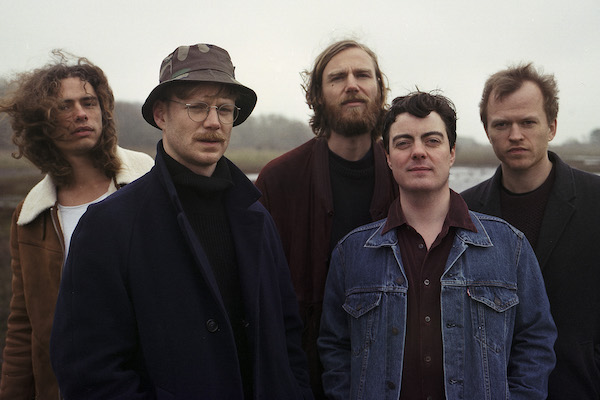 Rainbrother
Copenhagen-based Rainbrother released their debut album "Tales From the Drought" in 2017 to strong reviews. Now they are ready with a new LP 'Island', recorded live at the attic of an old farm in the Danish countryside.
On tracks such as opener 'Black Chemicals', earthy, textured guitars are paired with distinctive vocal harmonies that are reminiscent of Fleet Foxes. Elsewhere on the record, for example on 'Rio Rita', more progressive elements come to the fore with clear nods to Pink Floyd and a wider palette of sounds, both acoustic and electronic.
The metaphorical 'Island' refers to withdrawing from the digital noise of the physical world and to the unknown island you enter when falling in love.

This album contains no booklet.