---
Album info
Album including Album cover
Alessandro Scarlatti (1660 - 1725): Io morirei contento, H 399:

1

Io morirei contento, H 399 : I. Arioso

01:33

2

Io morirei contento, H 399 : II. Recitative

00:54

3

Io morirei contento, H 399 : III. Recitative

02:48

4

Io morirei contento, H 399 : IV. Aria

01:29

5

Io morirei contento, H 399 : V. Recitative

02:43

Giovanni Battista degli Antoni (1636 - 1698):

6

Ricercata prima sopra il violoncello o clavicembalo

03:20

7

Ricercata seconda sopra il violoncello o clavicembalo

05:05

8

Toccata per il violone

01:14

9

Ruggiero per la lettera B

04:02

10

Ricercata quinta sopra il violoncello o clavicembalo

04:38

Giovanni Girolamo Kapsberger (1580 - 1651):

11

Passa Galli per la lettera E

05:46

Giovanni Battista degli Antoni:

12

Ricercata sesta sopra il violoncello o clavicembalo

05:25

Antonio Giannotti:

13

Sonata a violon solo

06:59

Giovanni Battista degli Antoni

14

Ricercata ottava sopra il violoncello o clavicembalo

04:45

Giuseppe Colombi (1635), Giovanni Girolamo Kapsberger, Giovanni Battista Vitali (1632 - 1692):

15

Chiacona per la lettera B

07:03

Tommaso Bernardo Gaffi (1667 - 1744): Belle luce guerriere, cantata for soprano and basso continuo:

16

Belle luce guerriere, cantata for soprano and basso continuo: I.

01:18

17

Belle luce guerriere, cantata for soprano and basso continuo: II. Aria

03:05

18

Belle luce guerriere, cantata for soprano and basso continuo: III. Recitativo

01:11

19

Belle luce guerriere, cantata for soprano and basso continuo: IV: Aria

03:46

20

Belle luce guerriere, cantata for soprano and basso continuo: V. Recitativo

01:06

Total Runtime

01:08:10
Info for Partite Modenese : Bass violin music at the court of Francesco II d'Este

Violoncello is a word that names the bass instrument of the violin family, an instrument of which the origin dates back to the beginning of the sixteenth century. However, the first document that contains this term is in a collection of sonatas by Giulio Cesare Arresti published in 1665. From a musicological point, this fact is of big importance because of its philological use to standardize the word in the future as a fix term to name the instrument. Based on this background, the ensemble decided to choose a specific repertoire taking into account the historical context of the cello's use as a solo instrument. The main part of this instrumental journey is dedicated to the first collection of music for violoncello, the Ricercate sopra il Violoncello o clavicembalo, Opera Prima by Giovanni Battista degli Antonii, published in Bologna in 1687. Giovanni Battista degli Antonii, born in Bologna himself, was an organist and member of the Concerto Palatino as a trombonist and cornettist from 1650 to 1675. From 1684 he was member of the Accademia Filarmonica, as specified on the front cover of his Ricercate, along with the dedication of the composition to the duke Francesco Il d'Este.
Cappella Estense
Maximiliano Segura Sánchez, violoncello, bass violin, direction
Panos Iliopoulos, organ
Cristina Grifone, soprano
Javier Ovejero Mayoral, theorbe, baroque guitar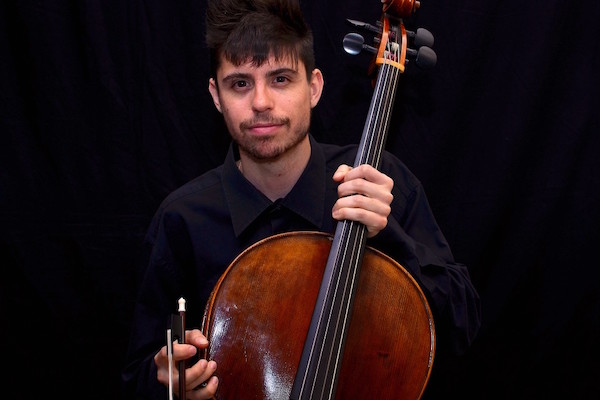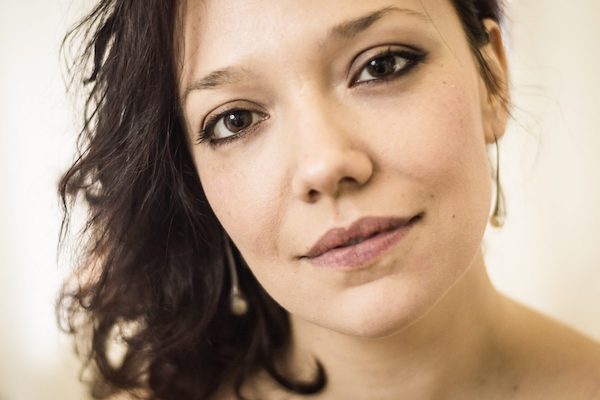 Maximiliano Segura Sanchez
first studied at Conservatoriom Superior de Música de Malaga which he completed with distinction, continuing his studies at the Conservatorium van Amsterdam with Maarten Mostert. During his studies in Amsterdam his interest in baroque music grew and in 2014 he completed his Masters in baroque cello. He studied with Viola de Hoog and received regular masterclasses and lessons from Anner Bijlsma.
For his Master's research paper Maximiliano researched 'The development of violoncello repertoire in 17th century Bologna', a topic he is still very much busy and passionate with!
As a performer he has played with many important orchestras such as the National Youth Orchestra of Spain, West Eastern Divan Orchestra, Gustav Mahler Jugendorchester, Amsterdam Sinfonietta, and Nederlands Philharmonisch Orkest. As a cellist in historical performance practice he has played with Sweelink Baroque Orchestra and Nieuwe Philharmonic Utrecht. He has worked with musicians such as Daniel Baremboim, Reinbert de Leeuw, Teunis van der Zwart, Richard Egarr, Job ter Haar, Candida Thompson, Jasper de Waal, Johannes Leertouwer, Shunske Sato, Xavier Philips, Sigiswald Kuijken, Hiro Kurosaki, Marc Albrecht, Hartmut Haenchen, Carlo Rizzi, and many others.
Currently playing in two new and ambitious baroque projects, Maximiliano is founder member of the ensemble Amsterdam Corelli Collective, and continuo player of the trio Fons Harmonicus.
Cristina Grifone
Having previously graduated in Psychology, Cristina was one of the outstanding graduates of 2008 at the Conservatory San Pietro a Majella in Naples. However, she had already been collaborating with various orchestras and choirs as early as 2006 (in particular the choir Mysterium Vocis), performing in Naples, but also in France and Finland.
She performed as a soloist with the Nuova Orchestra Alessandro Scarlatti in numerous concerts at the Parco della Musica in Rome, at Prinzregentheatre in Monaco and at the RAI auditorium in Naples.
Specialising in Early Music, she has participated in seasons such as Pavia Barocca, and with the Alessandro Scarlatti association. This latter collaboration saw her awarded the Premio Nazionale delle Arti, in the Early Music section, in 2011. In 2012 she won the Beata Paola Montaldi international prize for sacred music, and in 2013 she was a finalist in at the Città di Bologna operatic competition. During 2014 she performed as soloist in the J.S. Bach Magnificat BWV 243 with Collegium Musicum de Lausanne in the Lausanne Bach Festival. In 2015 she extended her operatic career by performing the role of Emilia in the Haendel's opera "Catone" with the Auser Musici orchestra for the "Opera Barga 2015" and the role of Merlina in the Cimarosa farsa "L'impresario in Angustie" with the Musica Fiorita Ensamble for the Basel Festtage Alte Musik. She frequently works with Antonio Florio ensemble, I Turchini, performing at various international festivals like "Actus Humanus" in Gdansk and in the concert season (2013) at the opera in Lausanne.
She performed on the 2013 recording for the Glossa label of Gaetano Veneziano "La Santissima Trinità" Oratory for the Birth of the Word. Recently in 2016 she collaborated with the Musica Fiorita orchestra on the recoding of Giacomo Antonio Perti's "Grands Motets" for PanClassic.
Having moved to Amsterdam last year to do a Masters in solistic interpretation of barroc repertoire at the Conservatorium van Amsterdam under the tutorship of Xenia Meijer, she has done numerous work collaborations namely with "Cappella Estense", an ensemble sponsored by the prestigious Anner Bijlsma Award presented within the context of the Cello Biennale Amsterdam 2017, with whom she has performed as a soloist at the Muziekgebouw aan 't IJ.
Cappella Estense
was created and formed in 2016 thanks to the help of the prestigious Anner Bijlsma Award from the international Cello Biënnale Amsterdam. The awared project was a research about the origin of the first repertoire for violoncello in the court of Francesco II d'Este, which consisted among other activities, to record a CD, and two concerts, one of then during the edition of 2016 of the Cello Biënnale Amsterdam festival.
Based on this ground, Cappella Estense focus not only on the historical informed performance practice of the first music written for bass violin (violone, violoncello) and continuo, but also to explore more deeply all the music, context and people involved around this repertoire.

This album contains no booklet.