---
Album info
Album including Album cover
1

A Forgotten Land - First Light

05:41

2

A Forgotten Land - The Uprooted Tree

03:56

3

Triptychon

02:32

4

Dark Star - Entrance

02:42

5

Dark Star - Fading Light

08:12

6

Undivided

01:25

7

Yfasma

07:54

8

Prisma

02:54

9

Spell

02:33

10

Timeless

01:00

11

Te Tangi a Mutu

15:14

Total Runtime

54:03
Info for Rewa

The ancient cultures of Greece and Aotearoa inform this expressive set of textural tapestries from pianist Tania Giannouli and one of the leading taonga pūoro exponents, Rob Thorne.
REWA was recorded over a two-day period in May 2017, less than a day after Tania and Rob met for the first time. It was a potentially risky endeavour, but they agreed in advance that if nothing tangible came out of the session they would simply put it down to experience, little knowing that they were about to lay the foundations for an exceptional new album.
Tania Giannouli, piano, prepared piano
Rob Thorne, ngā taonga pūoro
Steve Garden, treatments
Recorded by Giorgos Karyotis and Giannis Mpaxevanis at Antart Studio, Athens
Additional engineering by Costas Bokos at Studio 19, Athens
Mixed and mastered by Steve Garden at Garden Shed Music Studio
Produced by Steve Garden, Tania Giannouli, and Rob Thorne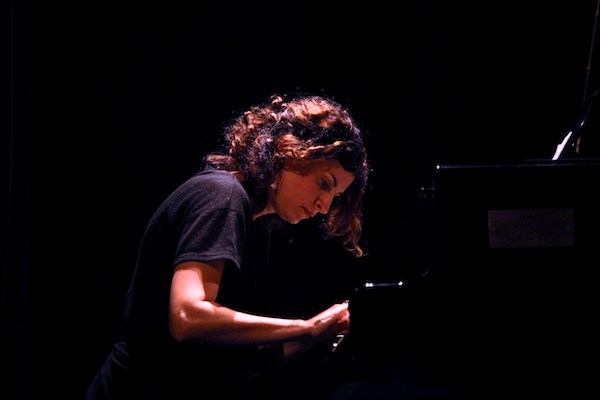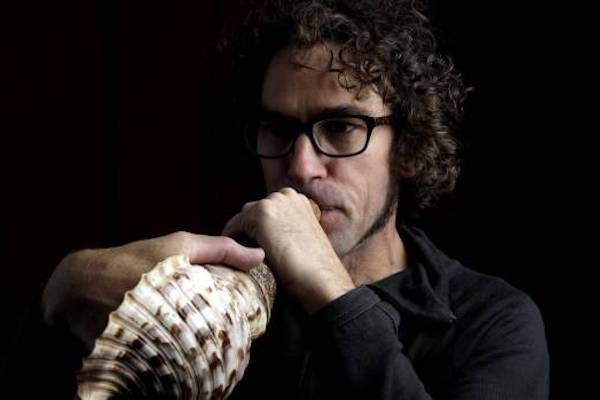 Tania Giannouli
A highly trained and accomplished pianist and composer, Tania is also a skilled improviser. Her compositions for theatre, film, and video have been performed at festivals, galleries, biennales, and museums throughout the world, and she regularly performs at festivals and in concert throughout Europe. A recent highlight was a 10-hour improvisation inside the crater of an active volcano on the island of Nisyros in the Aegean Sea.
I first discovered Rob's music through his 2013 Rattle album, Whaia Te Maramatanga. His sound was immediately attractive to me, so when I heard that he was coming to Greece in May 2017 I was keen to take advantage of the opportunity to record with him.
The experience was very rewarding. Rob and I approach music from different perspectives (I have a Western classical background, while Rob's music derives from his Māori heritage, the ancient sounds of that culture as well as its traditions and practices.
We soon realised that the best way to connect these two worlds was to allow ourselves to be led by the free flow of unforced musical events as they happen in the moment, rather than conceiving frameworks in advance. We needed the freedom to feel our way with each other.
I remember Rob saying at the end of a long and successful passage of recording that he'd never played the putorino in that way before, and I have to say that working with these fantastic instruments opened many new doors for me too, pushing me to go beyond my repertoire of musical "safety nets". It was as exciting as it was challenging, and the results are, in my opinion, amazing.
The recordings Rob and I made over those two very intense days are very rich. Some have an almost haiku-like quality about them, while others are bold and probing, with textures that are almost industrial. What makes the whole thing even more fascinating is that the project engages not only two different musical worlds (Rob's and mine), but also two very distinct ancient cultures – Aotearoa and Greece.
Rob Thorne
In recent years Rob has emerged as one of the finest and most adventurous exponents of ngā taonga pūoro, the ancient instruments of Māori, the indigenous peoples of New Zealand. Respected for his extensive research on the traditional and contemporary methods of making and playing ngā taonga pūoro, Rob is a passionate advocate for preserving and extending the history and knowledge of his culture, and is committed to sharing these unique voices across as wide a range of contemporary terrains as possible.
It goes without saying, but worth reiterating, that artists achieve more when they are well supported. I can't express strongly enough the honour and privilege I feel to know that Rattle is in my corner, and to be included among their prestigious stable of artists.
The opportunity to collaborate with Tania Giannouli was a direct result of my relationship with Rattle, and the power of manifestation. For some time I had wanted to work with a pianist and patiently waited for it to happen. In my opinion, the recordings we made together represent one of those rare artistic moments where I experienced a heightened awareness of creative potential. It was exhilarating, but listening to the tracks as Steve completed them took me by surprise — it was unexpectedly powerful.
As all of the elements smoothly fall in to place (in a way that I can only perceive as profound), I continue to be confirmed by the synchronicity of this whole process with a familiar sense of knowing and awe, a sense of déjà vu that recalls many succinct moments in the studio when I understood that I was participating in something significant, something promising and meaningful, something conscious and compelling.
This project has brought out the very best in me. When I listen to this music I hear the living future, the potential Tania and I can and will achieve performing together on stage. Yet separately and shared, within the work lies a connection to ancient pasts for both Tania and I. Cross-culturally, I now have more questions than answers, which must surely seed future work. This album is my most significant artistic statement to date, and I'm excited to take it out into the world.
Steve Garden
A respected musician for many years, Steve's interest in music production became his main creative focus after establishing Rattle 1991. As an engineer, Steve has particular enthusiasm for acoustic instrumental music with a bias towards improvisation. The resonant 'sound collages' he shaped from the raw material provided by Tania and Rob testifies to his belief in music as a living, organic, perpetually evolving, creative and cultural necessity.
I'm not sure why, but I've always been fond of partially or fully improvised music. It may have something to do with the fundamentals of creativity, but I know that it stems from my basic trust in the potential of artists willing to rely on their instincts. Of course, on a deeper level there is, in a sense, no such thing as improvisation, as every artistic gesture stems from something we know or previously experienced in some form, or – at the risk of getting all mystical – is given to us. How often have you heard songwriters (even the famous, such as Paul McCartney) say with some astonishment that they woke up with a song fully formed. There's something in this, and it's at the heart of the best music, whether 'traditionally' composed or shaped out of the ether – or, most likely, both.
Constructing music from found material has been a constant in my work from the very beginning. Even before I became a sound engineer I was an enthusiastic dabbler in collage, cutting images from various sources and constructing unique compositions out of them. So perhaps it's no surprise that when I started working with like-minded friends in make-shift basement studios, I would constantly suggest that we set up some microphones, push record, and see what happens.
The first Rattle album to take this approach overtly was Tuhonohono (2004). Featuring Judy Bailey and Richard Nunns, the album was improvised over a three-day period in 2003, then left with me to 'fiddle' with — and fiddle with it I did, for more than a year. The album is one of my favourites, partly because it informs a number of subsequent Rattle releases, such as Two Tides and Turn in 2006, This Appearing World and Te More in 2011, Tania Giannouli and Paulo Chagas's Forest Stories and Rob Thorne's Whaia te Maramatanga in 2012.
So Rewa is a continuation of this 'tradition' (for want of a better word), and in my view it's one of the finest yet. It may even eclipse Tuhonohono as one of my all-time favourites.

This album contains no booklet.