---
Album info
Label: Harmonia Mundi
Genre: Classical
Subgenre: Vocal
Artist: Christiane Karg & Gerold Huber
Composer: Engelbert Humperdinck (1854-1921), Peter Cornelius (1824-1874), Jean Sibelius (1865-1957), Felix Mendelssohn Bartholdy (1809-1847), Gabriel Faure (1845-1924), Eduard Toldra (1895-1962), Robert Schumann (1810-1856), Edvard Grieg (1843-1907), Gioacchino Rossini (1792-1868), Camille Saint-Saens (1835-1921), Jules Massenet (1842-1912)
Album including Album cover Booklet (PDF)
Engelbert Humperdinck (1854 - 1921):

1

Humperdinck: Weihnachten

03:07

2

Humperdinck: Das Licht der Welt

01:49

Peter Cornelius (1824 - 1874):

3

Cornelius: Es strahlt am Himmelsrande

03:00

4

Cornelius: Christbaum

01:48

5

Cornelius: Die Könige

02:25

Jean Sibelius (1865 - 1957):

6

Sibelius: Giv mig ej glans, ej guld, ej prakt

03:21

Felix Mendelssohn-Bartholdy (1809 - 1847):

7

Mendelssohn-Bartholdy: Weihnachtslied

02:27

Robert Schumann (1810 - 1856):

8

Schumann: Weihnachtslied

02:03

Gabriel Fauré (1845 - 1924):

9

Fauré: Noël

02:41

Eduard Toldrà (1895 - 1962):

10

Toldrà: Cantarcillo

03:07

Joaquin Nin Y Castellanos (1879 - 1949):

11

Castellanos: Villancico murciano

02:09

12

Castellanos: Villancico vasco

02:18

Edvard Grieg (1843 - 1907):

13

Grieg: Julens Vuggesang (The Christmas Tree)

02:14

Gioacchino Rossini (1792 - 1868):

14

Rossini: Péchés de vieillesse: La Nuit de Noël

05:22

Camille Saint-Saëns (1835 - 1921):

15

Saint-Saëns: La Madonna col Bambino

03:39

Maurice Ravel (1875 - 1937):

16

Ravel: Noël des jouets

03:02

Jules Massenet (1842 - 1912):

17

Massenet: Noël païen

03:10

18

Massenet: Noël des fleurs

01:55

19

Massenet: Le Noël des humbles

02:05

Charles Gounod (1818 - 1893):

20

Gounod: Chantez Noël

05:37

Cécile Chaminade (1857 - 1944):

21

Chaminade: Noël des oiseaux

03:01

Joseph Marx (1882 - 1964):

22

Marx: Lieder und Gesänge: No. 2, Christbaum

03:11

Richard Strauss (1864 - 1949):

23

Strauss: Weihnachtsgefühl: Weihnachtsgefühl, WoO 94

02:12

24

Strauss: Sechs Lieder, Op. 56: No. 6, Die heiligen drei Könige aus Morgenland

05:42

Total Runtime

01:11:25
Info for Licht der Welt (A Christmas Promenade)

In a follow-up to her acclaimed album of Mahler songs, Christiane Karg takes us on a Christmas tour, in the select company of fellow music-makers. Revisiting holiday memories through the eyes of a child, but with the benefit of her superb artistry as a lieder specialist, the German soprano shines a light on some enchanting rarities of German and French repertoire, along with examples of Spanish, Basque, and Scandinavian traditions... A treasure trove of hidden gems!
Christiane Karg, soprano
Gerold Huber, piano
Chor des Bayerischen Rundfunks
Howard Arman, conductor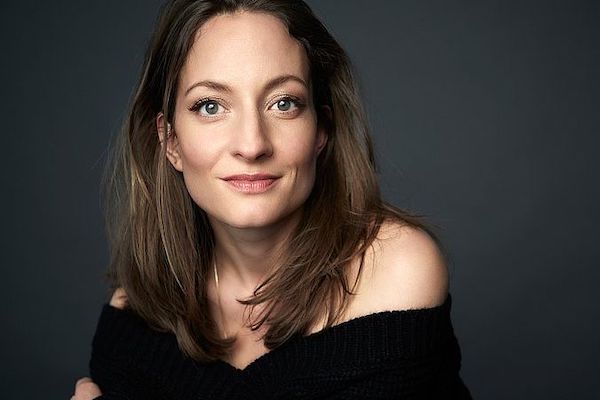 Christiane Karg
Born in Feuchtwangen, Bavaria, Christiane Karg studied singing at the Salzburg Mozarteum with Heiner Hopfner and Wolfgang Holzmair, where she was awarded the Lilli Lehmann Medal. While still a student she made her debut at the Salzburg Festival and has been a welcome guest ever since, last seen as Pamina in a new production of Mozart's Die Zauberflöte in 2018.
After a first engagement in the opera studio of the Hamburg State Opera she joined the ensemble of the Frankfurt Opera. Today, she can be heard worldwide with the great roles of her repertoire: in London at the Royal Opera House Covent Garden as Pamina, at the Lyric Opera Chicago and at the Met in New York as Susanna, at La Scala in Milan as Sophie and Euridice, at the Vienna State Opera as Mélisande (Pelléas et Mélisande) and at the Hamburg State Opera as Pamina, Mélisande and Daphne. New in the repertoire: the Fiordiligi in Così fan tutte at the Bavarian State Opera in Munich, Micaëla in a new production of Carmen at the Berlin State Opera under Daniel Barenboim and the Contessa in Mozart's Le nozze di Figaro, among others, in Hamburg and at Salzburg's Mozart Week 2020. In the Autumn 2020, she would have returned to the Metropolitan Opera as Mozart's Pamina, an engagement made impossibly due to the worldwide outbreak of the Covid-19 pandemic.
Christiane Karg is also in demand internationally for concert roles. Her musical partners include conductors such as Ivor Bolton, Herbert Blomstedt, Christoph Eschenbach, Andrés Orozco-Estrada, Daniel Harding, Thomas Hengelbrock, Manfred Honeck, Marek Janowski, Andrew Manze, Zubin Mehta, Riccardo Muti, Yannick Nézet-Séguin and Christian Thielemann. She works with important orchestras such as the Vienna and Berlin Philharmonic, NDR Elbphilharmonie Orchester, Staatskapelle Dresden, Symphonieorchester des Bayerischen Rundfunks, Accademia di Santa Cecilia in Rome, Mozarteum Orchestra Salzburg, Rotterdam Philharmonic, Philadelphia Orchestra, Bamberg and Vienna Symphony Orchestra as well as the Munich Philharmonic. Projects of the current season include a tour with Lieder and concert arias by Mozart under the direction of Leif Ove Andsnes and with members of the Mahler Chamber Orchestra, Beethoven's Ninth Symphony with the Leipzig Gewandhaus Orchestra under Andris Nelsons, Ravel's Shéhérazade with the Orchester de la Suisse Romande under Jonathan Nott, a tour with Mahler's Fourth Symphony and concert performances of Wagner's Das Rheingold with the Rotterdam Philharmonic Orchestra under Yannick Nézet-Séguin, Mahler's Rückert-Lieder with the NDR under Petr Popelka, selected songs from "Des Knaben Wunderhorn" with the Basel Symphony Orchestra under Ivor Bolton.
Christiane Karg is a distinguished recitalist and regularly appears at the Schubertiade in Hohenems/Schwarzenberg, at London's Wigmore Hall (where she was Artist in Residence in 2019/2020) and at all great festivals. The current season will see her giving recitals at London's Wigmore Hall, in Stuttgart, Feuchtwangen and Santiago de Compostela. In addition to her numerous engagements, Christiane Karg, as artistic director of the festival KunstKlang, conceives and is responsible for her own concert series in her hometown Feuchtwangen and is very committed to her project "be part of it! - Musik für Alle" project to promote music education for children and young people. For her merits, the artist was awarded the Bavarian Culture Award in the art category and recently the Brahms Prize of the Brahms Society Schleswig-Holstein e.V.
In spring 2017, Christiane Karg's solo recording Parfum with settings of poems by Charles Baudelaire, Leconte de Lisle, Paul Verlaine, Tristan Klingsor and Victor Hugo was released with Berlin Classic and has won high acclaim by the press. She also received the coveted Echo Klassik award for her recording of Le nozze di Figaro under Yannick Nézet-Séguin in the category Opera Recording of the Year. In addition to this award, her recording Scene!, together with the Baroque ensemble Arcangelo under Jonathan Cohen, as well as her first Lied recording Verwandlung – Lieder eines Jahres was honoured in the category Soloist Recording. Her recordings Amoretti with arias by Wolfgang Amadeus Mozart, Christoph Willibald Gluck and André Grétry, as well as Heimliche Aufforderung with songs by Richard Strauss are also available on Berlin Classic. Her most recent new release is Beethoven's Symphony No. 9 and Choral Fantasy with the Freiburg Baroque Orchestra under Pablo Heras-Casado, released by Harmonia Mundi. Her most recent solo album "Erinnerung" featuring Lieder by Gustav Mahler has been released in Autumn 2020 with Harmonia Mundi.

Booklet for Licht der Welt (A Christmas Promenade)