---
Album info
Album including Album cover Booklet (PDF)
I`m sorry!
Dear HIGHRESAUDIO Visitor,
due to territorial constraints and also different releases dates in each country you currently can`t purchase this album. We are updating our release dates twice a week. So, please feel free to check from time-to-time, if the album is available for your country.
We suggest, that you bookmark the album and use our Short List function.
Thank you for your understanding and patience.
Yours sincerely, HIGHRESAUDIO
1

The Factory

02:58

2

Throw It All Away

02:57

3

Powder Cocaine (feat. Slug & Catero)

02:56

4

Jim Dean

04:02

5

Weather or Not

04:04

6

Moving Too Fast (feat. Catero)

01:32

7

Runners (feat. Defari)

03:26

8

Bad Publicity (feat. Krondon)

04:18

9

Rain Drops

03:15

10

Sell Me This Pen (feat. Alchemist & Mach Hommy)

03:54

11

Love Is A Funny Thing (feat. Styles P, Rapsody & Khrysis)

04:45

12

10,000 Hours

02:51

13

What I Need

03:54

14

To Make A Long Story Longer (feat. Jonwayne)

04:12

15

Wonderful World (feat. Rakaa)

03:35

16

By My Side Too

02:43

Total Runtime

55:22
Info for Weather or Not

Evidence has returned to deliver his third solo album, Weather or Not, the final chapter in The Weatherman series before beginning the next saga. "As a writer and a rapper, I've been using the weather as a metaphor my whole career," Evidence explains. "On the Dilated Peoples song "Guaranteed", I had a line that said, 'Some think I'm clever, others think I'm the one who makes too many references to weather… or not.' Every time I would perform that song live, the crowd would always say the 'or not', so I knew I was on to something, and it would eventually be an album title."
For Weather or Not, Evidence tapped a stellar cast of producers to share duties with, including Alchemist, DJ Premier, Nottz, DJ Babu, Twiz The Beat Pro, Sam I Yam and Budgie. The album also features an all-star lineup of guests and friends, including Slug (Atmosphere), Rakaa (Dilated Peoples), Alchemist, Styles P, Rapsody, Jonwayne, Defari, Krondon, Khrysis, Mach Hommy and Catero.
"I made this album with loyalists in mind," Evidence says. "There's nothing that's unintentional. There are no wasted words." While the album predominantly highlights his talent as a rapper, Evidence is also a well known producer, photographer and videographer. But, for all of his non-stop, high-level productivity, Evidence is most notably modest, a quality fully captured on Weather Or Not.
"Now that the album is finished, I can see clearly that every single song serves its own purpose. To me, it's like a playlist, or a greatest hits collection…except that none of these songs existed before I made them."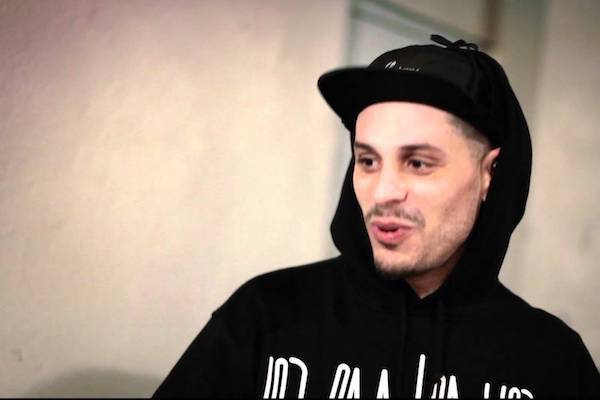 Evidence
It doesn't take much to be a meteorologist in Los Angeles (usually just a short skirt and the ability to say "77 degrees and sunny"), so maybe that's why the city's most famous weatherman is a rapper. Evidence is that rapper...and producer, as well as the newest signee to Rhymesayers Entertainment. But for many, the Venice-native will always be known by the title of his critically-lauded solo debut, The Weatherman.
"When some people freestyle, they say 'I'll be on the mic' or 'When i flow like this'—everyone has a crutch—and I guess that the easiest thing for me to incorporate was some kind of tornado or hurricane...or maybe it's just all the syllables and the titles with weather," Evidence says, laughing. "I can't even stay away from it."
But it's also a bigger idea that turns LA's stereotypes on their heads. Yeah, it's almost always sunny and there's a whole lot of gangster rap, but it does occasionally rain in the city of angels and the underground hip-hop scene is a thriving one. It was there that Evidence made his name, as part of the legendary trio Dilated Peoples, alongside Rakaa Iriscience and DJ Babu. Starting with The Platform in 2000, the group released four well received albums that contained several hit singles, including the Kanye West assisted smash "This Way."
However, Evidence wanted more and after seeing his name appear on a flyer as "Evidence of Dilated Peoples," he knew that he wanted his to be a brand of its own, saying "No one calls Ghostface Ghostface Killah of Wu-Tang...and that's a tribute to him as an individual artist." Despite winning a GRAMMY for co-production on Kanye's College Dropout and two JUNO's for his work with Swollen Members, Evidence wasn't yet a solo name to be recognized.
Then in 2007, Evidence released The Weatherman LP, one of the most commercially and critically successful underground rap albums of the year. A solo effort ripe with introspection that ran the gamut from all his haters to the tragic passing of his mother, it was the album his fans were waiting for. With a foundation of sample-based hip-hop classicism (something that remains important to Evidence today), his debut wove together towering bangers like "Mr. Slow Flow" and uplifting cuts like "Chase the Clouds Away." He then released The Layover EP on Decon Records and The Layover Mixtape with DJ Skee in 2008—showing marked improvement in his lyrical style—and he's been touring ever since.
Evidence's long-awaited sophomore offering, Cats & Dogs, will be released on Rhymesayers Entertainment. The album reunites the powerhouse production team from The Weatherman—including long-time friend and collaborator Alchemist, Dr. Dre-protogé DJ Kalil, DJ Babu, and Evidence himself. Cats & Dogs promises to be an expansion of the Evidence brand as the artist pushes his own boundaries...without losing the qualities that he has built his foundation on.
"I love to sell my own merch, I love to look someone in the eye and actually listen to the story they have about my music, I love to respond to people on MySpace or Twitter," Evidence says. "It's not for my ego, but yo, this is why I do this shit." And that commitment to his fans is returned 10-fold in their commitment to him, as well as something he saw in the stable of artists at Rhymesayers. Perhaps none more than label-head Slug, who guested on "Line of Scrimmage" from The Weatherman LP, and was instrumental in bringing Evidence to the Minneapolis-based indie behemoth.
"Leadership, personality and lifestyle are selling more music than the actual music. It's a person who has talent and the willingness to work at it and the social skills and accessibility to their fans and understanding of the bigger picture that makes it...and a lot of artists on Rhymesayers have cracked that code."
As has Evidence. He doesn't like using the word "fan" to describe the street wear hoodied and 59/50 fitted kids who come to his shows because he truly understands the lifestyle (and is probably wearing the same brands, too). "Brother Ali would joke on tour that all my fans dressed the same as each other...and me," Evidence laughs. From the threads to the weed to the reverence for hip-hop's history, the people who get their vinyl copy of The Platform autographed share a great deal with Evidence the artist, but also Michael Perretta the person.
So with all that love, what's the weatherman forecasting for 2010? Dilated Peoples is hard at work on their fifth full-length, Directors of Photography, and Ev is deep in the studio with The Alchemist for their anticipated collaboration, Stepbrothers. Sounds like another year of unparalleled grind...something as predictable as sunshine in LA. Unless of course, it's raining Cats & Dogs.

Booklet for Weather or Not