---
Franco Ambrosetti & Don Sebesky
---
Biography Franco Ambrosetti & Don Sebesky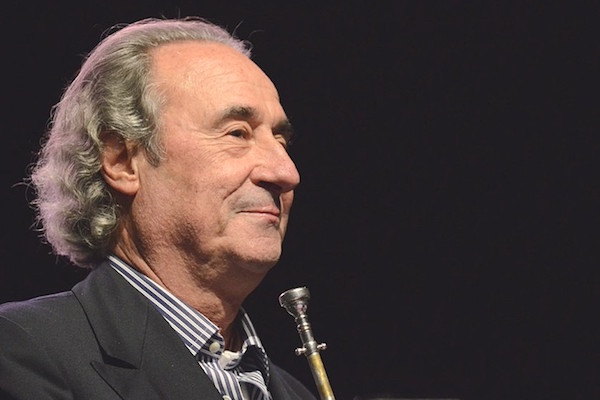 Franco Ambrosetti
was born in Lugano, Switzerland, on December 10th, 1941.
His father is Flavio Ambrosetti, alto-saxophonist, bandleader and BeBop pioneer in the European jazz scene in the 1940's. He studied classical piano for nearly 9 years, then switched to trumpet at the age of 17, completely self-taught.
Franco Ambrosetti has had dual careers as a very successful businessman, and as a fine trumpeter and flügelhornist inspired by Freddie Hubbard and Miles Davis. His father Flavio Ambrosetti was an excellent saxophonist. Franco had piano lessons for eight years but is self-taught on trumpet, which he did not take up until he was 17. In 1972, he was one of the founders of the George Gruntz Concert Jazz Band, and through the years he has recorded quite a few worthy hard bop-ish albums for Enja in addition to leading his own groups.