---
Orquesta Sinfónica de Las Palmas & Rafael Sánchez Araña
---
Biography Orquesta Sinfónica de Las Palmas & Rafael Sánchez Araña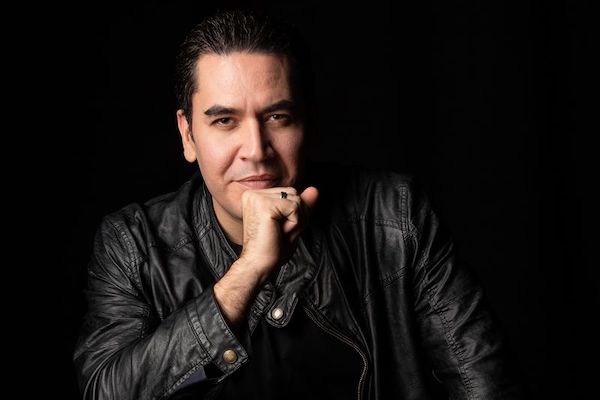 Rafael Sánchez Araña
is chief conductor at the Las Palmas Symphonic Orchestra and assistant conductor to maestro Karel Mark Chichon who is chief conductor at the Gran Canaria Philharmonic Orchestra. He has also been programmer of the Gran Canaria Philharmonic Foundation's school and family concerts.
Sánchez-Araña forms part of a new generation of Spanish conductors who have been gaining recognition throughout the most prestigious concert halls all over Europe in their own right.
Sánchez-Araña works regularly with leading orchestras, such as the Tenerife Symphonic Orchestra, Gran Canaria Philharmonic Orchestra, Las Palmas Symphonic Orchestra, Orchestra Gaetano Donizetti, Orchestra Academia Sinfonica di Udine, Detmolder Chamber Orchestra, North Czech Philharmonic, Nuribom Young Chamber Orchestra, Neue Lausitzer Philharmonic, Görlitz Elbland Philharmonic, Dresdner Philarmonic Chamber Orchestra o Erzgebirgische Philharmonie Aue, inter alia.
He has also assumed the role of assistant conductor of a variety of productions such as The Barber of Seville, Burdeos- Francia 2012, The Magic Flute, Opera Festival of Tenerife 2012, the Orchestra di Giovani Europei's Christmas Concert in Ravenna-Italia 2013 and Cosí Fan Tutte, which formed part of the Canarian local government's interdisciplinary project in March 2013.
In June 2003, he finished his violin studies at the Conservatorium of Salamanca under the tutorship of Isabel Vilá and in 2012 he became Choral Conductor under the tutorship of Carmen Cruz Simó having been awarded highest marks at the Canary Island Conservatorium.
In the year 2013 he moved to Detmold in Germany in order to study orchestral conducting for two intense years. Whilst attending the Hochschule für Musik Detmold (Detmold University of Music) he was invited to study under the leadership of maestro Karl Heinz Bloemeke.
Finally, in September 2015 he enrolled in the Dresden Hochschule für Musik Carl Maria von Weber (Carl Maria von Weber University of Music, Dresden) to study "Orchesterdirigieren weiterbildender Master" (Master of Specialization in Orchestral Conducting) under the tutorship of maestro Georg Christoph Sandmann, he concluded his studies in June 2017 having been awarded highest marks.
Sánchez-Araña has been the first Canarian conductor to have ever been invited by the National Opera of Paris to work for its opera season where he worked as assistant conductor to Karel Mark Chichon (chief conductor and artistic director of the Philharmonic Orchestra of Gran Canaria).