---
Rod Gilfry, Conrad Tao, Bang on a Can Opera Ensemble & Lesley Leighton
---
Biography Rod Gilfry, Conrad Tao, Bang on a Can Opera Ensemble & Lesley Leighton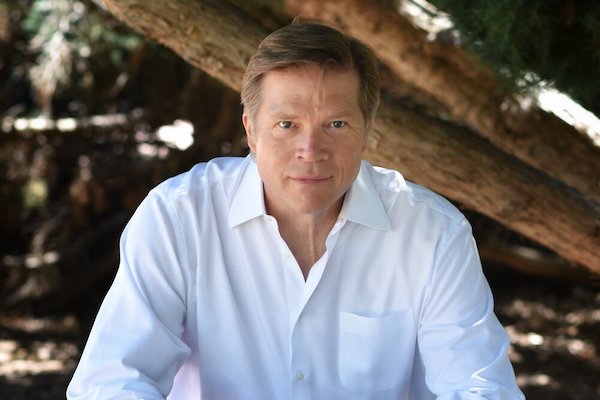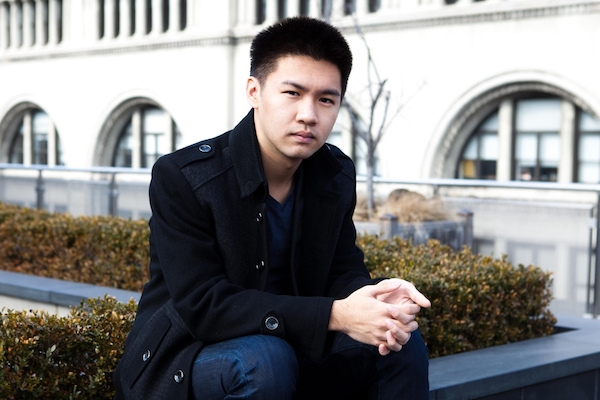 Rod Gilfry
was born and raised in Southern California. He earned degrees from California State University Fullerton, and the University of Southern California. From 1987 to 1989 he was a member of the Frankfurt Opera ensemble, and from 1989 to 1994 he was a member of the Zurich Opera ensemble.
The two-time Grammy nominee, singer and actor has performed in all the world's music capitals and appears on over 30 recordings. He is acclaimed world-wide in opera, musicals, recitals and cabaret. An important part of his 75-role repertoire are the 12 leading roles he has created in new operas. Recent performances include the Los Angeles Opera productions of David Lang's solo opera the loser and Matthew Aucoin's Crossing, and Jake Heggie's It's a Wonderful Life at the San Francisco Opera. He was recently Claudius in Brett Dean's Hamlet at the Glyndebourne and Adelaide Festivals, and he appeared in the Metropolitan Opera production of Thomas Adès' The Exterminating Angel.
Upcoming appearances include concerts with the Cincinnati Symphony and New York Philharmonic, and the role of Don Alfonso in Cosi fan Tutte at the Santa Fe Opera. This summer he will begin a tour with soprano Renée Fleming, premiering The Brightness of Light by Kevin Puts. The tour will include the Boston Symphony at Tanglewood, the National Symphony at the Kennedy Center, and the Colorado Symphony in Denver. Other future engagements include Matthew Aucoin's Euridice at the Los Angeles Opera, Jake Heggie's Dead Man Walking at the Metropolitan Opera, and Brett Dean's Hamlet with the Dutch Radio Orchestra and the Metropolitan Opera.
Mr. Gilfry is in his 10th year as a Professor of Vocal Arts at the University of Southern California Thornton School of Music in Los Angeles.
Conrad Tao
has appeared worldwide as a pianist and composer, and has been dubbed a musician of "probing intellect and open-hearted vision" by the New York Times, a "thoughtful and mature composer" by NPR, and "ferociously talented" by TimeOut New York.In June of 2011, the White House Commission on Presidential Scholars and the Department of Education named Tao a Presidential Scholar in the Arts, and the National Foundation for Advancement in the Arts awarded him a YoungArts gold medal in music. Later that year, Tao was named a Gilmore Young Artist, an honor awarded every two years highlighting the most promising American pianists of the new generation. In May of 2012, he was awarded the prestigious Avery Fisher Career Grant.
During the 2015-16 season, Tao performs with the Philadelphia Chamber Orchestra, Pittsburgh Symphony Orchestra, Cincinnati Symphony, Dallas Symphony Orchestra, Buffalo Philharmonic, Pacific Symphony, Brazilian Symphony, and Calgary Philharmonic, among others; he also performs recitals in Europe and throughout the United States with repertoire ranging from Bach to Frederic Rzewski to Rachmaninoff to Julia Wolfe. Past notable symphonic engagements have included the San Francisco Symphony, Baltimore Symphony, Toronto Symphony, St. Louis Symphony, Detroit Symphony, National Arts Centre Orchestra, Indianapolis Symphony, and Nashville Symphony. Tao maintains a close relationship with the Aspen Music Festival, and has appeared at the Sun Valley Summer Symphony, Brevard Music Center, Ravinia Festival, and Mostly Mozart Festival.
In June of 2013, Tao kicked off the inaugural UNPLAY Festival at the powerHouse Arena in Brooklyn, which he curated and produced. The festival, designated a "critics' pick" by Time Out New York and hailed by the New York Times for its "clever organization" and "endlessly engaging" performances, featured Conrad with guest artists performing a wide variety of new works. Across three nights encompassing electroacoustic music, performance art, youth ensembles, and much more, UNPLAY explored the fleeting ephemera of the Internet, the possibility of a 21st-century canon, and music's role in social activism and critique. That month, Tao, a Warner Classics recording artist, also released Voyages, his first full-length for the label, declared a "spiky debut" by the New Yorker's Alex Ross. Of the album, NPR wrote: "Tao proves himself to be a musician of deep intellectual and emotional means – as the thoughtful programming on this album…proclaims." His next album, Pictures, which slots works by David Lang, Toru Takemitsu, Elliott Carter, and Tao himself alongside Mussorgsky's familiar and beloved Pictures at an Exhibition, will be released in October, 2015.
Tao's career as composer has garnered an eight consecutive ASCAP Morton Gould Young Composer Awards and the Carlos Surinach Prize from BMI. In the 2013-14 season, while serving as the Dallas Symphony Orchestra's artist-in-residence, Tao premiered his orchestral composition, The world is very different now. Commissioned in observance of the 50th anniversary of the assassination of President John F. Kennedy, the work was described by the New York Times as "shapely and powerful." Most recently, the Chamber Orchestra of Philadelphia commissioned a new work for piano, orchestra, and electronics, An Adjustment, which received its premiere in September 2015 with Tao at the piano. The Philadelphia Inquirer declared the piece abundant in "compositional magic," a "most imaginative [integration of] spiritual post-Romanticism and '90s club music."
Tao was born in Urbana, Illinois, in 1994. He has studied piano with Emilio del Rosario in Chicago and Yoheved Kaplinsky in New York, and composition with Christopher Theofanidis.
Lesley Leighton
As a conductor, Lesley Leighton embraces a broad range of music, from the Renaissance to the Romantic, although she is particularly dedicated to twentieth and 21st century compositions. She has performed on more than 85 film soundtracks, and has prepared choruses for Gustavo Dudamel, Esa-Pekka Salonen, Rafael Frühbeck de Burgos, Bramwell Tovey, Leonard Slatkin, Zubin Mehta, Pierre Boulez, Michael Tilson Thomas, Laura Jackson, and John Adams. Leighton has premiered more than 50 new compositions as a conductor since 2009, and most recently collaborated with composer John Wineglass for the premiere of his newest work for chorus and orchestra, Voices of the West, which premiered in October 2018, in addition to the world premiere of composer Jasper Randall's Requiem in March 2019. In 2016, Leighton co-produced Los Angeles Master Chorale's national anthems (David Lang) album, and she conducted the west coast premiere of Lang's opera, the loser, at Los Angeles Opera in February 2019 and recorded the work in New York this past March. She will also collaborate with Barbara Hannigan for Stravinsky's opera Rake's Progress, in Leighton's first production with the Ojai Festival in June 2019. Lang's crowd out is Leighton's conducting debut with Los Angeles Philharmonic.
Leighton was named the first associate conductor in the history of Los Angeles Master Chorale in July 2011 following a year as assistant conductor. She was appointed artistic director of Los Robles Master Chorale in 2008 and served as interim director of choral activities at La Sierra University during the 2013-14 academic year; at UCLA as director of choruses from 2014-16; and was a guest lecturer in choral music at California State University San Bernardino for the 2016-17 academic year. In addition, she regularly conducted the Los Angeles Master Chorale Chamber Singers for 6 years, and premiered works annually with them at Walt Disney Concert Hall.