---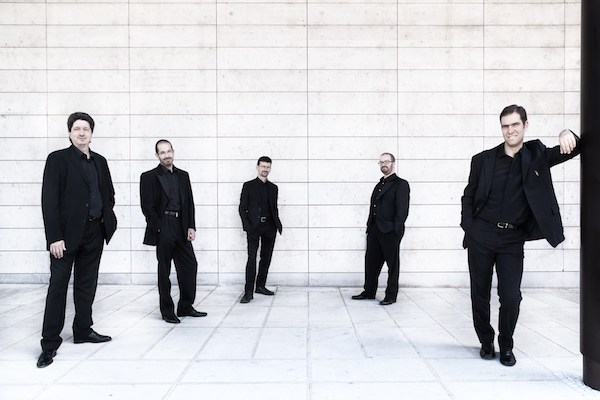 Armoniosa
was founded in 2012 following the artistic and cultural activities experienced within the Diocesan Institute for Liturgy and Music of the Diocese of Asti, thanks to the ideas of the artistic team, Francesco and Stefano Cerrato, Marco Demaria and Daniele Ferretti. The ensemble aims to be at the peak of excellence in the international panorama, and adopts a rigorous method of study and work concerning style and interpretation. The ensemble chose to use original instruments in order to obtain the best sound results and strive for a genuine interpretation, all based on the friendship between the members and sharing their wealth of ideas and professional experience.
Armoniosa immediately worked and grew up in Italy, taking part in festivals and events such as the Festival of "Settimane Barocche" in Brescia (2012), Stagione di Sala Greppi in Bergamo (2012), Stagione of the Unione Musicale in Turin (2014) and performing in particularly evocative places, such as the Theatre "All'antica" in Sabbioneta and the Auditorium "A. Corelli" in Fusignano. A special partnership has been established with the "Grandezze & Meraviglie" Festival of Modena, a particularly prestigious event in which Armoniosa is now a regular guest, presenting annually a complete performance of operas such as "L'Estro Armonico" op.3 (2012) and "La Stravaganza" op. 4 by Antonio Vivaldi (2013). From the collaboration with this festival independent "live" recordings were produced, including a selection of concerts at the Church of San Carlo in Modena.
Armoniosa has collaborated with internationally renowned soloists such as Enrico Bronzi, Marco Brolli, Gemma Bertagnolli, Lorenzo Girodo, Roman Perucki, Marco Berrini and Susanna Crespo-Held. On a regular and continuous basis, Armoniosa has involved the great harpsichord player and basso continuo praxis expert, Maestro Michele Barchi, who is now a permanent part of the artistic team of the group.
Armoniosa was invited to collaborate with the great Maestro Reinhard Goebel in an advanced course in the Department of Ancient Music of the Universität Mozarteum Salzburg (Austria), starting from the Academic Year 2013/2014.
Armoniosa is also active in education and its members are regularly teaching in Masterclasses in Italy and abroad. Since the Academic Year 2014/2015 Armoniosa has taken care of the Early Music Department of the School for Advanced Musical Studies in Saluzzo, a foundation with which the ensemble had an active educational cooperation and a dynamic concerts project.
Armoniosa was invited to join the prestigious catalogue of the German record label MDG - Musikproduktion Dabringhaus und Grimm, with a five-year recording project (2014/2018) containing Italian repertoire of the XVIII century, and with the modern world premiere of unpublished music found in the wealthy Chapter Archive of the Cathedral of Asti. These productions will be distributed worldwide.