---
Martin Löhr & Marie-Pierre Langlamet
---
Biography Martin Löhr & Marie-Pierre Langlamet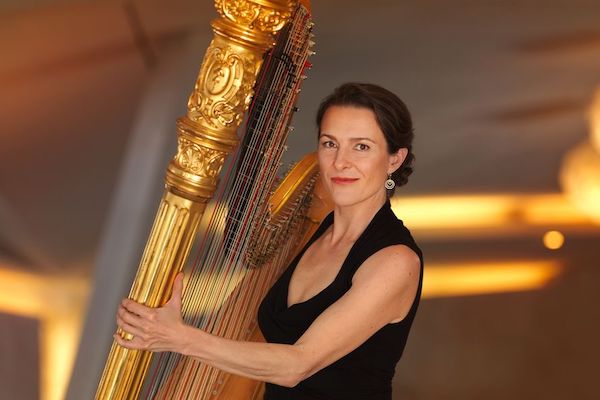 Martin Löhr
»For me the most important experience in this orchestra has been the emotional heights to which one can be raised by the energy of 80 outstanding musicians in the act of expressing something collectively.«
Not only was his mother a cellist, but he always loved lower sounds; so it was only natural for Martin Löhr to make the cello his instrument. He studied with Wolfgang Mehlhorn at the Hamburg Musikhochschule, with Zara Nelsova at the Juilliard School in New York, and with Wolfgang Boettcher at the Berlin Hochschule der Künste. Besides being a principal cellist of the Berliner Philharmoniker, he also appears as a soloist and in chamber music in numerous European countries as well as in the USA, Japan, Australia and New Zealand. As a member of the Jean Paul Trio he won the German Music Council prize and first prizes at the international chamber music competitions in Osaka and Melbourne. Since 2003 he has been a professor at Berlin's Universität der Künste. His interests include literature – especially Russian – magic and theoretical physics.
Marie-Pierre Langlamet
She first become acquainted and enchanted with the harp from the children's album Piccolo Saxo. Because Marie-Pierre Langlamet definitely wanted to learn a polyphonic instrument, and the piano class was full, she decided to take up the harp. She received her first musical training at the Nice Conservatoire with Elisabeth Fontan-Binoche, later participating in master classes given by Jacqueline Borot and Lily Laskine.
At the age of only 15, she attracted international attention when she won top prize at the Maria Korchinska International Harp Competition and first prize at the International Harp Competition of the Cité des Arts of Paris one year later. She was only 17 when she was engaged as principal harp in the Nice Opera Orchestra, but a year later she gave up this position to continue her studies in Philadelphia at the Curtis Institute. From 1988 until she joined the Berliner Philharmoniker five years later, she was deputy principal harpist of the Metropolitan Opera Orchestra in New York.
Marie-Pierre Langlamet performs worldwide as a soloist with renowned chamber music ensembles and orchestras such as the Berliner Philharmoniker, the Israel Philharmonic Orchestra and the Orchestre de la Suisse Romande, and she also gives numerous solo recitals. In June 2009, Marie-Pierre Langlamet was made a Chevalier dans l'Ordre des Arts et des Lettres by the French Ministry of Culture for her contribution to French music. Since 1995 she has taught in the Orchestra Academy. What she enjoys most in her free time is riding, skiing and ice-skating with her children.