---
Album info
Album including Album cover Booklet (PDF)
Hector Berlioz (1803 - 1869):

1

Grande symphonie funèbre et triomphale, Op. 15, H 80: II. Oraison funèbre (Arr. for Trombone & Organ)

06:21

Alexandre Guilmant (1837 - 1911):

2

Morceau Symphonique, Op. 88b (Arr. for Trombone & Organ)

06:52

Georg Friedrich Haendel (1685 - 1759):

3

Serse, HWV 40: Ombra mai fu (Arr. J. Box & J.W. Kunz for Trombone & Organ)

03:15

Harald Genzmer (1909 - 2007): Sonata for Trombone & Organ:

4

Sonata for Trombone & Organ: I. Moderato

04:20

5

Sonata for Trombone & Organ: II. Adagio

04:39

6

Sonata for Trombone & Organ: III. Vivo

03:16

Bernhard Eduard Mueller (1825 - 1895):

7

Gebet, Op. 65b "Adagio Religioso"

04:51

Malcolm Forsyth (1936 - 2011): Soliloquy, Epitaph, & Allegro:

8

Soliloquy, Epitaph, & Allegro: No. 1, Soliloquy

04:38

9

Soliloquy, Epitaph, & Allegro: No. 2, Epitaph

03:10

10

Soliloquy, Epitaph, & Allegro: No. 3, Allegro

05:12

Richard Strauss (1864 - 1949):

11

8 Gedichte aus Letzte Blätter, Op. 10, TrV 141: No. 8, Allerseelen (Arr. J. Box & J.W. Kunz for Trombone & Organ)

03:20

Arthur Pryor (1870 - 1942):

12

Air Varie (Arr. for Trombone & Organ)

08:03

traditional:

13

Danny Boy (Arr. J. Box & J.W. Kunz for Trombone & Organ)

03:53

Total Runtime

01:01:50
Info for The Pipes are Calling

James Box, principal trombone of the Orchestre symphonique de Montréal, presents his first solo album, which includes music that ranges over a 300 year span. He is joined by Jean-Willy Kunz on the Pierre-Béique organ of the Maison symphonique de Montréal.
James Box, trombone
Jean-Willy Kunz, organ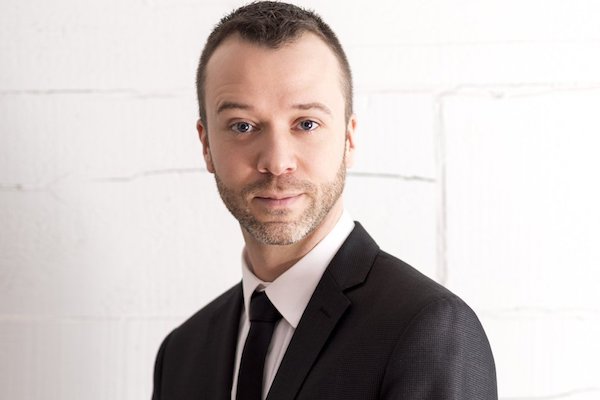 James Box
has held the position of Principal Trombone with the Orchestre symphonique de Montréal since 2001. He has also held that position with the Colorado Symphony Orchestra, the Mississippi Symphony Orchestra, the Canton (Ohio) Symphony Orchestra, the Wheeling (West Virginia) Symphony Orchestra, and the Orquesta Sinfónica de Nuevo León (Mexico). Mr. Box has been an Assistant Professor of Trombone at McGill University since 2003. He is a regular faculty member of the National Orchestral Institute (USA). He has also served on the trombone faculty of the University of Akron, the Cleveland Trombone Seminar, the Orford Arts Centre, and the Sewanee Summer Music Center. He has also served as Guest Lecturer at the North Carolina School of the Arts.
A native of Ripley, Tennessee, James Box first studied trombone with his father and maternal grandfather. He holds a B.M. magna cum laude from Southern Methodist University and an M.M. from the Cleveland Institute of Music. His major teachers include Marta Hofacre, John Kitzman, James DeSano, and Steve Witser. James Box has made solo appearances with the Orchestre symphonique de Montréal, the Colorado Symphony Orchestra, the U.S. Army Band (Pershing's Own), the McGill Wind Symphony, the Vermont Youth Orchestra, the Sewanee Summer Music Festival Orchestra, and the Eastern Music Festival Orchestra. In 2003, he premiered a commissioned solo work with the Southern Methodist University Wind Ensemble. Mr. Box has also performed chamber music at the Edinburgh Festival and the Ottawa International Chamber Music Festival. In 2001, he presented a solo recital that was broadcast nationally by CBC/Radio-Canada. James Box exclusively plays S. W. Matras Custom Trombones, and he is currently contributing to the design of a new series of professional model trombones.
Jean-Willy Kunz
is the first organist in residence of the Orchestre symphonique de Montréal. In addition to playing both with the Orchestra and in recital, he sees to the development and showcasing of the OSM's Grand Orgue Pierre-Béique at Maison symphonique de Montréal.
His most recent performances include concerts with l'Orchestre symphonique de Montréal, l'Orchestre symphonique de Québec, the Toronto Symphony Orchestra, les Violons du Roy, saxophonist Branford Marsalis, as well as with the singers Pierre Lapointe, and Rufus and Martha Wainwright.His discography includes many recordings which reflect the broad range of his musical influences: solo organ; "Impressions" for organ, clarinet, saxophone, trombone, double bass and percussions; "Symphonie et créations pour orgue et orchestre" with the OSM (Juno Award 2016); "Punkt" with Pierre Lapointe; "André Gagnon Baroque" for harpsichord and symphony orchestra.
Jean-Willy Kunz is organ professor at the Conservatoire de musique de Montréal and artistic director of the Canadian International Organ Competition.

Booklet for The Pipes are Calling