---
Album info
Album including Album cover
1

Level with Me Idrens

04:25

2

Another Day

04:05

3

Brand New Me

03:44

4

Voyages Across the Sea

03:50

5

Kemetic

04:05

6

Nubian Glory

04:04

7

Blessed Itiopia

04:03

8

Better Days

03:58

9

In Tune 2 Di Rockaz

04:51

10

Crisis

03:29

11

Same King

03:23

12

Voices of the People

03:52

Total Runtime

47:49
Info for Remz of the Dragon Slayer

Out of a stable of contemporaries, Mark has risen to establish himself as a pillar in the roots and culture arena. Commonly known as the "Dragon Slayer" his influences include American R&B icons of the 60's and 70's. His vocal styling and spot on intonation is reminiscent of artists such as Curtis Mayfield, Sam Cooke, Otis Redding and Marvin Gaye. Drawing from the greats of Jamaican roots Artists such as Burning Spear, Bob Andy and Dennis Brown, he is committed to the tradition of marrying his militant message with melody in a captivating style.
Mark Wonder & Oneness Band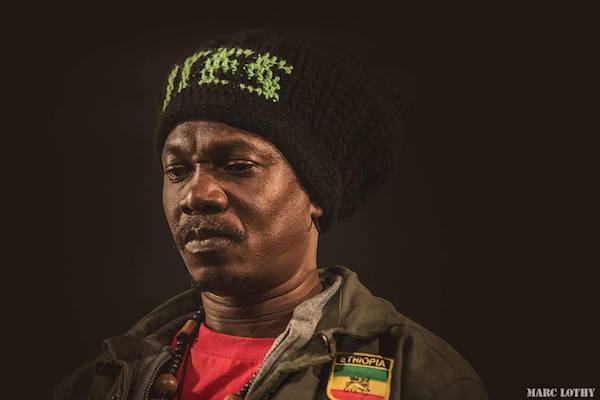 Mark Wonder
A committed Rastafarian, Mark Wonder, born Mark Thompson in the parish of St. Andrew, Jamaica stands out with his poignant message and powerful delivery. From the first note, his unique vocal timbre is at once identifiable and compelling to any ear.
Out of a stable of contemporaries, Mark has risen to establish himself as a pillar in the roots and culture arena. Commonly known as the "Dragon Slayer" his influences include American R&B icons of the 60's and 70's. His vocal styling and spot on intonation is reminiscent of artists such as Curtis Mayfield, Sam Cooke, Otis Redding and Marvin Gaye. Drawing from the greats of Jamaican roots Artists such as Burning Spear, Bob Andy and Dennis Brown, he is committed to the tradition of marrying his militant message with melody in a captivating style.
As a youth, he constantly raised his voice in song and began performing with smaller sound sets in his neighboring community. He was identified early and spent a short spell with Black Stars before moving on to Black Scorpio who released his first single called "Caution". Thus began his prolific recording career in which he has consistently delivered powerful and compelling bodies of work.
Over time, Mark has recorded a plethora of roots and praise songs, many of which have been recognized and lauded by both the Jamaican and international press. His vocal timbre is distinct and identifiable as it soars through the air with the power of a trumpet. Without question, his stage performances are electrifying as he delivers his conscious message of love and liberation. He has toured in Europe (France, Belgium, Holland, Switzerland, German, Sweden and more) and made appearances at a limited number of US reggae festivals including the Sierra Nevada World Music Festival and the North West World Reggae Fest.
His discography includes 9 full-length recordings along with many singles along the way. He has recorded with labels such as AL.TA.FA.AN Records, Addis Records, Oneness Records, Bobby Digital and Irie Ites Records. His music is distributed both traditionally and digitally on iTunes and Amazon. He continues to stay contemporary by recording singles on the latest rhythms emerging from Jamaica.
Well respected by his peers, he has collaborated with many artist including Sizzla, Gentleman, Luciano, Capelton, Mikey Melody and Natural Black to name a few. His single "Don't Worry" with Sizzla and Gentelman has been viewed over 3 million times on Youtube alone.
2016 began with the video debut of his single "Inalysis" on Reggaeville.com. The year ahead will focus on "Scrolls of the Levite" (NowTime Sound) and Mark will be on the road - touring in support of his latest release.

This album contains no booklet.