---
Album info
Album including Album cover
I`m sorry!
Dear HIGHRESAUDIO Visitor,
due to territorial constraints and also different releases dates in each country you currently can`t purchase this album. We are updating our release dates twice a week. So, please feel free to check from time-to-time, if the album is available for your country.
We suggest, that you bookmark the album and use our Short List function.
Thank you for your understanding and patience.
Yours sincerely, HIGHRESAUDIO
Edvard Grieg (1843 - 1907): Haugtussa, Op. 67:

1

Grieg: Haugtussa, Op. 67: 1. Det Syng

03:29

2

Grieg: Haugtussa, Op. 67: 2. Veslemøy

02:35

3

Grieg: Haugtussa, Op. 67: 3. Blåbærli

02:42

4

Grieg: Haugtussa, Op. 67: 4. Møte

04:37

5

Grieg: Haugtussa, Op. 67: 5. Elsk

02:19

6

Grieg: Haugtussa, Op. 67: 6. Killingdans

01:34

7

Grieg: Haugtussa, Op. 67: 7. Vond Dag

02:44

8

Grieg: Haugtussa, Op. 67: 8. Ved Gjætle-Bekken

06:27

6 Songs, Op. 25:

9

Grieg: 6 Songs, Op. 25: 2. En Svane

02:42

10

Grieg: 6 Songs, Op. 25: 4. Med en Vandlilje

01:54

6 Elegiac Songs, Op. 59:

11

Grieg: 6 Elegiac Songs, Op. 59: 3. Til én I

02:03

12

Grieg: 6 Elegiac Songs, Op. 59: 4. Til én II

01:54

Melodies of the Heart, Op. 5:

13

Grieg: Melodies of the Heart, Op. 5: 3. Jeg elsker Dig!

01:18

5 Songs, Op. 60:

14

Grieg: 5 Songs, Op. 60: 5. Og jeg vil ha mig en Hjertenskjær

01:31

12 Songs, Op. 33:

15

Grieg: 12 Songs, Op. 33: 9. Ved Rondane

02:41

5 Songs, Op. 69:

16

Grieg: 5 Songs, Op. 69: 1. Der gynger en Båd på Bølge

02:36

17

Grieg: 5 Songs, Op. 69: 2. Til min Dreng

03:17

18

Grieg: 5 Songs, Op. 69: 3. Ved Moders Grav

03:29

19

Grieg: 5 Songs, Op. 69: 4. Snegl, Snegl!

03:07

20

Grieg: 5 Songs, Op. 69: 5. Drømme

03:53

9 Songs, Op. 18:

21

Grieg: 9 Songs, Op. 18: 5. Poesien

03:21

6 Songs, Op. 48:

22

Grieg: 6 Songs, Op. 48: 1. Gruß

01:07

23

Grieg: 6 Songs, Op. 48: 2. Dereinst Gedanke mein

02:56

24

Grieg: 6 Songs, Op. 48: 3. Lauf der Welt

01:28

25

Grieg: 6 Songs, Op. 48: 4. Die Verschwiegende Nachtigall

03:32

26

Grieg: 6 Songs, Op. 48: 5. Zur Rosenzeit

02:45

27

Grieg: 6 Songs, Op. 48: 6. Ein Traum

02:00

12 Songs, Op. 33:

28

Grieg: 12 Songs, Op. 33: 2. Våren

04:59

Total Runtime

01:19:00
Info for Edvard Grieg

Two of Norway's most celebrated musicians come together to perform the music of the country's most celebrated composer. Lise and pianist Leif Ove will be touring the repertoire around Norway, Germany, Spain, Austria and the UK. Recorded in the Arctic Circle in Bodø – Lise describes 'magical' time recording this music with a special team in rural Norway.
"I am very aware of the conventions of how it "should" be done and by whom. This project was about listening to the music on our own terms, trying to find our Grieg sound." (Lise Davidsen)
Lise Davidsen, soprano
Leif Ove Andsnes, piano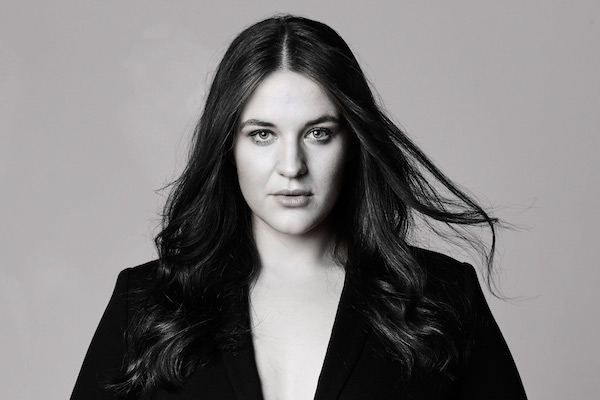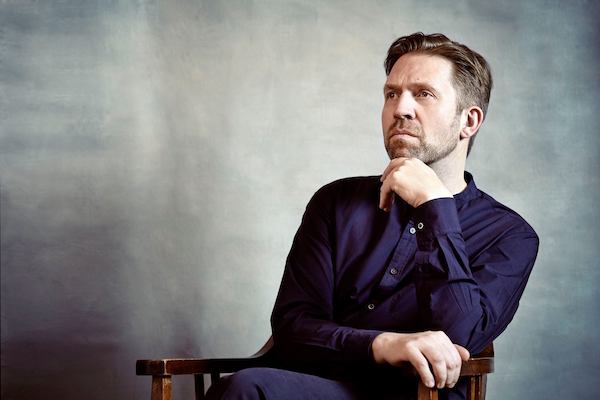 Lise Davidsen
Rarely has a young singer made such an enormous impact on the classical music industry as Lise Davidsen. A superb talent, the Norwegian soprano shot to prominence in summer 2015 when she was crowned winner of both the Operalia and the Queen Sonja competitions. Soon after she made triumphant debuts with Glyndebourne Festival, Opernhaus Zürich, Wiener Staatsoper, Aix-en-Provence Festival, BBC Proms and Wigmore Hall. In May 2018 Lise Davidsen signed an exclusive recording contract with Decca Classics, becoming the first Scandinavian dramatic soprano to sign to the label since Birgit Nilsson and the first Norwegian singer to join Decca since Kirsten Flagstad. Her self titled debut album was released on 31 May 2019. The 18/19 season sees Lise Davidsen making her hugely anticipated Bayreuth debut as Elisabeth in a new production of "Tannhäuser" conducted by Valery Gergiev. The role is also a vehicle for her returns to Opernhaus Zürich and Bavarian State Opera Munich. Other highlights include her debut as Liza in Tchaikovsky's "Queen of Spades" at Stuttgart State Opera and a company debut with Royal Opera House Covent Garden London in their "Ring" cycle. On the concert platform she makes a highly anticipated return to the BBC Proms with Verdi's "Messa da Requiem" together with the London Philharmonic Orchestra and Andrés Orozco-Estrada as well appearing at the Edinburgh International Festival with the Oslo Philharmonic Orchestra, Vasily Petrenko and a programme of Strauss songs. Further performances throughout the season include "Vier letzte Lieder" with the Danish National Symphony Orchestra, the Stavanger Orchestra and the Bergen Philharmonic Orchestra; an open air concert with Oslo Philharmonic; her debut as Sieglinde in "Die Walküre" with the Toronto Symphony Orchestra and Sir Andrew Davis and with the Antwerp Symphony Orchestra and Edo de Waart; Wagner's "Wesendonck Lieder" and Mahler's "Rückert-Lieder" with the Norwegian Chamber Orchestra; and solo recitals with James Baillieuat Opernhaus Zürich and Schubertiada Vilabertran. Recent operatic successes include the title role of "Ariadne auf Naxos" at Aix-en-Provence Festival, Wiener Staatsoper and Glyndebourne Festival; Agathe in a new production of "Der Freischütz" at Opernhaus Zürich; Cherubini's Medea at Wexford Festival; Santuzza in "Cavalleria rusticana" and Sancta Susanna in Oslo; and Isabella in "Das Liebesverbot" at Teatro Colon. Other engagements include her house debuts with Bavarian State Opera as Ortlinde "Die Walküre" and at Frankfurt Opera for its "Ring" cycle both in 2016. On the concert platform she was an Artist in Residence with Bergen Philharmonic Orchestra in 17/18 season where her appearances included an open-air concert, Verdi's Requiem and "Wesendonck Lieder" as well as recital performances. Other recent concert engagements include her BBC Proms debut with John Storgards and the BBC Philharmonic Orchestra, Beethoven Symphony No. 9 with the Aalborg Symphony Orchestra and the Royal Stockholm Philharmonic Orchestra, Strauss Songs op. 27 songs with the Oslo Philharmonic; Verdi's Requiem with the Philharmonia Orchestra London; Danish National Symphony Orchestra; and Deutsch-Skandinavisches Jugendorchester; Wagner's "Wesendonck Lieder" with the Randers Chamber Orchestra; Strauss's "Vier letzte Lieder" with Oslo Philharmonic; George Enescu Philharmonic Orchestra, Bucharest; and Copenhagen Philharmonic; and Freia in "Das Rheingold" with Odense Symphony Orchestra. A dedicated recitalist she made a hugely acclaimed London recital debut with James Baillieu in the Rosenblatt Recital Series at the Wigmore Hall London and with Helmut Deutsch at Bergen International Festival. Lise Davidsen's talent has attracted serious attention since the outset of her musical training. A 2014 graduate of the Opera Academy in Copenhagen, she has studied under Susanna Eken, previously gaining a degree from Grieg Academy of Music in Bergen. In 2015 she was crowned winner of both the Operalia and the Queen Sonja competitions. Her breakthrough performances won her the First Prize, the Birgit Nilsson Award and the Audience Prize at the Operalia competition in London as well as the prize for the best performance of Norwegian music and the Ingrid Bjoner Scholarship at the Queen Sonia International Music Competition. In 2018 she was the recipient of the Queen Ingrid Honory Grant. In 2018, Lise Davidsen was presented with the prestigious Young Artist of the Year Award at the Gramophone Classical Music Awards.
Leif Ove Andsnes
The New York Times calls Leif Ove Andsnes "a pianist of magisterial elegance, power, and insight," and the Wall Street Journal names him "one of the most gifted musicians of his generation." With his commanding technique and searching interpretations, the celebrated Norwegian pianist has won acclaim worldwide, playing concertos and recitals in the world's leading concert halls and with its foremost orchestras, while building an esteemed and extensive discography. An avid chamber musician, he is the founding director of the Rosendal Chamber Music Festival, was co-artistic director of the Risør Festival of Chamber Music for nearly two decades, and served as music director of California's Ojai Music Festival in 2012. He was inducted into the Gramophone Hall of Fame in July 2013, and received honorary doctorates from New York's Juilliard School and Norway's University of Bergen in 2016 and 2017, respectively.
Andsnes is currently partnering with the Mahler Chamber Orchestra (MCO) on "Mozart Momentum 1785/86." A major multi-season project exploring one of the most creative and seminal periods of the composer's career, this sees the pianist lead the ensemble from the keyboard in accounts of Mozart's Piano Concertos Nos. 20–24 at key European venues, as well as recording them for Sony Classical. When it was released in May 2021, the project's first album, MM/1785, was named "Record of the Week" by BBC Radio 3 and "Recording of the Month" by Gramophone magazine, which pronounced it "a remarkable achievement by all concerned." "Mozart Momentum 1785/86" marks Andsnes's second artistic partnership with the MCO, following the success of "The Beethoven Journey." An epic four-season focus on the composer's music for piano and orchestra, this took the pianist to 108 cities in 27 countries for more than 230 live performances, and is perhaps his most ambitious achievement to date. He led the MCO from the keyboard in complete Beethoven concerto cycles at high-profile residencies in Bonn, Hamburg, Lucerne, Vienna, Paris, New York, Shanghai, Tokyo, Bodø and London, besides collaborating with such leading international ensembles as the Los Angeles Philharmonic, San Francisco Symphony, London Philharmonic and Munich Philharmonic. The project was chronicled in the documentary Concerto – A Beethoven Journey (2016), and Andsnes's partnership with the MCO was captured on the hit Sony Classical three-volume series The Beethoven Journey. The first volume was named iTunes' Best Instrumental Album of 2012 and awarded Belgium's Prix Caecilia, the second recognized with BBC Music's coveted "2015 Recording of the Year Award," and the complete series chosen as one of the "Best of 2014" by the New York Times.
Andsnes now records exclusively for Sony Classical. His previous discography comprises more than 30 discs for EMI Classics – solo, chamber, and concerto releases, many of them bestsellers – spanning repertoire from the time of Bach to the present day. He has been nominated for eleven Grammys and awarded many international prizes, including six Gramophone Awards. His recordings of the music of his compatriot Edvard Grieg have been especially celebrated: the New York Times named Andsnes's 2004 recording of Grieg's Piano Concerto with Mariss Jansons and the Berlin Philharmonic a "Best CD of the Year," the Penguin Guide awarded it a coveted "Rosette," and both that album and his disc of Grieg's Lyric Pieces won Gramophone Awards. His recording of Mozart's Piano Concertos Nos. 9 and 18 was another New York Times "Best of the Year" and Penguin Guide "Rosette" honoree. He won yet another Gramophone Award for Rachmaninov's Piano Concertos Nos. 1 and 2 with Antonio Pappano and the Berlin Philharmonic. A series of recordings of Schubert's late sonatas, paired with lieder sung by Ian Bostridge, inspired lavish praise, as did the pianist's world-premiere recordings of Marc-André Dalbavie's Piano Concerto and Bent Sørensen's The Shadows of Silence, both of which were written for him. As well as Chopin: Ballades & Nocturnes and the Billboard best-selling Sibelius, both recorded for Sony, his recent releases include Stravinsky: The Rite of Spring & other works for two pianos four hands, recorded with Marc-André Hamelin for Hyperion, and Schumann: Liederkreis & Kernerlieder, recorded with Matthias Goerne for Harmonia Mundi, both of which were nominated for Grammy Awards.
Andsnes has received Norway's distinguished honor, Commander of the Royal Norwegian Order of St. Olav, and in 2007, he received the prestigious Peer Gynt Prize, awarded by members of parliament to honor prominent Norwegians for their achievements in politics, sports, and culture. In 2004-05, he became the youngest musician (and first Scandinavian) to curate Carnegie Hall's "Perspectives" series, and in 2015-16 he was the subject of the London Symphony Orchestra's Artist Portrait Series. Having been 2010-11 Pianist-in-Residence of the Berlin Philharmonic, he went on to serve as 2017-18 Artist-in-Residence of the New York Philharmonic and 2019-20 Artist-in-Residence of Sweden's Gothenburg Symphony. He is the recipient of the Royal Philharmonic Society's Instrumentalist Award and the Gilmore Artist Award, and, saluting his many achievements, Vanity Fair named Andsnes one of the "Best of the Best" in 2005.
Leif Ove Andsnes was born in Karmøy, Norway in 1970, and studied at the Bergen Music Conservatory under the renowned Czech professor Jirí Hlinka. He has also received invaluable advice from the Belgian piano teacher Jacques de Tiège, who, like Hlinka, greatly influenced his style and philosophy of playing. Today Andsnes lives with his partner and their three children in Bergen. He is an Artistic Adviser at the city's Prof. Jirí Hlinka Piano Academy, where he gives a masterclass to participating students each year.

This album contains no booklet.