---
Album info
Album including Album cover
1

Det kunne skjedd

03:56

2

Glem ikkje

04:44

3

Det e min sønn

04:13

4

Kanskje

04:07

5

Rim sin stemme

03:48

6

Det må være orden

03:59

7

Det einaste vi ville

04:27

8

Tog vi ikkje tok

04:15

9

Det som ennu ikkje har et navn

03:38

10

En sang fra andre sia

04:02

11

Spor

05:38

Total Runtime

46:47
Info for Det vi har

Klangkunst von Kari Bremnes: Mystisch, dunkel, still, nordisch-kühl, weit wie die norwegische Landschaft und dabei gleichzeitig herzerwärmend: die Musik von Kari Bremnes.
Alle Tugenden der norwegischen Sängerin, dicht gebündelt auf einem Album - atemberaubend!
Wer in Stille und Abgeschiedenheit einem Album von Kari Bremnes lauscht, wird in einen herrlichen, fast traumhaften Zustand versetzt. Seit 30 Jahren modelliert die Norwegerin an ihrem einzigartigen Sounduniversum, dem sie mit ihrer Stimme zwischen den Polen "schneidend kühl" und "warmherzig zärtlich" Leben, Lust und Leidenschaft verleiht. Und zuweilen ein leises Lächeln. Auch auf ihrem jüngsten Werk "Det vi har" lassen sich die klare Luft, die weiten Panoramen und die manchmal unwirkliche Stille und unheimliche Einsamkeit ihrer nordischen Heimat entdecken - übersetzt in flirrende wie gläserne Klänge, kraftvolle Verse und dann und wann kleine, sympathische Verschrobenheiten. Etwa wenn sie mit "Det må være orden" zum fast fröhlichen Stakkato der Rhythmen einen Sprechgesang intoniert, der eher an Leonard Cohen als an Hip-Hop erinnert. Ihre Geschichten trägt sie nach Abstechern ins Englische heute wieder ausschließlich in ihrer Landessprache vor. Nach eigenem Bekunden entspringen diese aus genauen Beobachtungen und einer unbedingten Liebe zum Detail. Selten kreisen die Lyrics ums große Ganze, sondern halten sich im Intimen, weitaus Geheimnisvolleren auf. Auch deshalb umgeben ihre exquisiten Musiker sie weder mit verschwenderischer Opulenz, noch mit Klängen aus dem Reich der Niedlichkeiten. Dafür besitzt die Sängerin, und mehr noch ihre Stimme, viel zu viel Grandezza.
"... auch unter den elf aktuellen Titeln finden sich wieder einige Perlen ..." (Stereo)
"... die wahre Schönheit dieser CD liegt in Karis Stimme: ein glasklarer und doch warmherziger Gesang, so dynamisch präsent zwischen den Lautsprechern, wie es sein muss." (Audio)
"Audiophile Arrangements, ausdrucksreiche Stimme – schöne Musik für nachdenkliche Tage." (Good Times)
"Zeitlos schöner norwegischer Pop, wie ihn nur Kari Bremnes macht." (LP)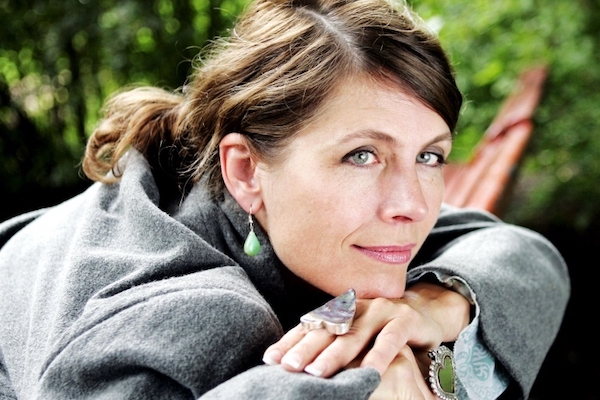 Kari Bremnes
is a Norwegian singer and songwriter. Her music is varying from traditional Norwegian to typical singer songwriter songs, she also plays a lot of jazz music and simplistic pop. She comes from a well known Norwegian musician family especially her brothers Lars and Ola Bremnes.
The three siblings have made a couple of records together, the album Soløye is the most famous of these.
Kari Bremnes performs folk, jazz music and can be booked for (private) corporate events, personal appearances, or other music performances. The estimated booking fee range to book Kari Bremnes for your event, Please Contact. Kari Bremnes has more than 30.0K listeners worldwide and really knows how to entertain your audience. Similar artists are Christel Alsos, Ida Jenshus, Solveig Slettahjell, Raga Rockers, Marit Larsen, Ingrid Olava, Morten Abel, Silje Nergaard, Sophie Zelmani, DumDum Boys, Siri Nilsen, Odd Nordstoga.

This album contains no booklet.