---
Kazunori Seo, Shohei Uwamori & Makoto Ueno
---
Biography Kazunori Seo, Shohei Uwamori & Makoto Ueno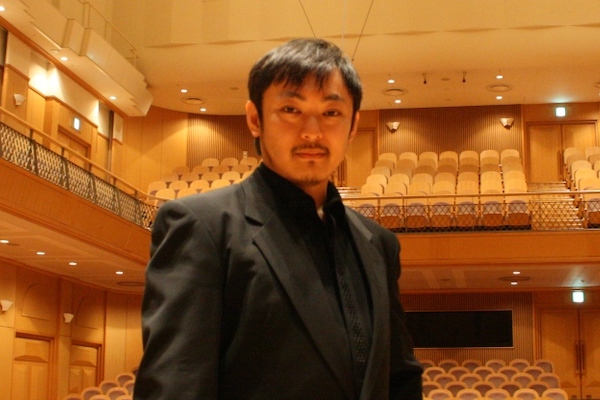 Kazunori SEO
has a seamless, warm delivery that is perfect for the repertoire. Yet when called on to supply the requisite bravura, he confidently steps up to the plate and delivers. The performances also radiate a fine sense of energy and unforced stylish grace. (American Record Guide / USA)
The sonority, magnificently timbre without falling ever in the excess, serves the expression marvellously.... Kazunori SEO perpetuates with elegance, distinction and class, the best tradition of the French school of the flute of which he is descended. (La Traversière Magazine / FRANCE)
Prize-winner of the prestigious international competitions, notably "Carl Nielsen" and "Jean-Pierre Rampal in 1998, and more "Geneva" in 2001, Kazunori SEO has won attention as one of the world's outstanding flutists through numerous appearances as soloist, recitalist and chamber musician.
He has performed with especially Patrick Gallois, Jean-Michel Damase, Emile Naoumoff, Maurice Bourgue, Jörg Demus, the Tokyo Metropolitan Orchestra, the Odense Symphony Orchestra, the Ensemble Orchestral de Paris, the Tokyo City Philharmonic Orchestra, the Nicolaus Esterházy Sinfonia, the Sinfonia Finlandia Jyväskylä, the Kyushu Symphony Orchestra and the Sapporo Symphony Orchestra, among others in Europe, in Asia, and in North and South America.... In 2005, he won the Pro Musicis International Award in Paris and he gives recitals regularly in Paris (Salle Cortot), New-York (Carnegie, Weill Recital Hall), Boston, Tokyo as the artist of Pro Musicis Association.
A passionate and dedicated as chamber musician, arranger & recording producer. He produce regularly many concerts and recordings for Naxos and his own labels "Les Ménestrels" & "Virtus Classics", with Svetlin Roussev, Nicolas Dautricourt, Nicolas Baldeyrou, Laurent Wagschal, Jong-hwa Park, Makoto Ueno etc.... In 2011, he was commissioned by the Shirakawa-Hall in Nagoya (Japan), arranged two symbolic symphonies to chamber music. Beethoven's Eroica Symphony for 6 players and Mahler's 9th Symphony for 12 players. These arrangements got a lot of attention in the Japan music scene.
The flutist Kazunori SEO was born in Kitakyushu (Japan) in 1974. He began his musical studies since the age of 6 years with his parents who are musicians, but it is especially in Paris that he accomplished the essential of his musical studies. He studied flute in Paris with Raymond Guiot, Kurt Redel, Patrick Gallois, Benoît Fromanger and Alain Marion at the Conservatoire National Supérieur de Musique de Paris (CNSMDP) where he was awarded the "Premier Prix" in flute in 1998. He also studied chamber music with Pascal Le Corre, Emmanuel Nunes, Christian Ivaldi, Ami Flammer, and he was awarded at the CNSMDP the "Premier Prix" in chamber music in 1999. He concluded his musical studies with Maurice Bourgue at the CNSMDP.