---
Biography Sebastian Peszko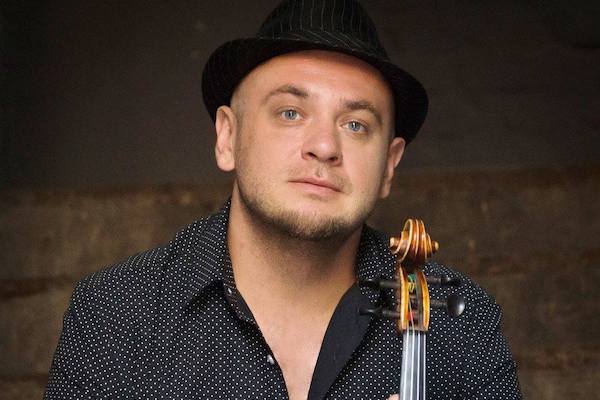 Sebastian Peszko
is a multi-genre Violist, Violinist, Composer and Studio-Musician, based in Berlin, Germany, who started learning music from a young age.
His performances and recordings include many different musical genres, such as Classical music, Jazz Manouche, Jazz, Blues, Pop, Rock and World music.
After graduating from the Royal College of Music in London and from the Manhattan School of Music in New York, where he obtained his Master's Diploma, he worked as a freelancer with different orchestras and chamber music ensembles.
During his musical career he has performed in some of the world's best known concert halls and festivals such as – Philharmonie Berlin, Carnegie Hall, Mercedes Benz Arena Berlin, Gewandhaus Leipzig, Deutsche Oper Berlin, Konzerthaus Berlin, Volksbühne Berlin, Philharmonie Munich, Kitara Hall Sapporo, Opera City Tokyo, Suntory Hall Tokyo, Osaka Symphony Hall, Shanghai Oriental Arts Centre, Haldern Pop Festival, Momo Festival, Rolling Stone Festival and Jazzopen festival in Stuttgart.
He has performed and recorded with many international artists, bands and jazz ensembles like – Moka Efti Orchestra, Nightmares on Wax, Kurt Rosenwinkel, Grandbrothers, Roland Kaiser, Staubkind, Gauthier Toux, Mateusz Smoczynski, Mozes Rosenberg, Leon Gurvitch, Daniel Weltlinger, Filippo Dall'Asta, Tomasz Dabrowski, Kenneth Dahl Knudsen, Dustin Drews, Kammerjazz Kollektiv, Daniel Stawinski, Susanne Paul, Heloise Lefebvre, Charles Frechette, Igor Osypov, Dima Bondarev, Stay Strong Orchestra, Getachew Kassa, Selam Woldemariam, Ingrid Halle, Riders Connection, Mediterranean Ensemble, Babylon Orchestra and worked as well as a musician for the TV series "Babylon Berlin". In 2018, he has released an instrumental album titled "Toccata in C-Clef" that includes 9 original compositions for viola and ensemble, combining together different music genres such as Classical music, Jazz Manouche, Jazz, Blues, Folk and World music.