---
Biography Big Bad Voodoo Daddy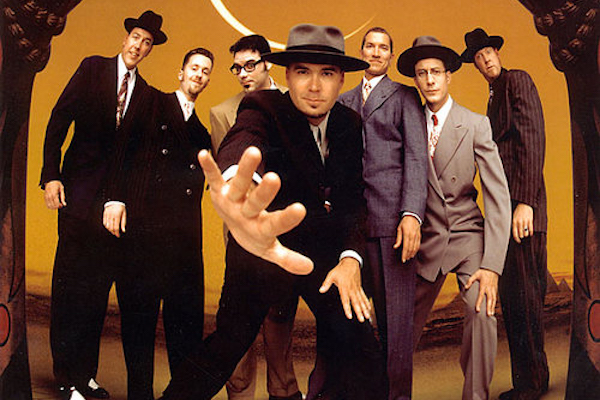 Big Bad Voodoo Daddy
Forming in the early nineties and at the forefront of swing revival during midst of the grunge era, Big Bad Voodoo Daddy blended a vibrant fusion of the classic American sounds of jazz, swing and dixieland, with the energy and spirit of contemporary culture. Taking inspiration from the creators of this uniquely American art form, the band's original horn-infused music and legendary high energy show introduces the genre to a new and younger generation while remaining cognizant and respectful of the music's rich legacy.
The band's all original core line-up includes Scotty Morris (lead vocals and guitar), Kurt Sodergren (drums), Dirk Shumaker (double bass and vocals), Andy Rowley (baritone saxophone and vocals), Glen "The Kid" Marhevka (trumpet), Karl Hunter (saxophones and clarinet) and Joshua Levy (piano and arranger). Joining them on the road are Anthony Bonsera Jr. (trumpet) and Alex Henderson (trombone.)
After 23 years, 10 records, over 2700 live shows, and countless appearances in film and television, Big Bad Voodoo Daddy is showing no signs of slowing down, and is looking forward to celebrating its 25th anniversary in 2018.