---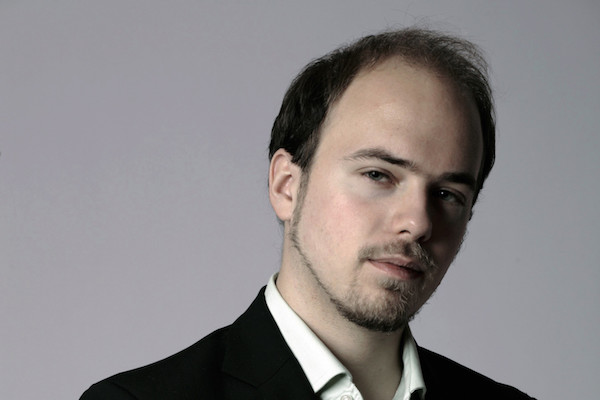 Terry Wey
born into a Swiss-American family of musicians in Berne, Switzerland in 1985, experienced a rich musical education as leading soprano soloist of the Vienna Boys' Choir and went on to study voice with Silvija Vojnic-Purchar, Kurt Equiluz, and Christine Schwarz at the Konservatorium Wien Privatuniversität, where he also studied as a concert pianist. After winning several competitions such as the scholarship of the Migros-Genossenschaftsbund in Zurich or the International Kärntner-Sparkasse Wörthersee Music-scholarship, he started working almost immediately with leading Early Music ensembles such as the Clemencic Consort, Les Musiciens du Louvre Grenoble or Les Arts Florissants, under conductors such as William Christie, Thomas Hengelbrock, Marc Minkowski, Konrad Junghänel or Michael Hofstetter. He was invited to some of the most important venues and festivals, e.g. Musikverein Wien, Barbican Centre London, Concertgebouw Amsterdam, Festspielhaus Baden-Baden, Lincoln Center New York, Schwetzinger Festspiele, Händelfestspiele Halle, Rheingau Musikfestival or Bregenzer Festspiele.
On opera stage, he performed in a variety of different roles such as Oberon (Britten: A Midsummer Night's Dream), Ruggiero (Vivaldi: Orlando Furioso) or Andronico (Legrenzi: Il Giustino) at opera houses such as Staatsoper Stuttgart, Theater an der Wien, Teatro Real Madrid or Théâtre des Champs-Elysées, working with stage directors like Nicolas Brieger, Balázs Kovalik or Pier Luigi Pizzi, but also with the free theater collective Nico and the Navigators. His debut at the Salzburg Whitsun Festival 2010 conducted by Riccardo Muti at Felsenreitschule Salzburg (N. Jommelli: Betulia Liberata) was highly acclaimed, as was his appearance as Arsamenes in Stefan Herheim's triumphantly successful production of Händel's Xerxes at Deutsche Oper am Rhein, Düsseldorf (2013) and his recent debut under Nikolaus Harnoncourt in Purcell's The Fairy Queen at the Styriarte Festival 2014.
Terry Wey's special interest in renaissance polyphony led him to found the vocal ensemble Cinquecento, which was soon signed to the british label hyperion. He also regularly works with leading vocal ensembles such as the Huelgas Ensemble, Weser-Renaissance or Gesualdo Consort Amsterdam. Apart from eight CDs with Cinquecento (hyperion), his discography includes complete recordings of Albinoni's Il Nascimento dell'Aurora (Oehms Classics), Handel's Israel in Egypt (Carus) and Faramondo (Virgin classics), as well as Bach's B-Minor-Mass conducted by Marc Minkowski (naïve) and Pergolesi's Stabat Mater with male soprano Valer Barna-Sabadus (Oehms).