---
Album Info
Album Veröffentlichung:
2017
HRA-Veröffentlichung:
15.09.2017
Label: PentaTone
Genre: Classical
Subgenre: Vocal
Interpret: Thomas Hampson & Maciej Pikulski
Komponist: Charles Gounod (1818–1893), Georges Bizet (1838–1875), Giacomo Meyerbeer (1791–1864), Emmanuel Chabrier (1841–1894), Ernest Chausson (1855–1899), Jules Massenet (1842–1912), Camille Saint-Saëns (1835–1921), Albéric Magnard (1865–1914)
Das Album enthält Albumcover Booklet (PDF)
Charles Gounod (1818-1893):

1

Sérénade

03:35

2

6 Melodies: No. 2, Ô ma belle rebelle

02:46

3

La chanson du pêcheur

05:43

Georges Bizet (1838-1875):

4

20 Mélodies, Op. 21: No. 9, Pastorale

02:49

5

20 Mélodies, Op. 21: No. 16, La coccinelle

04:43

6

20 Mélodies, Op. 21: No. 12, La chanson du fou

02:22

Giacomo Meyerbeer (1791-1864):

7

Siciliènne

04:30

Emmanuel Chabrier (1841-1894):

8

Villanelle des petits canards

02:09

Ernest Chausson (1855-1899):

9

2 Poèmes, Op. 34: No. 2, Le chevalier malheur

03:53

10

2 Mélodies, Op. 36: No. 1, Cantique à l'épouse

03:01

11

Poème de l'amour et de la mer, Op. 19: Le temps des lilas (Version for Voice & Piano)

03:41

Jules Massenet (1842-1912):

12

Les yeux clos

02:17

13

Heure vécue

01:49

Camille Saint-Saëns (1835-1921):

14

Le pas d'armes du Roi Jean (Arr. for Voice & Piano)

05:05

15

Danse macabre, Op. 40, R. 171 (Arr. for Voice & Piano)

02:28

16

Si vous n'avez rien à me dire

03:08

Albéric Magnard (1865-1914):

17

4 Poèmes en musique, Op. 15: No. 2, Les roses de l'amour ont fleuri sur tes joues

03:32

Total Runtime

57:31
Info zu Sérénade
The acclaimed American baritone Thomas Hampson lovingly showcases the riches of French salon music for Pentatone in this irresistible survey of mélodies françaises, from the finesse of Gounod and Bizet to the iridescent harmonies of Chausson and Massenet.
Conceived for the intimate environment of the Parisian salon, these composers honed their skills to produce songs which are sophisticated, superbly crafted and laced with drama, irony and surprise. Always a delight, these songs palpably caress the listener with their beautifully contrived melodies and exquisitely refined harmonies, particularly evident in the plaintive, haunting songs of Ernest Chausson and Jules Massenet. Gallic wit and verbal dexterity is provided in the famous Danse Macabre of Camille Saint-Saëns, Emmanuel Chabrier's Villanelle des petits canards, and the charming Sérénade and Ô ma belle rebelle by Charles Gounod. It's a fascinating survey brought vividly to life in these compelling performances in pristine high-resolution sound.
Thomas Hampson is one of the today's most respected and innovative musicians. With a repertoire of more than 80 operatic roles he has a discography comprising over 170 albums (including multiple nominations and winners of the Grammy Award, Edison Award and the Grand Prix du Disque). In this first release for Pentatone, he is joined by the Polish pianist Maciej Pikulski who combines a busy career as a soloist, chamber music player and accompanist.
Mr. Hampson's acclaimed portrayals of iconic roles in French operatic works have spanned the duration of his singular international career. A longtime champion of French repertoire, he has starred in the title roles of Chausson's Le roi Arthus at Opéra National de Paris; Massenet's Werther (baritone version) at The Metropolitan Opera and Théâtre National du Châtelet; Massenet's Thaïs (Athanaël) at Lyric Opera of Chicago and The Metropolitan Opera; Offenbach's Les Contes d'Hoffmann (Four Villains) at the Royal Opera House – Covent Garden; and Thomas' Hamlet at the Théâtre National du Châtelet. He has also performed in Massenet's Manon (Lescaut), Gounod's Faust (Valentin), Berlioz' Les Troyens (Chorèbe), and Poulenc's Les mamelles de Tirésias (Gendarme). Additionally, Hampson has been featured on critically lauded recordings of Faust, Les Contes d'Hoffmann, Thaïs, and Werther. Mr. Hampson carries the title of Commandeur dans l'Ordre des Arts et des Lettres of the Republic of France.
With "Serenade," his first album exclusively dedicated to French song, Mr. Hampson brings his passion for works by French opera composers to the Pentatone label. Curated with the French Literature scholar Sylvain Fort and in a first collaboration with the Polish pianist Maciej Pikulski, the track listing includes romantic and introspective as well as humorous selections by Bizet, Chabrier, Chausson, Gounod, Magnard, Massenet, and Saint-Saëns, featuring texts written by some of France's most revered writers including Victor Hugo, Paul Verlaine, Rosemonde Gérard, and others.
Thomas Hampson, baritone
Maciej Pikulski, piano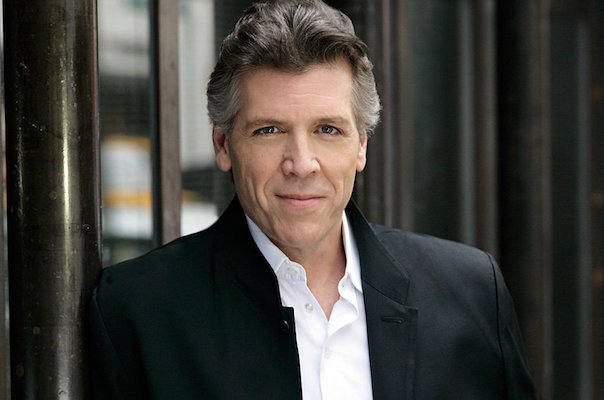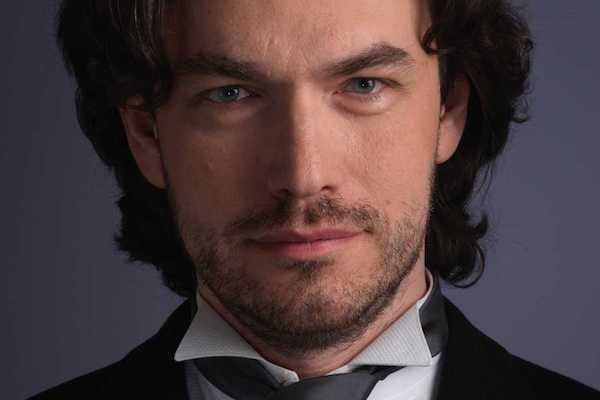 Thomas Hampson
America's foremost baritone, hails from Spokane, Washington. He has received many honors and awards for his probing artistry and cultural leadership. Comprising more than 150 albums, his discography includes winners of a Grammy Award, five Edison Awards, and the Grand Prix du Disque. He received the 2009 Distinguished Artistic Leadership Award from the Atlantic Council in Washington, DC, and was appointed the New York Philharmonic's first Artist-in-Residence. In 2010 he was honored with a Living Legend Award by the Library of Congress, where he serves as Special Advisor to the Study and Performance of Music in America. Hampson was made honorary professor at the Faculty of Philosophy of the University of Heidelberg and holds honorary doctorates from Manhattan School of Music, New England Conservatory, Whitworth College, and San Francisco Conservatory, as well as being an honorary member of London's Royal Academy of Music. He carries the titles of Kammersänger of the Vienna State Opera and Commandeur dans l'Ordre des Arts et des Lettres of the Republic of France, and was awarded the Austrian Medal of Honor in Arts and Sciences.
Thomas Hampson enjoys a singular international career as an opera singer, recording artist, and "ambassador of song," maintaining an active interest in research, education, musical outreach, and technology. Hampson who was recently inducted into the American Academy of Arts and Sciences has won worldwide recognition for thoughtfully researched and creatively constructed programs as well as recordings that explore the rich repertoire of song in a wide range of styles, languages, and periods. Through the Hampsong Foundation which he founded in 2003 he employs the art of song to promote intercultural dialogue and understanding.
Maciej Pikulski
Pianist soloist, chamber music player and accompanist of famous singers, Maciej Pikulski already appeared on the stage in 300 concert halls on 5 continents.
He was awarded a piano, chamber music and vocal accompaniment diploma at the Paris Superior Conservatory. Then he was admitted to the post graduate cycle and became prize-winner of the France Telecom Foundation.
A disciple of Dominique Merlet and Clive Britton (himself a former pupil of Claudio Arrau) Maciej Pikulski has performed as soloist the Liszt's "Totentanz" and Gershwin's « Rhapsody in Blue « in Trancoso Festival in Bresil, the Gershwin's « Concerto in F » in Teatro Colon in Buenos Aires and Sala Sao Paulo; the Rachmaninoff's Concerto n. 2 in Logroño, Spain, the Beethoven's Concerto n.5 « Emperor » in Biarritz , France, the Chopin's Concerto n.2 in Olsztyn, Poland, and made piano recitals in Uruguay, Russia, India, Sri Lanka, Italy, Germany, Spain, Switzerland, Poland and Belgium.
Meanwhile, he developed a career as a vocal accompanist of world leading singers: he performed with José van Dam - concerts in Carnegie Hall New York, La Scala Milano, Théâtre Royal de la Monnaie in Bruxelles, Concertgebouw in Amsterdam; Teatro Colon in Buenos Aires; Théâtre des Champs Elysées in Paris, Renée Fleming - concerts in Salle Pleyel in Paris, Musikverein in Vienna, Grand Theatre de Genève, Barbican in London, Festspielhaus in Baden-Baden, Dublin Concert Hall, Rudolfinum in Prague, Thomas Hampson, Natalie Dessay, Diana Damrau, Dame Felicity Lott, Maria Bayo, Sumi Jo, Anna-Caterina Antonacci, Luca Pisaroni, Laurent Naouri, Nicolas Testé, Joseph Calleja and Patricia Petibon, Maciej Pikulski recorded 15 CD's and DVD's and gave master-classes in China, Brazil, India, Belgium, Holland and France. He is also professor with tenure at the Superior Conservatory of Music of San Sebastian (Spain).
The press recognized his "poetic sensitivity" (Globe and Mail, Toronto), his "powerful technique" (New York Times) and called him "magnificiant musician" (Le Figaro) and "great pianist" (Corriere de la Serra).


Booklet für Sérénade