---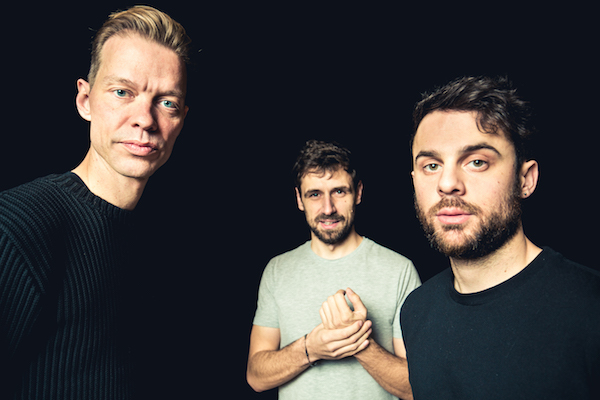 Jasper Høiby
Copenhagen-born bassist Jasper Høiby created the trio Phronesis in 2005, he which has toured extensively in Europe and North America and won awards for 'Jazz Album of the Year' in Jazzwise and MOJO Magazines 2010 (Alive, Edition 2010) as well as a London Jazz Award for the trio's Pitch Black performance at Brecon Jazz festival 2012. Phronesis was also chosen for the IJFO's (International Jazz Festival Organisation) new talent support programme, which resulted in performances at eleven IJFO festivals between 2012 and 2014. The trio won the UK's Parliamentary Jazz Award for best Jazz Ensemble of the Year 2017 and were nominated for 'Album of the Year' in the 2017 Danish Music Awards.
Høiby has and continues to perform and record with a number of original artists, including Mark Guiliana, Django Bates, Shai Maestro, Julian Joseph, Marc O'Reilly, Ana Silvera, Kurt Elling, Wolfgang Muthspiel, Gwilym Simcock, Antonio Loureiro, Tom Arthurs, Mark Lockheart, Liam Noble, Jef Neve, Julia Biel, Seb Rochford, Kairos 4tet, Jim Hart and Ivo Neame. He has appeared at jazz clubs, concert halls and festivals across the world and in 2012 won the Copenhagen Jazz Festival's 'Young Spirit Award' alongside honorary award winners Jack DeJohnette and Palle Mikkelborg.
In addition to Phronesis his current projects include; Jasper Høiby's Planet B, an Electro-Acoustic bass-led project featuring Josh Arcoleo (sax) and Marc Michel (drums) and Jasper Høiby's FELLOW CREATURES featuring Laura Jurd (trumpet), Mark Lockheart (sax), Will Barry (piano) and Jon Scott (drums).