---
Thierry Lang & Heiri Känzig Duo
---
Biographie Thierry Lang & Heiri Känzig Duo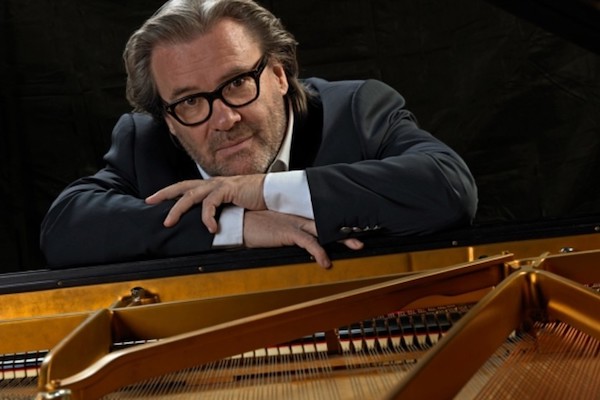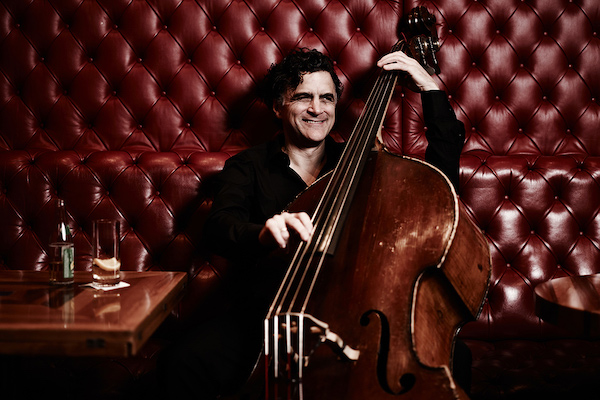 Thierry Lang
was born in 1956, Romont, a little town in the Canton of Fribourg. He began to learn the piano at the age of 5, at 7 he had decided to make it his career and his life. He studied classical music with great success until he was 21, even if jazz had fascinated him since the very beginning. He discovered this music genre by listening to blues pianists: Erroll Garner and Oscar Peterson, quickly having a clear influence on the young pianist. It was not until he was 15 that he heard, for the first time, the musician who would become, and remains his idol: Bill Evans. In this pianist's music, he essentially found a perfect link between classical music and jazz. Thus it was there Thierry Lang found his own means of musical expression. He is a gifted composer with a great sense of melody, rapidly, he became one of the masters of his domain. His tours, and his recordings have made him famous all around the world. In 1995, his CD: "Private Garden" was awarded the prize for the "Best CD of the year" in Japan.
He became the first Swiss musician to be given a contract with the famous "Blue Note" label. From then on, he started preforming more and more concerts, as well as tours; his recording kept growing. In total Thierry Land has released about 20 CDs, and is now working on publishing his own compositions. In 2004, he was awarded the grand prix by the "Foundation of the Promotion of Artistic Work" in the Canton of Vaud, this prize allowed him to finally own the piano of his dreams. In 2005, he opened his recording studio to the public and to any interested musicians. In 2007, he paid homage to his home canton's best-known composer, Joseph Bovet, and formed the septet named "Lyoba" for the occasion, with whom he tours Europe.
Heiri Känzig
Born in New York, bassist Heiri Känzig has been a long-term player in the international scene.Already at age 21, he accompanied the great bebop trumpeter Art Farmer and since has played with innumerable illustrious colleagues in Europe and the USA.Känzig, who studied in Graz, Vienna and Zurich, has long ranked among Europe's best bassists.
He is a virtuoso technician whose sound comes to the fore in the widest range of contexts from jazz and
improvisation to World Music. He has received international acclaim as the long-standing bassist of the Vienna Art Orchestra,
with which he has played since 1978. In high demand as a freelancer, he has played on over 130 CDs on BLue Note, Verve, ACT, Virgin, WB .......)
He has regularly toured worldwide with a variety of musicians and, most notably, has played with such musicians as John Scofield, Billy Cobham, Pierre Favre, Adam Nussbaum, Bob Mintzer, Charlie Mariano, Kenny Wheeler, NENA, Ralph Towner, Betty Carter, Art Farmer, Johnny Griffin, Andreas Vollenweider, Max Lässer, Daniel Humair, Christy Doran, Dominique Pifarely, Andreas Vollenweider,Gary Thomas, George Gruntz, Jerry Bergonzi, Mark Feldman, Didier Lockwood, Franco Ambrosetti, Glenn Ferris, Thierry Lang,Dieter Meier(Yello), David Linx, Richard Galliano und Billy Hart.
In the early 90s, Heiri Känzig formed his own quartet with Art Lande, Kenny Wheeler and François Laiszeau.Afterwards, he undertook projects with Kenny Wheeler, Charlie Mariano and Paul Mccandless before joining up as bassist with the Thierry Lang Trio, with whom he recorded six CD's for the american Label Blue Note .
Most recently, he has gained major recognition with the project "Tien Shan Schweiz Express", which blends musical elements from Central Asia, Mongolia and Switzerland.
Currently he is touring with his own band DEPART(Jojo Mayer/Harry Sokal) , Billy Hart/Charlie Miklin, Thierry Lang, Glenn Ferris, Lyoba, Jean Christoph Cholet Trio and is involved in a world music project with the Algerien Smahi Brothers and Billy Cobhan a.o.
He is also working on his new Project " buenos aires" feat. Michael Zisman Bandoneon and Matthieu Michel Fluegelhorn a.o.
He performed at major festival all over the world. A.o. Montreux Jazzfestival, Toronto, Montreal, San Franciso, North Sea Festival, Rom , Paris Jazzfestival., Madrid , Barcelona, Berlin, Köln, Tokyo, Seoul, Molde...
Kunzler's Jazz Lexicon describes Heiri Känzig as an "insiders' tip musician, specialized in individualistic yet highly melodic lines"