---
Album Info
Album Veröffentlichung:
2022
HRA-Veröffentlichung:
13.05.2022
Das Album enthält Albumcover
1

Kevään Kajo

03:25

2

The Arc

06:28

3

Numinous

03:16

4

Simmerdim

04:43

5

Skotjke

02:54

6

The Flight Of The Curlew

02:17

7

Jal

04:43

8

Supercurl

04:13

9

Beuno's Blessing

03:39

10

Koovitaja

03:18

11

Curlew Suite

05:30

12

Runner, Messenger

03:39

13

Bubbling Song (April)

04:49

14

Mountain Whistles (April)

04:06

15

Alarm Calls (May)

04:44

16

At Dusk (June)

06:36

17

Curlews Versus Otter (June)

02:39

18

Hare Island (June)

07:54

19

Silage Cutting (June)

05:10

20

Nocturnal Soundscape (June)

10:36

21

The Loons and Loch of Banks (July)

04:56

22

Harray Loch (July)

03:16

Total Runtime

01:42:51
Info zu Simmerdim: Curlew Sounds
Simmerdim: Curlew Sounds' is a unique double album, multi-artist project of newly-commissioned works and soundscapes, inspired by one of the UK's most iconic and endangered birds, the Eurasian curlew.
The project is the brainchild of the Orkney-born musician Merlyn Driver, who, with the support of the RSPB, has made this extraordinary project possible.
The sound of Curlews calling out in the 'simmerdim' - the night-long twilight found in the Northern Isles around midsummer - remains one of my most vivid memories of childhood. Their calls have heralded spring in many parts of the UK for generations and inspired a wealth of folklore, poetry, art and music. But they are in serious trouble. In many parts of the UK their numbers are down by more than 60% and Curlews are now on the conservation Red List.
Merlyn Driver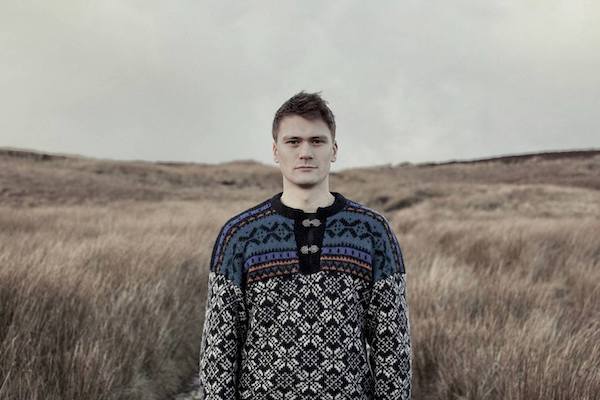 Merlyn Driver
is a musician, writer, creative producer and nature enthusiast focusing mainly on connections between music and the environment.
Upon completion of his Masters in ethnomusicology at SOAS - University of London (2016), Merlyn worked for three years as organiser of the SOAS Concert Series. He has since become Director of Making Tracks, turning what was a travelling concert series into an environmentally-focused music exchange that brings together emerging artists from the UK and around the world to showcase diverse music, initiate new collaborations and explore strategies for music-based environmental engagement.
Merlyn's passion for the natural world goes back to childhood. Born in Orkney in the north of Scotland and brought up on a smallholding without electricity, he spent much of his time outdoors and only started attending the local school in his teens. His latest project is a groundbreaking multi-artist album of newly-commissioned music and soundscapes, inspired by one of the UK's most iconic and endangered birds, the Eurasian curlew. The project was inspired by Merlyn's memories of curlews calling out in the 'simmerdim' - the night-long twilight found in the Northern Isles around midsummer. In collaboration with the RSPB, Simmerdim: Curlew Sounds will be released in May 2022.
His previous EP, This Is the Corner of a Larger Field - produced by BBC Folk Awards winner Ben Walker, and Colin Bass (Etran Finatawa, Krar Collective) - was lauded by BBC 6 Music, BBC Radio Scotland, BBC Radio 2 and across the UK folk scene.
Merlyn is a regular contributor to Songlines Magazine and has previously presented the Nest Collective Hour on Resonance 104.4 FM.


Dieses Album enthält kein Booklet