---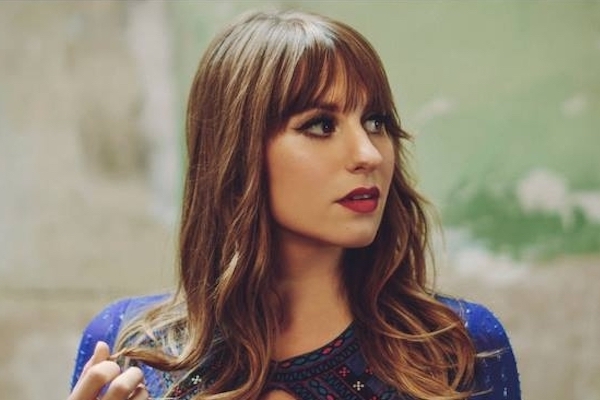 Caitlyn Smith
With the 2018 release of her debut album, Starfire, Smith established herself as one of the brightest rising stars in Nashville; her finely etched writing and soulful voice earned her numerous television appearances and high-profile touring slots. Now, with the follow-up, Supernova, the singer-songwriter who garnered acclaim from Rolling Stone, Billboard, and countless critics has upped the ante, delivering a set of songs that are bigger, bolder, and more powerful sonically and lyrically.
"I had years to collect songs for the first album," says Smith. "This time I was much more focused going in. I had a better idea of what I wanted to create."
The first single, "Put Me Back Together," is one of multiple songs on the album inspired by her marriage "I'm grateful to have found that person who can ease my mind and calm all the noise," she says. "In our relationship, I'm definitely the mess and Rollie is the one constantly putting me back together and talking me off the ledge."
Growing up in the small town of Cannon Falls, Minnesota, Smith was drawn to music at a young age. After making three albums before she turned 19, she moved to Nashville, where she became one of the town's most celebrated songwriters; her compositions were recorded by artists from James Bay to Garth Brooks, Dolly Parton to John Legend and Meghan Trainor (for whom she co-wrote the multi-platinum duet "Like I'm Gonna Lose You"). But attempting to re-launch herself as a singer proved more challenging than she expected.
That journey, and her ultimate triumph, formed the backbone of Starfire. With Supernova, Smith advances the story, grappling with life as a touring artist, a wife, and a mother of two young children. If Starfire chronicled a young artist chasing her dream, then Supernova dives into what happens after that dream starts to come true—the struggles of the road, the pressures felt on family and friendships, and the rewards of lessons learned and hard-fought love that transcends all.