---
Mika Sasaki & Petteri Iivonen
---
Biographie Mika Sasaki & Petteri Iivonen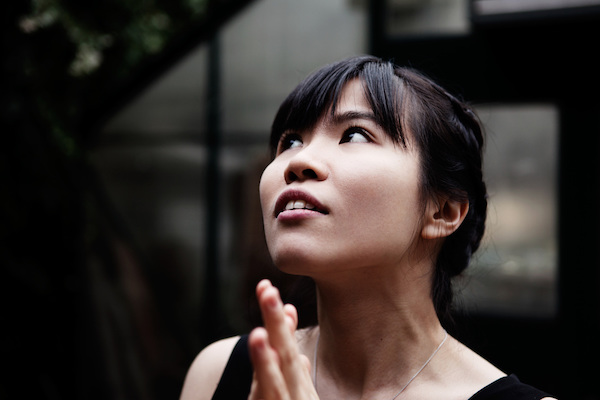 Mika Sasaki
has established herself as a sought-after chamber musician, soloist, and emerging educator. Since her solo debut with the Sinfonia of Cambridge at age seven, she appeared twice with the New Jersey Symphony Orchestra, and more recently with the 92Y Orchestra in New York City, playing Beethoven's Fourth Piano Concerto. Mika has performed frequently in the U.S., Europe and Japan, at venues including the Weill Recital Hall at Carnegie, Steinway Hall, Alice Tully Hall, 92nd Street Y, New Jersey Performing Arts Center, Palazzo Chigi Saracini (Italy), Minatomirai Hall (Japan), Tokyo Bunka Kaikan (Japan), Seiji Ozawa Hall at Tanglewood, and live on WQXR radio. She recently recorded her debut album with Yarlung Records--"Obsidian: Mika Sasaki plays Clara Schumann" celebrates a selection of works by Clara Schumann, Johannes Brahms, and Max Grafe, and is scheduled for release at the end of 2016.
A versatile pianist praised for her musicianship, Mika has collaborated in diverse ensembles, sometimes serving as rehearsal pianist for choruses, score-reader for conductors' classes, vocal coach and accompanist, or as pianist, celesta player, or harpsichordist in solo settings, chamber groups, and orchestras. As an accomplished chamber musician, she was recently invited to Music@Menlo as an international program artist, as well as the Tanglewood Music Center as a Leonard Bernstein Fellow, where her interpretation of Schubert's "Grand Duo" for four-hands was hailed as a "colorful reading of the work … [with] nuance and sensitivity to Schubert's music." (Boston Musical Intelligencer). Most recently, she performed and taught as Artist in Residence at the pianoSonoma at Juilliard winter workshop in New York City, and pianoSonoma's summer festival in Sonoma County, California, in July.
Other festival appearances include the Estherwood Music Festival (U.K.), Aspen Music Festival, Yellow Barn Young Artists Program, Mannes Beethoven Institute, Icicle Creek Chamber Music Festival, Accademia Musicale Chigiana (Italy), Taos School of Music, ChamberFest at Juilliard, and the Focus! Festival. Her former mentors and coaches include members of the Avalon, Shanghai, Borromeo, and Brentano Quartets, Phyllis Bryn-Julson, Yoheved Kaplinsky, Robert McDonald, Tom Sauer, Ignat Solzhenitsyn, Peter Serkin, Yo-Yo Ma, Emanuel Ax, Wu Han, David Finckel, and Gilbert Kalish.
Mika grew up in Demarest, New Jersey, and began her studies with Olegna Fuschi at the Juilliard Pre-College division at the age of seven. Moving to Tokyo, Japan, in 2001 with her family, she returned to the U.S. to pursue her Bachelor and Master of Music degrees at the Peabody Conservatory under the tutelage of Benjamin Pasternack. A recipient of several awards in piano and chamber music including the Tony & Tina Guilder Scholarship Award in Piano, William H. Kaltenbach Jr. Endowed Scholarship, and Clara Asherfeld Award for Accompanying, she was invited to join the U.S. national music honor society, Pi Kappa Lambda, and received the Peggy & Yale Gordon Accompanist Recognition Prize, and Sidney Friedberg Prize in Chamber Music upon graduation.
Mika is currently pursuing a Doctor of Musical Arts degree as a C. V. Starr Doctoral Fellow at the Juilliard School, where she studied with Joseph Kalichstein as a recipient of the Isidore Kleppel Scholarship, Ryoichi Sasakawa Young Leaders Fellowship, Celia and Joseph Ascher Fund for Piano, and the C. V. Starr Doctoral Fellowship. At Juilliard, she has held several teaching fellowships and faculty assistantships (Piano Literature, Sight-Reading, Keyboard Skills, Secondary Piano, Music Theory), and taught undergraduate and graduate courses in Keyboard Skills and Piano Topics as a part-time faculty member. She is currently on the piano and keyboard skills faculty of the Juilliard Evening Division, and recently began her two-year fellowship as a pianist in Ensemble Connect (formerly Ensemble ACJW, or the Academy)--a program of Carnegie Hall, The Juilliard School, and Weill Institute in partnership with the New York City Department of Education.