---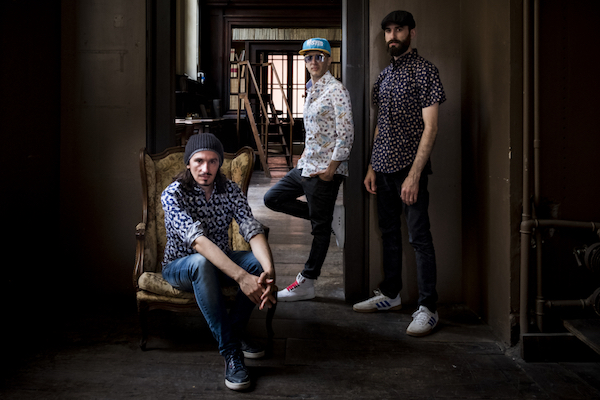 Pericopes
ist ein Jazz-Duo-Projekt, das 2007 in Italien von dem Pianisten Alessandro Sgobbio und dem Saxophonisten Emiliano Vernizzi gegründet wurde.
Ihren Stil könnte man wohl am besten als New Jazz mit Wurzeln in der europäischen traditionellen und der afroamerikanischen Musik mit einem guten Schuss Improvisation und einer Affinität für Melodie und Komposition beschreiben.
Pericopes haben mit ihrem gefeierten Debut The Double Side bereits an vielen bedeutenden Jazz-Festivals in Europa gespielt – unter anderem dem Umbria Jazz Festival (Perugia, Italien), Parma Jazz Frontiere (Parma, Italien), Jazz Pas Grave and Unesco International Jazz Day (Paris, Frankreich), BurgJazz (Münster, Deutschland).
Im Jahr 2014 veröffentlichte Pericopes Frames (ParmaFrontiere Records), eine Live-DVD-Aufnahme aus dem Teatro Sociale Gualtieri (Italien), über die der amerikanischen Jazzjournalisten Dave Sumner (Bird Worm, All About Jazz) positiv beeindruckt schrieb: «Grossartiges Duo Set. Es gibt einige wunderschöne Momente auf dieser Aufnahme.»
In Paris begannen Pericopes mit dem New Yorker Drummer Nick Wight zusammenzuarbeiten was schliesslich zu einer «transatlantischen», musikalischen Verbindung und zu über 100 Shows in den USA und Europa als «Pericopes +1» führte.
Pericopes neues Duo-Album What What wird im Januar 2018 auf UNIT Records veröffentlicht.