---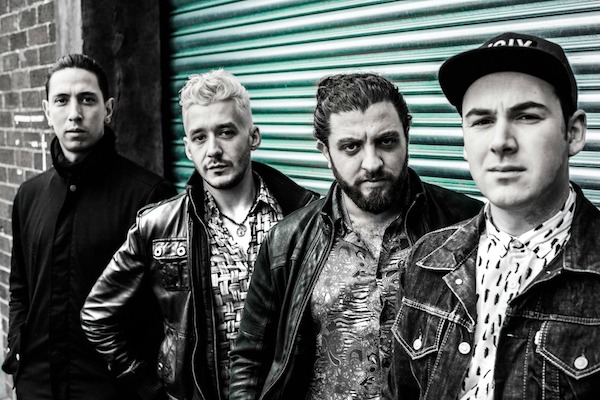 The Wholls
"The Wholls are being touted as the sound of 2016…Debut single X21 is indie rock with a light dash of dub, and is the culmination of two years' worth of BBC Introducing and Battle of the Bands-type attention." The Guardian
"The Wholls…destined to become the biggest band the UK has produced for years" BBC Introducing
"Supported by BBC Introducing, this is a big record by a band called The Wholls." Huw Stephens, Radio 1
"I've been blown away by The Wholls." NME
"With one of the most accomplished and direct debut singles we've heard in a long time, let us introduce you to The Wholls. Anthemic, radio-friendly, tightly produced and packing a sucker punch of a chorus." Record Of The Day
"Emerging and electrifying Brit Rockers are all set to do a Slaves in 2016." This Feeling
This rule-breaking band began their career by sneaking into their labels grounds and setting up a full PA without invitation. It was clear these guys were never going to go unheard.
The Wholls kicked off 2016 in a truly enormous fashion championed by Channel 4's TV show Future Sounds, BT Music, Record of the Day (an unprecedented 4 features) Radio 1 playlist, strong support from BBC Introducing, a UK tour for taste-maker brand 'This Feeling' and the festival calendar continues to grow. They played 3 stages at The Great Escape, 2 at Dot 2 Dot and attracted camera crews from all over the world on the Cavern Stage at Liverpool Sound City. A stand-out performance at the Isle of Wight on the Jack Daniels stage immediately saw European stages being offered. The Wholls are playing Reeperbahn Festival in September and are already in talks for SXSW 2017.
The Wholls (Wolz) are a Bedford-based 4 piece who play alternative rock music for venues packed with manic fans, with a sound that sits equally as comfortably on mainstream radio along with the likes of Wolf Alice, Royal Blood and Nothing But Theives.
Their energetic & edgy live performances are fast garnering them a reputation as electrifying. Their live shows make punk rock look like a picnic - performed with an enthusiasm and energy rivaled by nobody.
Their current underground release 'Roll Out' was used throughout EURO 16 and the F1 season as sound beds by: ITV, BBC, Channel 4, Sky Sports and BT Sports.
There is a reason everybody is talking about these guys – The Wholls are quite simply a hard-working bunch of mates with bags of charisma, boundless energy and their sights firmly set on the stadiums.
BBC Introducing have gone on record to say, "The Wholls…destined to become the biggest band the UK has produced for years".