---
Dogs of Desire & David Alan Miller
---
Biographie Dogs of Desire & David Alan Miller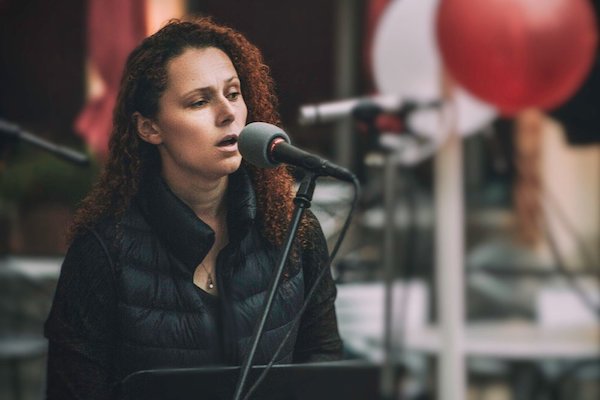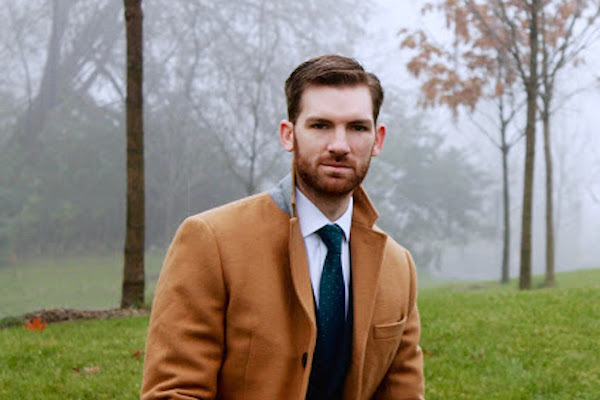 Annika Socolofsky
is a US composer and avant folk vocalist based in Princeton, New Jersey. Her music erupts from the embodied power of the human voice and is communicated through mediums ranging from orchestral and operatic works to unaccompanied folk ballads. Projects for the 2019 – 20 season include several new works for her own voice with Latitude 49, as well as commissions for Ji-Hye Jung, Möbius Percussion, Bryan Hayslett, and one act of MAGDALENE, an opera written by 13 women to be premiered at PROTOTYPE Festival in January 2020. Annika writes extensively for her own voice with chamber ensemble, including composing a growing repertoire of "feminist rager-lullabies" titled Don't say a word, which serves to confront centuries of damaging lessons taught to young children by retelling old lullaby texts for a new, queer era. Annika has taken Don't say a word on the road, performing with a number of ensembles including Eighth Blackbird, Albany Symphony Dogs of Desire, Knoxville Symphony, Latitude 49, Mizzou New Music Ensemble, Carnegie Mellon Contemporary Ensemble, Contemporaneous, and Girlnoise.
As a composer, Annika has collaborated with artists such as the Rochester Philharmonic, Albany Symphony, Knoxville Symphony Orchestra, Eighth Blackbird, Third Coast Percussion, So Percussion, Möbius Percussion, Latitude 49, Music from Copland House, Emissary Quartet, Donald Sinta Quartet, Shepherdess, sean-nós singer Iarla Ó Lionáird, and shakuhachi grandmaster Riley Lee, and will be writing new works for Quince Ensemble, ~Nois, and the New Works for Percussion Project. Her music has been presented at Carnegie Hall, Bang on a Can, The Italian Society of Contemporary Music, American Music Festival, Northwestern New Music Institute, Strange Beautiful Music Detroit, Listening to Ladies, and the Princeton Sound Kitchen.
Annika is a 2020 Gaudeamus Award Nominee and recipient of a Fromm Foundation Commission, The Cortona Prize, and a BMI Student Composer Award. She has been awarded fellowships to the Blackbird Creative Lab, Banff Centre for the Arts, Cabrillo Festival of Contemporary Music, Bang on a Can Summer Festival, CULTIVATE at Copland House, Brevard Music Center, and the European American Musical Alliance, and has served as Stone Composer Fellow to the Great Lakes Chamber Music Festival. Her research focuses on the music of Dolly Parton to create a pedagogical approach to composition that is inclusive of many vocal timbres, inflections, and techniques, evading the age-old false dichotomy of straight tone vs. bel canto vocal style. She is a doctoral candidate & fellow in composition at Princeton University. Annika holds an MFA in composition from Princeton University and an MA in composition the University of Michigan. She received her BFA in composition from Carnegie Mellon University. Her primary musical mentors have been Evan Chambers, Reza Vali, Kristin Kuster, Dan Trueman, and Donnacha Dennehy. Annika plays a Norwegian hardanger d'amore fiddle made by Salve Håkedal
John Daugherty
pursues a busy schedule of opera, song recitals and oratorio, performing repertoire drawn from a wide array of genres and styles. His recent stage roles include Count Almaviva in Le nozze di Figaro, Joseph de Rocher in Heggie's Dead Man Walking, Guglielmo in Così fan tutte, The King in Davies' Eight Songs for a Mad King, and Mercutio in Roméo et Juliette. In the concert hall, John has had appearances with the Albany Symphony, for the Detroit Symphony Orchestra and for Michigan Opera Theater.
His recital credits include performances of Mahler's Lieder eines fahrenden Gesellen and Vaughan Williams' Songs of Travel in collaboration with pianist Martin Katz, Ricky Ian Gordon's Green Sneakers with Chamber Music at the Scarab Club, and Brahm's epic cycle Die schöne Magelone with frequent collaborator César Cañón. John has had the honor of working with such distinguished artists as Andrew West, Martin Katz, Kathleen Kelly, Jerome Shannon, Roderick Williams, Timothy Cheek, Stephen Lusmann, Karl Dent and Michael Daugherty.
An avid proponent of new music, John recently sang the role of John Thomas in the world premier of Jules Pegram's award winning opera Higher Ground. Previously, John had performed as the baritone vocalist with the Tulsa Camerata in the world premier of Michael Daugherty's This Land Sings, a role which he then recorded for the Naxos Records label under the baton of David Alan Miller.
John holds degrees from the University of Michigan and Texas Tech University, and was a graduate of the Santa Fe Opera's inaugural class of the Young Voices Program. When he is not performing John can be found reading the classics, strength training or searching for the next cup of coffee.