---
Suyeon Kang & Stephen De Pledge
---
Biographie Suyeon Kang & Stephen De Pledge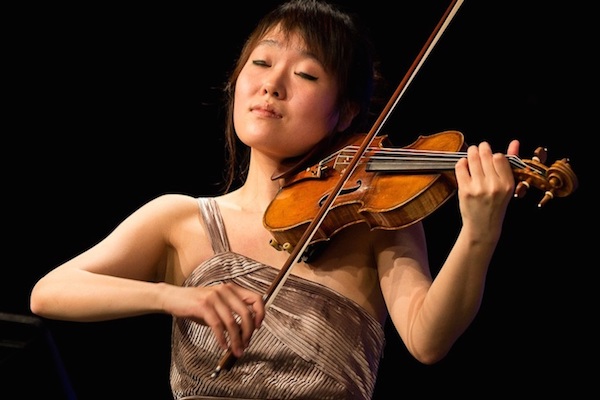 Suyeon Kang
Die koreanisch-australische Geigerin Suyeon Kang erhielt den 1.Preis sowie Publikumspreis beim 2015 Michael Hill Internationalen Violinwettbewerb (Neuseeland).
Sie ist ausserdem Preisträgerin bei zahlreichen renommierten internationalen Wettbewerben u.a. Indianapolis, Yehudi Menuhin, Buenos Aires, Bayreuth und Leopold Mozart. 2016 wurde sie mit dem 3. Preis beim Princess Astrid International Music Prize (Norwegen) ausgezeichnet. Vor ihrem Studium in Deutschland wurde sie im Alter von 16 Jahren "Australian Young Performer of the Year". Sie konzertierte als Solistin mit vielen europäischen, australischen und asiatischen Orchestern.
Darüber hinaus ist Suyeon Kang passionierte Kammermusikerin. Sie arbeitete u.a. mit Clemens Hagen, Lukas Hagen, Hannah Weinmeister, das ATOS Trio, Thomas Hoppe, Antje Weithaas, Daniel Gaede, Julian Steckel bei verschiedenen Kammermusikfestivals und Konzerten. 2014 wurde sie zu Chamber Music Connects the World (Kronberg) eingeladen, wo sie mit Stephen Isserlis, Christian Tetzlaff und Gidon Kremer musizierte.
Im gleichen Jahr gründete sie das Streichtrio Boccherini Trio und erhielt Impulse von Hatto Beyerle, Rainer Schmidt, Johannes Meissl, und Günter Pichler (European Chamber Music Academy (ECMA); Postgraduate Chamber Music Course (Basel, Schweiz). Das Trio beschäftigt sich vor Allem mit der Neuentdeckung und Aufführung der ca. 500 Werke für Streichtrio, unter denen sich einige anerkannte Meisterwerke befinden, welche zum Großteil unbekannte und folglich vernachlässigte Werke sind. Das Trio konzertierte in Deutschland, Italien, Schweiz und Australien und erhielt schon europaweit glänzende Kritiken, "Vom ersten Ton an bietet das Ensemble ein sehr geschlossenes, fein austariertes Klangbild, schafft gewissermaßen eine Insel des einhelligen Klanges"(LiveKritik, 2014).
Auftritte als Gastkonzertmeisterin/Stimmführerin bei den u.a. Münchener Kammerorchester, Deutschen Symphonie Orchester Berlin, Camerata Bern, Ensemble Kontraste Nürnberg, Euro-asian Philharmonic, Deutschen Mozartsolisten Bamberg, Wanderoper Berlin; sowie Aushilfen bei Geneva Camerata, Kammerphilharmonie Bremen und Orchestra Mozart; und eine 4-jährige Mitgliedschaft beim Kammerorchester Spira Mirabilis bereichern ihre Orchestererfahrung.
Kang studiert derzeit im Konzertexamen und hat einen Lehrauftrag als Assistentin für Prof. Antje Weithaas an der Hochschule für Musik "Hanns Eisler" in Berlin.