---
Dani & Debora Gurgel Quarteto
---
Biographie Dani & Debora Gurgel Quarteto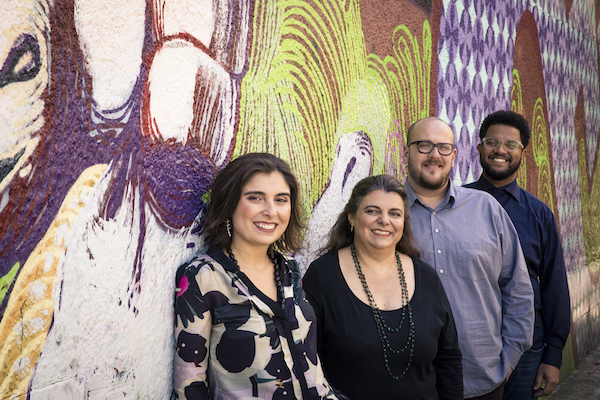 Dani & Debora Gurgel Quarteto
Brazilian rhythms and melodies meet jazz harmony and improvisation. Dani Gurgel & Debora Gurgel present their original compositions and bold arrangements of Brazilian standards.
This quartet is the outcome of the reunion of Debora Gurgel and Dani Gurgel's solo works. They have always been in each other's projects, as composition and interpretation partners, joining their voice and piano into one for the last two decades. Drummer Thiago Rabello and bassist Sidiel Vieira beautifully complete this family style quartet.
Dani Gurgel
is a singer, photographer and video director based in São Paulo, Brazil. She strives to bring together musical talents with common goals, with her award-winning series "Novos Compositores" (New Composers) and her documentary TV series "Outro Som" (Another sound), inspired by her web-series "Música de Graça" (Music for free).
She puts together her experience as a Brazilian jazz singer in the same cauldron as her still ongoing work as a music photographer and cinematographer, leading to her cutting-edge research at São Paulo University (USP).