---
Biographie Michael Peter Olsen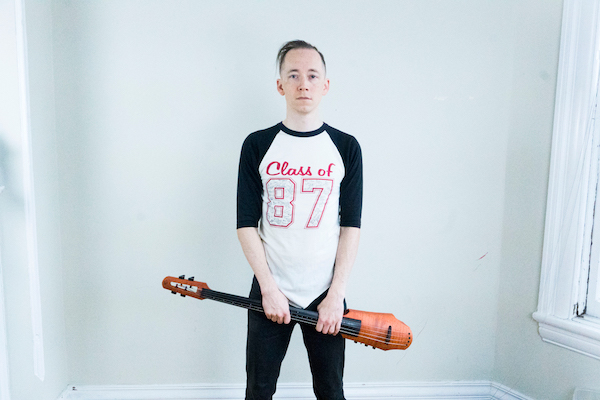 Michael Peter Olsen
is a Toronto-based composer, cellist, engineer, producer and grammy-nominated songwriter. He has performed on over 100 recordings including Drake VIEWS, Arcade Fire Funeral, K-OS Joyful Rebellion, Jim Guthrie Now More than Ever and The Hidden Cameras The Smell of Our Own.
After decades of playing and experimenting Michael is creating his own sound, Post-Cello Modernism, a rethinking of cello and the various roles it plays in popular and film music. Mayday the lead single from Michael's eponymous Electric Cello based solo project has received play from BBC radio 3 on night tracks with Hanna Peel as well as Spotify features accumulating some 45K plays and 12.5K monthly listeners within five weeks of release. This October Michael released a second single Falling Forward and Yearning Flow, the first full length will be released Jan 2021 via leading-edge independent label Hand Drawn Dracula.
In 2014 he was selected as one of three songwriters-in-residence for the Canadian Film Centre's Slaight Music Residency, chaired by Oscar-winning composer Mychael Danna. Michael, with co-writer Ben Fox, composed the music for the first season of the CBC television series "4 in the Morning" and continues to compose for Film and TV projects.
Michael has appeared live and on record with more artists than easily counted. He toured extensively internationally with Hidden Cameras in the early 2000's and has graced the stages and recordings of a diverse mix of artists such as Haim, Tiesto, Holy Fuck, Zaki Ibrahim, Great Lake Swimmers, The Constantines, Jayme Stone, Kevin Hearn, Rheostatics, The Blow, Gentleman Reg, Slakadeliqs, Mocky, and Sarah Slean.
As a string arranger, engineer, and producer he has worked with The Organ, Emma Lee, K-OS, Spiral Beach, Triple Gangers and Ohbijou. Michael holds an A.R.C.T. and a Bachelor in Music Performance from U of T.