---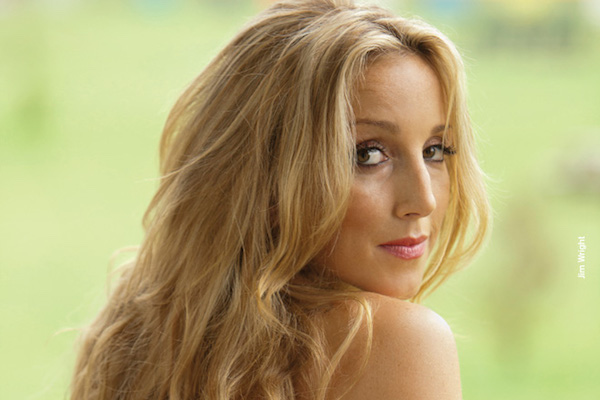 Ashley Monroe
At the age of 12, Ashley Monroe was entertaining audiences nightly at a country music revue in Pigeon Forge, Tenn. The Knoxville, Tenn., native had found a home onstage. Her vocal styling reflected her love of influences including Patsy Cline and fellow East Tennessean Dolly Parton. Thrown in for good measure, Ashley also loved listening to Lynyrd Skynyrd and the Eagles, her dad's favorites. She grew up singing in church and studied Classical piano. However, it took winning a talent competition at the age of 11 to ignite her passion for a career in the music business.
Life in East Tennessee afforded many opportunities to perfect her craft until tragedy struck in 2000 when her father died suddenly. Two years later, still working through her grief, Ashley convinced her mother to move with her to Nashville so she could wholeheartedly pursue her career. Soon, Ashley found herself singing in bars on Nashville's famed Lower Broadway where she forged connections in the music business. But most of all, she was learning to write songs. A year after moving to Nashville, she secured a publishing deal with Wrensong Music, which led to a management deal and eventually a Sony Nashville recording contract at the age of 17.
The Nashville newcomer's songwriting education paid off as her songs were recorded by Carrie Underwood ("Flat on the Floor") and Norah Jones ("It's Not You It's Me"). Her own recordings include the singles "Satisfied" and "I Don't Want To," the latter featuring Ronnie Dunn. In 2011 Ashley formed the Pistol Annies with Miranda Lambert and Angaleena Presley. Her 2013 solo album, Like A Rose, featured singles including the title cut and "Weed Instead Of Roses."
Ashley has played the Grand Ole Opry stage numerous times, mostly solo, but sometimes with friend and Opry member Vince Gill, who produced Like A Rose. She also took the stage with the Pistol Annies to sing Loretta Lynn's "Fist City" as part of Lynn's 50th anniversary as an Opry member.