---
Anna Larsson, Johan Reuter, Svenska Kammarorkestern & Thomas Dausgaard
---
Biographie Anna Larsson, Johan Reuter, Svenska Kammarorkestern & Thomas Dausgaard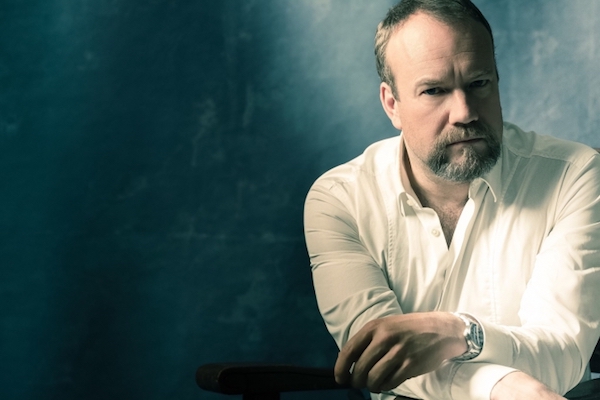 Anna Larsson
studierte an der Opernhochschule in Stockholm und gab ihr Debüt auf der Opernbühne als Gottes Mutter in »Tokfursten/The King of Fools« von Carl Unander-Scharin auf Schloss Vadstena. Inter­national machte sie 1997 in Mahlers 2. Sinfonie mit den Berliner Philharmonikern unter Claudio Abbado auf sich aufmerksam.
Larsson hat sich u. a. einen weltweiten Ruf in der Rolle der Erda mit Auftritten in Opernhäusern in Berlin, München, Wien, Salzburg, Stockholm, Aix-en-Provence und Mailand erworben. Außerdem trat sie in Rollen wie Waltraute, Orphée, Fricka, Dalila und Zia Principessa an der Königlichen Oper in Stockholm, am Royal Opera House Covent Garden, an der Bayerischen Staatsoper in München, der Wiener Staatsoper, am Palau des Arts Valencia, beim Maggio Musicale Florenz, bei den Salzburger Festspielen, den Festspielen in Aix-en-Provence, Det Kongelige Teater in Kopenhagen und der Finnischen Nationaloper auf – mit Dirigenten wie Daniel Barenboim, Zubin Mehta, Sir Simon Rattle, Christoph von Dohnányi, Leif Segerstam und Kent Nagano. Auch als Konzertsängerin arbeitet Anna Larsson regelmäßig mit weltweit renommierten Dirigenten zusammen.
Sie wurde 2005 für die Aufnahme von Strauss' »Daphne« zusammen mit dem WDR-Sinfonieorchester für einen Grammy nominiert. Im Dezember 2010 ernannte König Carl Gustaf von Schweden sie zur Kammersängerin. Im Juli 2011 eröffnete sie die erste Saison ihres eigenen Konzerthauses (Vattnäs Concert Barn) in Vattnäs bei Mora in Dalecarlia.
Johan Reuter
Der Bassbariton ist seit 1996 als Solist am Königlichen Theater in seiner Heimatstadt Kopenhagen engagiert und dort in einem breiten Repertoire zu hören. Zu den Höhepunkten vergangener Saisonen zählten Jaroslav Prus (Die Sache Makropulos) in New York unter Bělohlávek und bei den Salzburger Festspielen 2011 unter Salonen, Wotan (Das Rheingold) unter Nagano in München und in Bayreuth unter Thielemann, Wotan (Das Rheingold und Siegfried) unter Adam Fischer in Budapest, Grigori Grjasnoj (Die Zarenbraut) unter Elder, Theseus in der Uraufführung von Birtwistles The Minotaur, Orest (Elektra), Jochanaan (Salome) und Wozzeck in London, Wagners Holländer in Berlin und Madrid, Mandryka (Arabella) in Wien, Barak (Die Frau ohne Schatten) in Berlin und Zürich, Nick Shadow (The Rake's Progress) unter Hogwood und Gurlitts Wozzeck unter López-Cobos in Madrid, Figaro (Le nozze di Figaro) am Theater an der Wien und in Berlin, Macbeth in Lissabon, Schischkow (Aus einem Totenhaus) unter Marc Albrecht in Paris und Madrid, Wozzeck in Essen, Don Giovanni in Frankfurt sowie Figaro, Leporello, Guglielmo und Kothner (Die Meistersinger von Nürnberg) in Hamburg. Bei den Salzburger Festspielen gastierte er auch in Lullys Alceste sowie als Allazim in Mozarts Zaide unter Ivor Bolton. 2012/13 war Johan Reuter u.a. in einer Neuproduktion von Puccinis Trittico als Michele (Il tabarro) und Gianni Schicchi in Kopenhagen sowie als Holländer und Wotan (Das Rheingold) in München zu hören. Projekte für 2013/14 beinhalten u.a. Nabucco in einer Neuproduktion an der Deutschen Oper Berlin, Barak in New York und London sowie Wotan (Die Walküre) in Toronto. Auf dem Konzertpodium sang er in führenden europäischen Musikzentren unter Dirigenten wie Marc Albrecht, Bychkov, McCreesh, Gergiev, Herreweghe, Janowski, Mehta, Minkowski, Ono, Schønwandt und Zagrosek.