---
Biographie Nikola Avramovic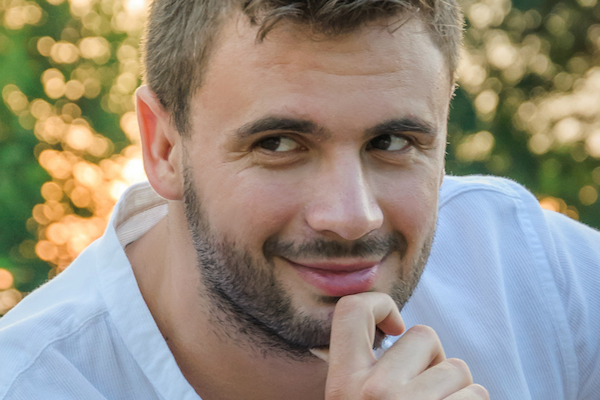 Nikola Avramovic
gilt als einer der besten serbischen Pianisten. Er ist ein bühnenerfahrener Künstler, Absolvent der Belgrader Akademie der Künste sowie des Royal College of Music in London und hat Preise bei zahlreichen internationalen Klavierwettbewerben gewonnen. In Meisterkursen hat er bei und mit Pianisten wie Ninoslav Zivkovic, Ian Jones, Ashley Wass, Eliso Virsaladze, WeiYi Yang, Yejin Gil, Aleksandar Madžar, Janina Fialkowska und Sofya Gulyak studiert und zusammengearbeitet.
Nikola Avramovic hat zahlreiche Stipendien und Preise erhalten. Unter anderem war er zweimal in Folge 1. Preisträger bei der EPTA Competition, gewann den 1. Preis bei der Serbia Republic Competition, den 2. Preis beim Joan Chissell Schumann Klavierwettbewerb und erhielt ein Stipendium der Yamaha-Stiftung. Während seines Studiums an der Musikakademie in Belgrad gewann er zwei begehrte Preise: den für den talentiertesten Studenten in der Klavierabteilung der Olga-Mihajlović-Stiftung sowie den Preis für den vielversprechendsten Pianisten der Emil-Hájek-Stiftung.
Nikola Avramovic hat zahlreiche Solo- und Kammermusikkonzerte bei renommierten Festivals in Serbien, dem Vereinigten Königreich, Portugal, Deutschland, Italien, Slowenien, Mazedonien, der tschechischen Republik und China gegeben. Er ist in einigen der wichtigsten Konzerthäuser des Vereinigten Königreichs aufgetreten, darunter die Wigmore Hall, St. John Smith Square, die Steinway Hall in London, Wesley Chapel in Harrogate und die Central Hall in Southampton. Als Solist hat er mit angesehenen Orchestern wie dem Sinfonieorchester und der Big Band des Royal College of Music in London, dem Trinity Orchestra Harrow, dem YMSO Orchestra und dem Sinfonieorchester Southampton zusammengearbeitet.
Nikola Avramovic hat Aufnahmen für Radio Belgrad eingespielt, war regelmäßig im Fernsehen zu sehen und ist der erste klassische Pianist, der auf Pindify – einer neuen Social Media-Plattform für Künstler und Kreative – vorgestellt wird. Im Jahr 2017 war er Empfänger des prestigeträchtigen Benjamin-Britten-Klavierstipendiums am Royal College of Music in London, das von der Philip Loubser Foundation unterstützt wird und den Rahmen für die Verwirklichung dieses CD-Projekts bildete. Avramovic lebt in Shanghai.