---
La Chapelle Harmonique & Valentin Tournet
---
Biographie La Chapelle Harmonique & Valentin Tournet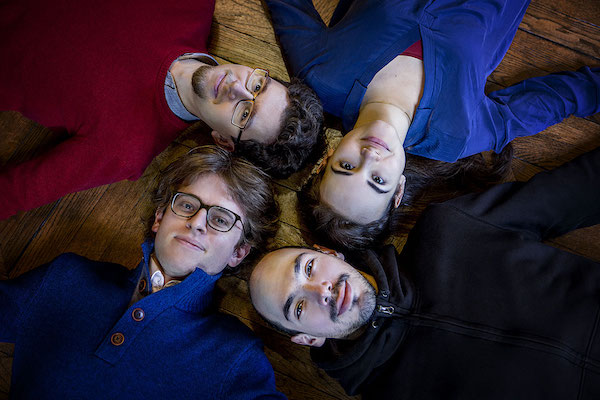 La Chapelle Harmonique
Founded by Valentin Tournet in 2017, La Chapelle Harmonique is the product of the union between a choir and a period-instrument orchestra. His repertoire, mainly focused on Bach work, goes from Renaissance polyphonies to Baroque of Enlightenment.
The first project of the Ensemble dedicated to the rediscovery of an unknown version of Bach St John Passion, took place in the royal chapel of Versailles in the outline of the Palace of Versailles season in March 2017 with the support of ADOR – the Friends of the Royal Opera.
Valentin Tournet
In 2017, he creates La Chapelle Harmonique, a choir and a period-instrument orchestra. The first concerts of an unknown version of Saint John Passion took place in the Royal Chapel of Versailles Palace.
Artist in residency at the Fondation Singer-Polignac, he is supported by Fondation Safran, Fondation Meyer and Porosus Endowment Fund.
Leaving in a musical environment since his birth in 1996, Valentin Tournet starts with viola da gamba at the age of 5 and rapidly gets passionate about this instrument. He gets his first price of Viola da Gamba and chamber music at 14 years old.
At the same time, he belongs to the Children Choir of the Paris Opera which enabled him to participate in many operas and concerts in prestigious theaters (Bastille opera house, Champs-Elysees theater, tours in Syria and Jordan…).
During many years, he studied with Jerome Hantai, Emmanuelle Guigues and participates to Sablé Academy. Later on, he goes to Brussels to attend Philippe Pierlot classes at the Brussels Koninklijk Conservatorium, then to the Paris National Conservatory of Music with Christophe Coin. He becomes Jordi Savall student with whom he shares a passion for the art of improvisation. Thanks to this rich musical environment, since he is 13 years old, he performs all over Europe as soloist during concerts, musical tours and festivals. He started at the MA Bruges Festival and at the Oude Muziek Festival in Utrecht as a soloist. Discovering orchestra when he was at the Opera makes him passionate about conducting he studies with Pierre Cao. He meets with Philippe Herreweghe and follows his work within his Ensembles.