---
Nicola Conte Presents Various Artists
---
Biographie Nicola Conte Presents Various Artists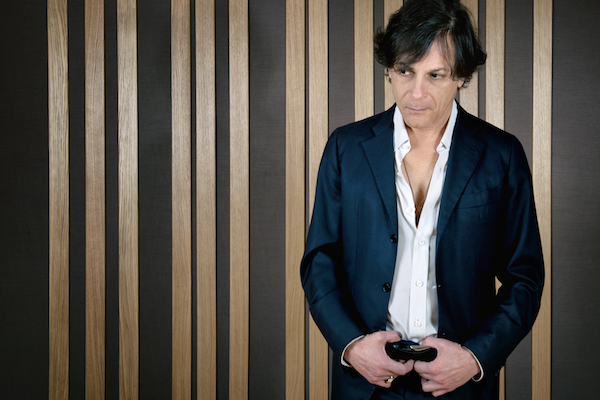 Nicola Conte
world-known and well honored producer of finest Jazz albums, guitarist, band leader and style avant-gardist will released 2 new projects on German famous label MPS Records.
His 8th studio album will be released May 2018, recorded in September 2017 in Bari together with his allstar band feat Gianluca Petrella (trombone), Magnus Lindgren (sax), Logan Richardson (sax),Teppo Mäkynen (drums), Pietro Lusso (piano), Luca Alemanno (bass) and Bridgette Amofah on vocals - and it would not have been Nicola Conte if he wouldn´t have any surprises for his new album: Nicola toured in South Africa in November and recorded 2 tracks with south African jazz musicians including the young talented singer Zoe Modiga. Nicola will present also a couple of new talents on his album.
In autumn 2018 his fantastic compilation for MPS called Cosmic Forest- the spiritual sounds of MPS will join the market. This compilation contains tracks such like The Third Wave: Maiden Voyage (Here And Now), Nathan Davis: Evolution (Happy Girl), A Jazz Meets India: Yaad (Jazz Meets India), George Gruntz: Djerbi (Noon In Tunisia), etc etc. Nicola will present a great voyage throughout the universe of MPS, which became so famous already back in the 60ies and 70ies with several modal jazz albums now selected by Nicola in a very special mix of spiritual highlights.
Already in September 2017 his new collaboration with Gianluca Petrella, the famous Italian trombonist, came out with their first EP on Schema Records Italy called: Nicola Conte & Gianluca Petrella - African Spirits / New World Shuffle followed 2018 by Sun Song / Nigeria, connecting Detroit Nu-Disco and Afro Spiritual Funk.
He has also now started again to be active as a DJ and is presenting his set called COSMIC ECHOES - Cosmic Afro & Jazz & contemporary sounds. The new set from Nicola Conte is a warm groovy stylish jourrney through afro american and african impressions, from 70´s soul& rare funk to afro spiritual jazz to contemporary up to date deep house, nu disco ….