---
Album Info
Album Veröffentlichung:
2022
HRA-Veröffentlichung:
04.03.2022
Das Album enthält Albumcover
Entschuldigen Sie bitte!
Sehr geehrter HIGHRESAUDIO Besucher,
leider kann das Album zurzeit aufgrund von Länder- und Lizenzbeschränkungen nicht gekauft werden oder uns liegt der offizielle Veröffentlichungstermin für Ihr Land noch nicht vor. Wir aktualisieren unsere Veröffentlichungstermine ein- bis zweimal die Woche. Bitte schauen Sie ab und zu mal wieder rein.
Wir empfehlen Ihnen das Album auf Ihre Merkliste zu setzen.
Wir bedanken uns für Ihr Verständnis und Ihre Geduld.
Ihr, HIGHRESAUDIO
1

Pretty Baby (Mono Single Version)

02:01

2

Baby Don't Go (2021 Alternate Mix)

02:54

3

The Tears (Stereo Mix)

02:52

4

Our Day Will Come (2021 Alternate Mix)

02:49

5

Come And Get These Memories (Alternate Mix)

02:21

6

Can't Take My Eyes Off You (Live At The Frontier/January 13, 1970)

03:07

7

Falling In Love With Love (Live At The Frontier/January 13, 1970)

02:14

8

Send Him To Me

03:46

9

If You Let Me Baby

03:29

10

Son Of A Preacher Man

02:45

11

Witchi Tai To

03:25

12

Touch (2021 Alternate Mix)

03:46

13

Floy Joy (2021 Alternate Mix)

03:55

14

Automatically Sunshine (2021 Alternate Mix)

04:13

15

I Keep It Hid (2021 Alternate Vocal and Mix)

04:17

16

Can We Love Again (Outtake)

03:22

17

Early Morning Love (2021 Alternate Vocal and Mix)

05:53

18

You Turn Me Around (2021 Alternate Mix)

02:41

19

You're What's Missing In My Life (2021 Alternate Mix Edit)

03:53

20

Don't Let My Teardrops Bother You (2021 Alternate Vocal and Mix)

05:42

21

Till The Boat Sails Away (2021 Alternate Vocal and Mix)

04:14

22

I Don't Want To Lose You (2021 Alternate Vocal and Mix)

04:10

23

We Should Be Closer Together (2021 Alternate Vocal and Mix)

06:49

24

You Are The Heart Of Me (2021 Alternate Vocal and Mix)

05:10

25

Anytime At All

03:32

26

Red Hot

06:06

27

I've Got What You Need

05:08

28

You Make Me Feel So Good

05:51

29

(I Love A) Warm Summer Night

04:07

30

Pick Up The Pieces

05:01

31

You're The Light That Guides My Way

03:18

32

Midnight Dancer

03:08

33

Save Me (The Gus Dudgeon Sessions)

03:53

34

Love Talk (The Gus Dudgeon Sessions)

04:05

35

Green River (The Gus Dudgeon Sessions)

03:36

36

You Danced My Heart Around The Stars (The Gus Dudgeon Sessions)

04:34

37

Why Can't We All Get Along

06:28

38

Red Hot (The Eric Kupper Remix)

08:52

Total Runtime

02:37:27
Info zu The Motown Anthology (Remastered)
Sie war eine große Sängerin und Aktivistin, Autorin und Modeikone, Schauspielerin und Kulturbotschafterin der USA, eine große Rednerin und Tänzerin, Mutter, Groß- und auch Urgroßmutter, Freundin und Wegbereiterin, vor allem war sie eine der legendären Stimmen von The Supremes. Ihren Platz in den Annalen der Musikgeschichte hatte sich Mary Wilson schon vor Jahrzehnten gesichert. Als einziges Originalmitglied von The Supremes war sie durchgängig und in jeder Besetzung dabei (von 1961 bis 1977), und auch nach dem Ende dieser Ära konnte Wilson viel bewegen. Die gefeierte Sängerin engagierte sich in den Vereinigten Staaten immer wieder lautstark für soziale und wirtschaftliche Gerechtigkeit. Auch in anderen Teilen der Welt nutzte sie ihren Namen und ihr gewinnendes Wesen, um sich im Kampf gegen Hungersnöte, HIV/AIDS und Kriege zu engagieren.
Als am 11. Oktober 2018 der "Music Modernization Act" vom US-Kongress beschlossen wurde, war Mary Wilson diejenige Fürsprecherin gewesen, die den Versammelten die Wichtigkeit dieses Beschlusses so überzeugend dargelegt hatte, dass auch die letzten Zweifler_innen ihrer Empfehlung folgten. Überhaupt kämpfte sie zeitlebens für die Rechte der Künstler_innen und hatte selbst einen Platz im Senat inne, als das Gesetz einstimmig angenommen wurde. Zudem war sie als Musikerin immer noch aktiv, schrieb darüber hinaus ein paar Bestseller und arbeitete daran, das musikalische Erbe von The Supremes weiterleben zu lassen…
"When I think of Mary Wilson, that's what comes to me: this endless desire to pull someone else along with her in her joy…" (New York Times Magazine)
"The Motown Anthology" versammelt rund zwei Dutzend Stücke von The Supremes – neben Klassikern auch bahnbrechende Deep Cuts und bislang unveröffentlichte Versionen (größtenteils neu abgemischt) aus der Feder von Songwriting-Legenden wie Berry Gordy, Smokey Robinson, Holland-Dozier-Holland, Deke Richards, Barry Mann & Cynthia Weil oder auch Thom Bell & Linda Creed. Neben der CD-Erstveröffentlichung ihres 1979 erschienenen Albums Mary Wilson, feiern auf "The Motown Anthology" auch Solotracks CD-Premiere, die in Sessions mit dem inzwischen verstorbenen Produzenten Gus Dudgeon entstanden sind. Erstmals erhältlich sind dazu auch die Albumversion von Marys neuer Single "Why Can't We All Get Along" und Eric Kuppers Remix von "Red Hot". Abgerundet wird das Paket von gleich sieben Songs, die es zuvor nirgends zu hören gab: "Can't Take My Eyes Off You" und "Falling in Love with Love" vom bislang unveröffentlichten Frontier-Livemitschnitt aus dem Januar 1970, sowie "Send Him to Me", "If You Let Me Baby", "Son of a Preacher Man", "Witchi Tai To" und "Anytime at All".
Die Produktion dieser exklusiven neuen Edition wurde von Mary Wilsons Tochter Turkessa Babich und Jay D. Schwartz begleitet, ihrem langjährigen Presseagenten. Im 44-seitigen Booklet finden sich neben etlichen seltenen oder bislang unveröffentlichten Farbfotos auch detaillierte Anmerkungen zu den Titeln sowie exklusive Textbeiträge von ikonischen Wegbegleiter_innen wie Dionne Warwick, Darlene Love, Otis Williams, Duke Fakir, Martha Reeves, Claudette Robinson, Brian & Edward Holland, Paul McCartney, Rita Coolidge, Merry Clayton, Brenda Russell, Blinky Williams und RuPaul. Selbst US-Politikerin Hillary Clinton verneigt sich im Booklet vor der Supremes-Legende Mary Wilson.
"Wilson is well served by this comprehensive, overdue collection of her Motown work." (American Songwriter)
Mary Wilson
Digitally remastered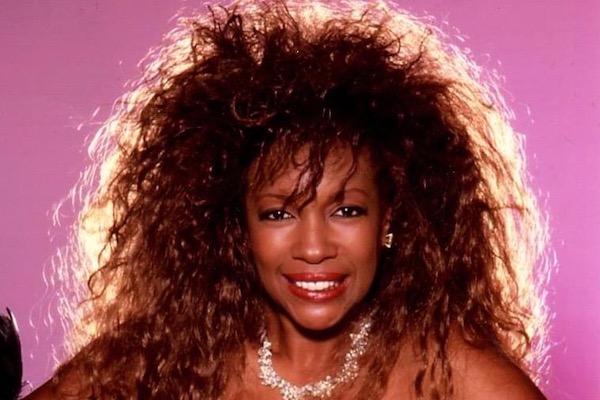 Mary Wilson
Sadly, the world mourned the sudden passing of Mary Wilson on February 8th, 2021 which also marked the 56th anniversary of The Supremes' #1 hit, "Stop! In the Name Of Love." In keeping with a promise made to the legendary artist, author and original founding member of the Supremes, Motown/UMe announced the release of "Mary Wilson: Expanded Edition." Ms. Wilson, who retained ownership of her solo recordings, wanted to make the album, and much more, available to her many fans around the world. "Mary Wilson: Expanded Edition" is a newly compiled version of her solo album, originally released by Motown in 1979, that will now be available on all digital platforms for the first time. Featured as the lead single is a brand-new song, "Why Can't We All Get Along," produced by Richard Davis and co-written with Angelo Bond. "Mary Wilson: Expanded Edition" is available now on all music streaming platforms.
A singer, a best-selling author, motivational speaker, businesswoman, former U.S. Cultural Ambassador, mother, and grandmother, at 76 the legendary Mary Wilson continues to make great strides on her inevitable journey through life!
With no sign of slowing down, Ms. Wilson released her fourth book Supreme Glamour in 2019. This fabulous coffee-table book showcases the gowns The Supremes were known for over the decades and delves into more history of the most successful female recording group of all time. Supreme Glamour is now available wherever books are sold.
In 2019 Mary was honored at the Paley Center for Media in Beverly Hills celebrating her work in music and her influence on young African-Americans and entertainment.
Dancing With The Stars proved to be an exciting opportunity for Ms. Wilson in 2019, where she showed America that she still had Cholly Atkins' choreography down pat! A few of her fellow castmates included, Ally Brooke, Sailor Brinkley-Cooke, Karamo Brown & James Van Der Beek.
In 2020, NNPA Black Press USA presented Ms. Wilson with their Trailblazer Award to honor her life and career for their Black Music Appreciation Month celebration.
Ms. Wilson has worked behind the scenes for years on many legislative initiatives aimed at modernizing copyright laws to protect the artists whose rights were not being adequately protected. 2018 marked an important step forward for Mary's fight to have the Music Modernization Act (MMA) pass. Her vision came to fruition when the United States legislation signed the act into law on October 11, 2018. The act aims to modernize copyright-related issues for new music and audio recordings due to new forms of technology like digital streaming which did not protect music recorded before February 15, 1972. Her advocacy for this act lies with herself and other legacy artists gaining fair compensation when their songs are played on digital radio stations.


Dieses Album enthält kein Booklet